One Of The OEM Suppliers Of International Professional Art Brands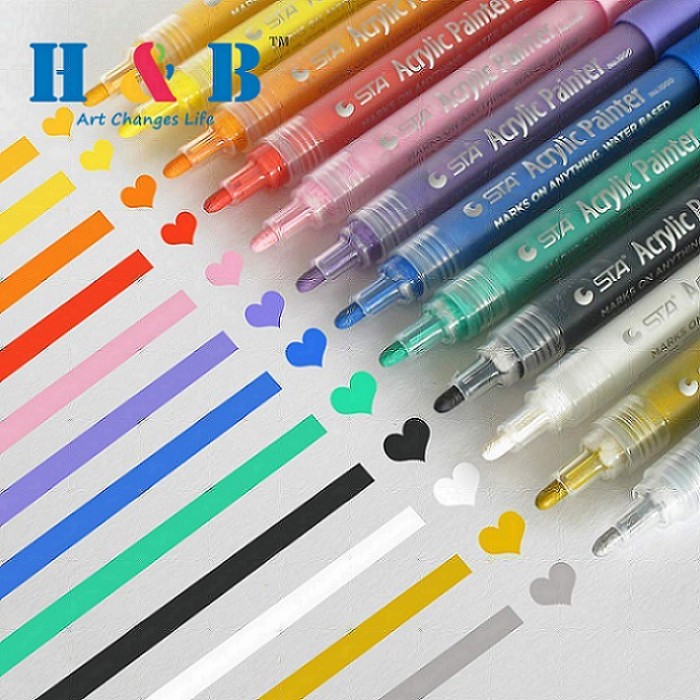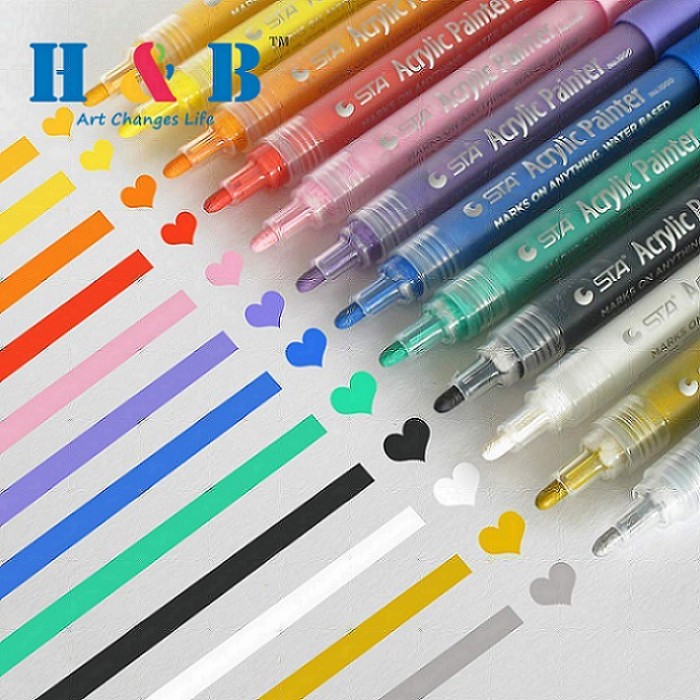 H&B 2mm chalk acrylic set paint refillable 3d marker pen set acrylic marker set
Chalk acrylic sta paint refillable 3d marker pen is very suitable for beginners to paint, welcome to shop!
H&B 2mm chalk acrylic set paint refillable 3d marker pen set acrylic marker set

Advantages
Vibrant Chalk Acrylic Paint: The markers in this set are filled with high-quality chalk acrylic paint that delivers rich and vibrant colors. The chalk-like texture provides a unique and eye-catching finish to your artwork. Whether you're working on canvas, paper, wood, or other surfaces, these markers allow you to create bold and expressive designs.
Brief description of chalk acrylic sta paint refillable 3d marker pen
chalk acrylic sta paint refillable 3d marker pen
Premium material quality-(permanent and safe): This acrylic paint marker is made of highly pigmented acrylic paint. Vivid, highly pigmented acrylic inks dry quickly, producing very durable opaque and glossy finishes on light and dark surfaces. The coating is non-toxic, waterproof and anti-ultraviolet. You can even mix colors. Very suitable for indoor and outdoor use. acrylic marker set
Innovative and versatile paint markers: Acrylic paint markers aim to be the most innovative and versatile paint markers in the world. Water resistance, fade resistance and abrasion resistance.
Easy to control and use: Equipped with a unique 2-3 MM nib, excellent design and optimized pump valve system provide precise flow control, a clear pen holder shows the remaining ink time, allowing you and your family to easily draw your favorite String.
Bright colors: Use our vivid acrylic marker pens to be creative, including red, yellow, pink, orange, purple, blue, green, brown, black, white, gold, silver, light pink, light blue, etc. These make your art projects more creative and diverse, and bring more fun.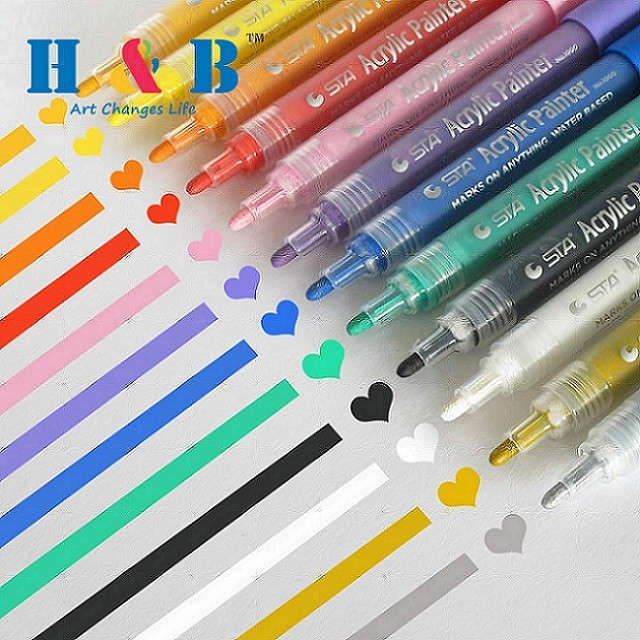 H&B 2mm chalk acrylic set paint refillable 3d marker pen set acrylic marker set

Payment:

Paypal

MOQ:

2sets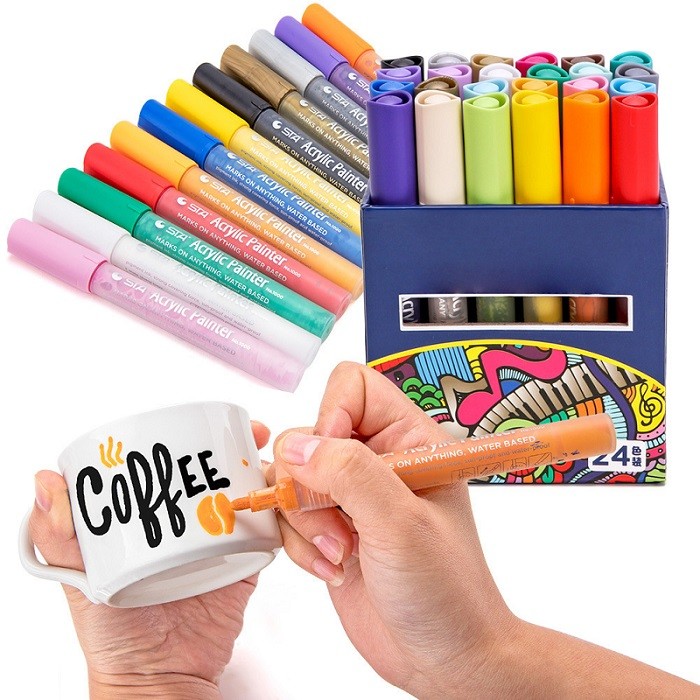 Expressive 3D Effects: The chalk acrylic paint in these markers can be applied in layers, allowing you to create stunning 3D effects and textures in your artwork. Blend colors, add shadows, and build up layers to achieve unique and captivating results. The versatility of these markers allows you to bring depth and dimension to your creations.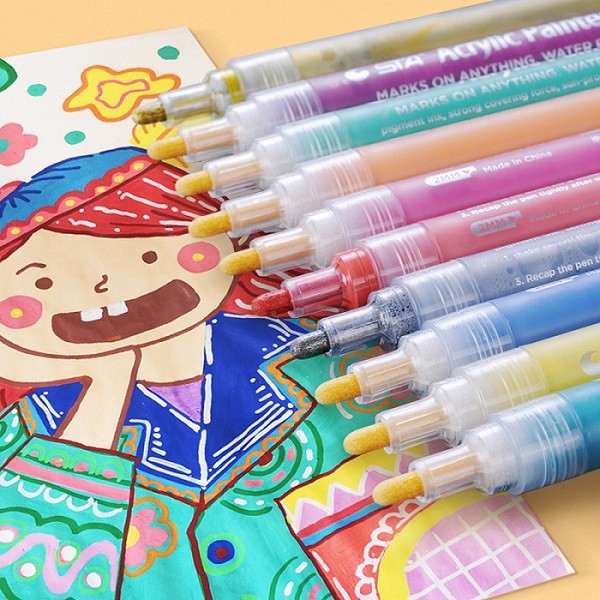 Versatile Applications: These markers are suitable for a wide range of creative projects. Whether you're working on illustrations, hand lettering, signage, DIY crafts, or mixed media artwork, these markers offer endless possibilities. They adhere well to various surfaces, including paper, cardboard, glass, plastic, and more, giving you the freedom to explore and experiment.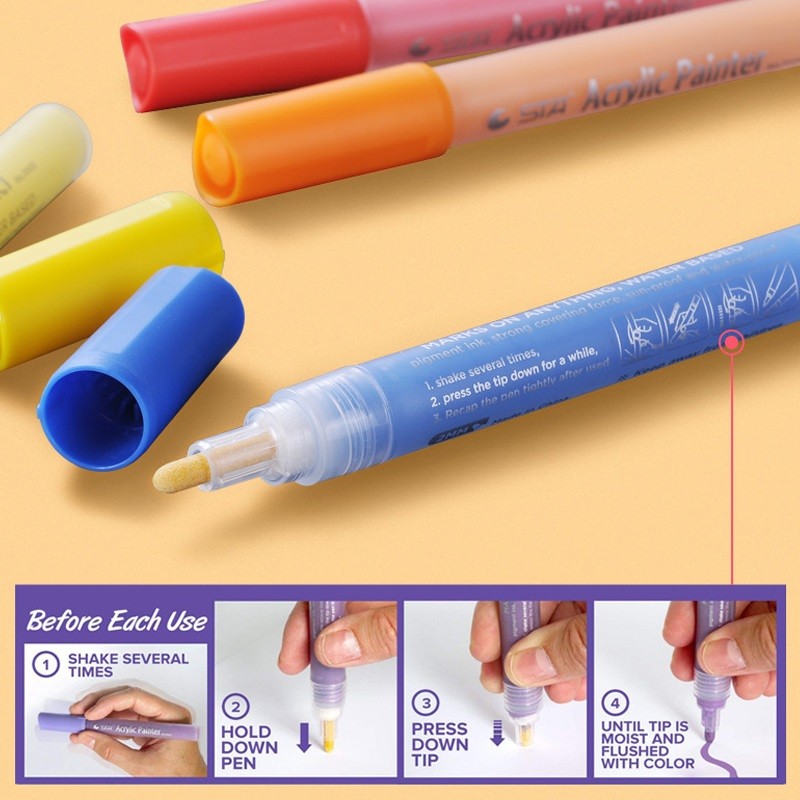 Refillable and Long-lasting: The H&B 2mm Chalk Acrylic Set Paint Marker Pens are designed to be refillable, allowing you to extend their lifespan and reduce waste. When the paint runs low, simply refill the markers with your favorite chalk acrylic paint. This feature ensures that you can continue creating without interruption and make the most out of your markers.

Please send your message to us
H&B has a perfect supply chain solution. While providing you with high-quality products and services, we also focus on your business and help you achieve long-term value goals. Please let us know how we can help.