12pcs art marker Waterproof Drawing Pen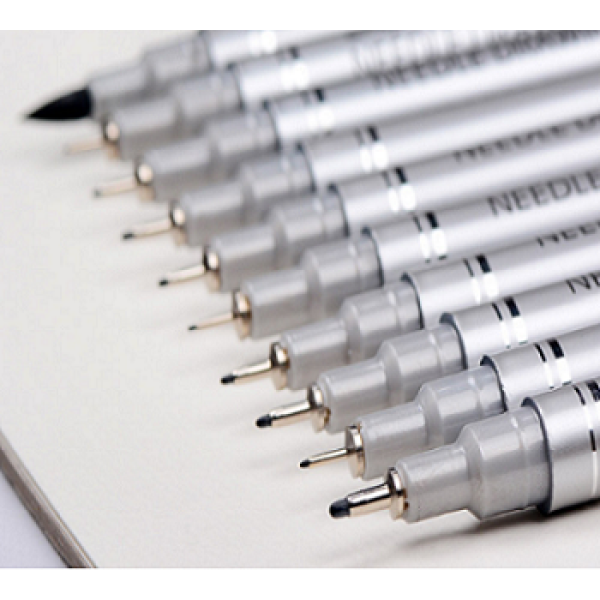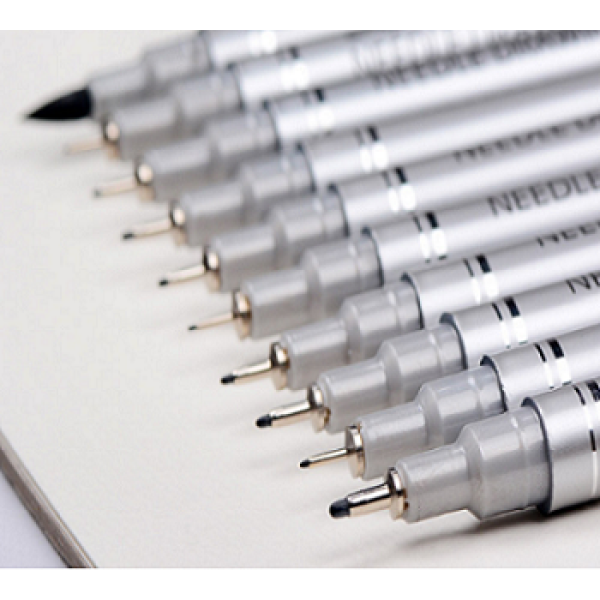 12pcs art marker Waterproof Drawing Pen

VARIOUS TIP SIZES - Multi-drawing pens are available in 10 unique nib sizes. Includes 9 mini nib sizes: 00.2mm (005), 0.25mm (01), 0.3mm (02), 0.35mm (03), 0.4mm (04), 0.45mm (05), 0.5mm (06), 0.6 mm (08), 1.0mm (10), 1 soft brush head. Available in a variety of sizes to suit your needs, these black fine tip markers are perfect for drawing and writing, and their tips are perfect for artists, writers and illustrators.
Waterproof Pigment Ink - Black ink, non-refillable, non-toxic, odorless, archival quality, waterproof, will not smear, fade, bleed or skip. Works with watercolors, markers and inks. Photocopy Safe - Non-dissolving toner, great for adult coloring and bible journaling.
EASY TO USE - Each pen comes with a coding cap and pocket clip cap, it is lightweight, easy to hold and very durable. Perfect for taking beautiful notes, bullet journaling, technical drawings, and more. Experience smooth, jump-free writing and crisp ink colors that leave consistent fonts and lines every time
BLACK DRAWING PEN - Use them on traces, vellum and all kinds of paper. Artists can expect to be satisfied with line quality, pen build quality and ink solubility. Consistent free-flowing ink, smooth swipe for free expression, crisp outlines, detailed line drawing, and other drawing techniques. Architects, designers, illustrators and sketch artists love these high-quality Multiliner pens because they meet all the needs of inking work.
H & B contact information :
You can enter your email address and relevant information to get in touch with us, or call 86-17316430244.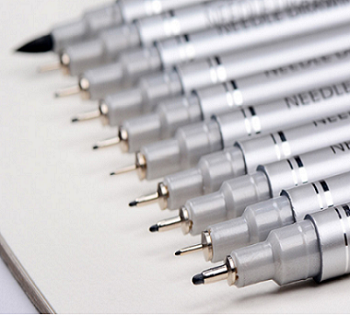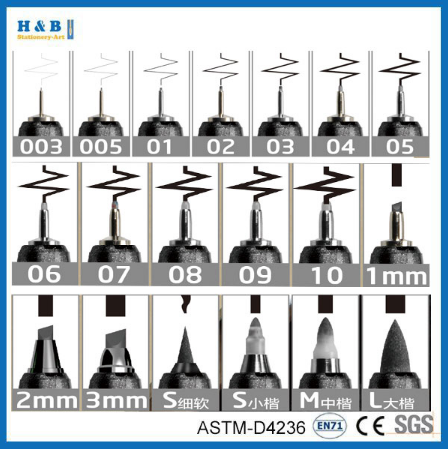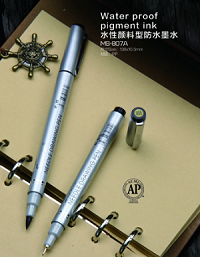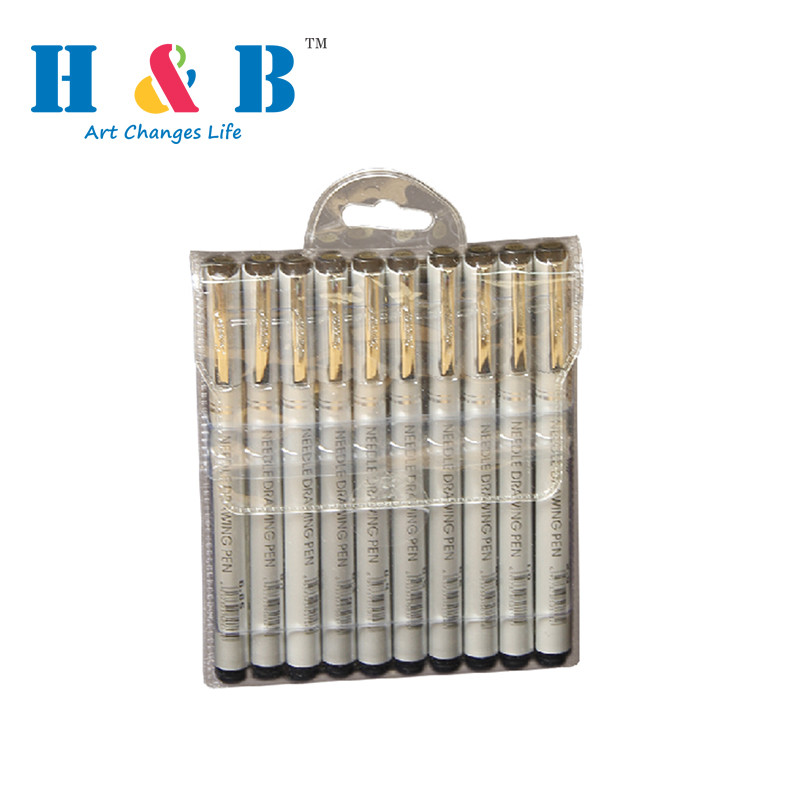 OEM Custom Service

H&B is a leader in the industry. Whether you are doing OEM customization or acting as an agent, you can get tangible benefits. 
High-quality products and punctual delivery
The amount of one-to-one customer service support provided
Provide customized sample service 
Complete product certificate. 
Convenient logistics and distribution. 
New product development and update are fast.
Payment method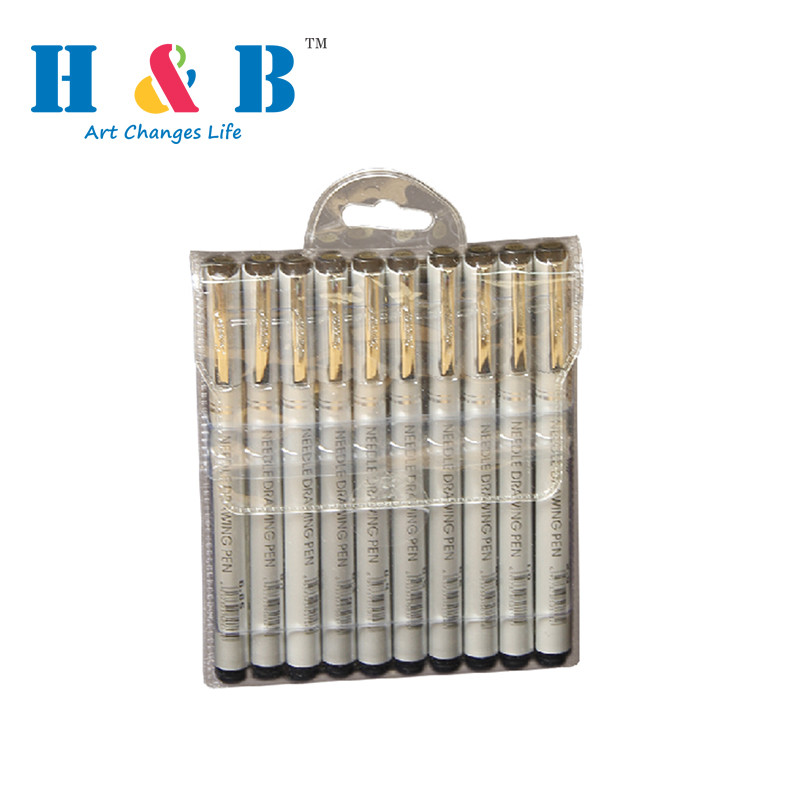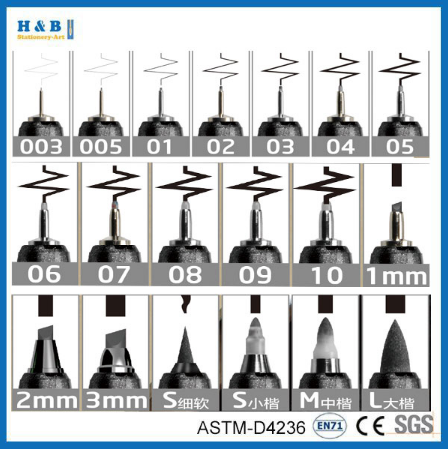 Join H&B agent

H & B always believes that high quality products require a strong sales network. Therefore, we have been looking for agents from all over the world to join our family.
As our agent, you can enjoy the following support:

Authorization 
Spot 
Regional protection
Drop shipping 
Technical consultation
Popularity 
Free product description and pictures without logo.
New product update speed 
Own overseas warehouse 
Product diversification
Please send your message to us
Exhibition News

The exhibition was a great success, with many visitors expressing admiration for the skill and talent demonstrated by the artists. It was a reminder of the enduring appeal of pencil drawing, and its ability to capture the imagination and emotions of viewers.