One Of The OEM Suppliers Of International Professional Art Brands
Home
/
All
/
Colored Pencils
/
H&B 180pcs Color Pencil Set Custom Logo for kids color pencil drawing for wholasale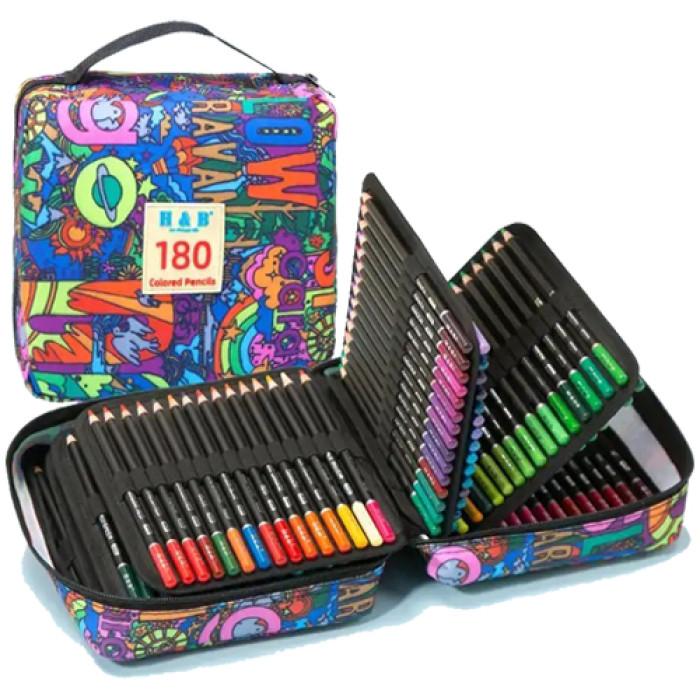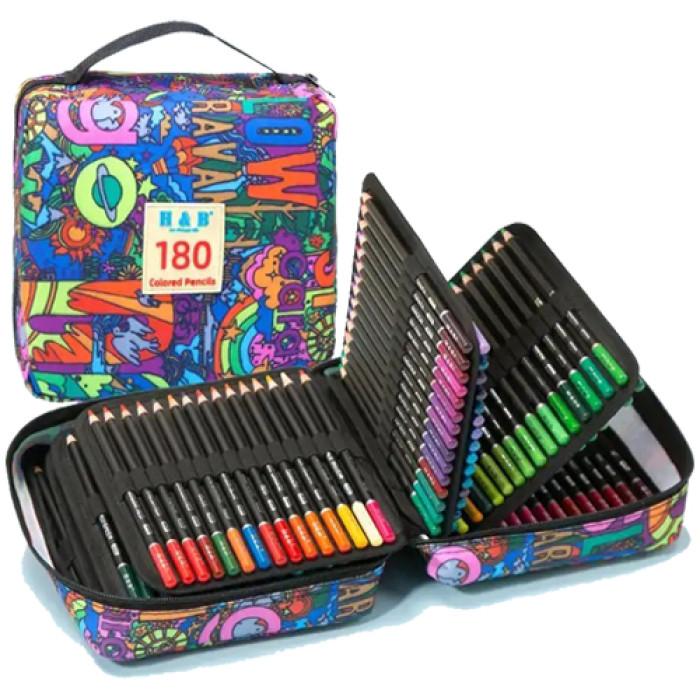 H&B 180pcs Color Pencil Set Custom Logo for kids color pencil drawing for wholasale
H&B 180pcs Color Pencil Set Custom Logo offers a wide array of colors and superior quality for kids' color pencil drawing.
H&B 180pcs Color Pencil Set Custom Logo for kids color pencil drawing for wholasale

Advantages
Wide Range of Colors: The set offers a diverse selection of 180 vibrant colors, allowing children to unleash their creativity and bring their imagination to life.
Premium Quality: Our color pencils are made with high-quality pigments and lead, ensuring rich and consistent colors that blend smoothly and effortlessly.
Product Description: The H&B 180pcs Color Pencil Set is a comprehensive drawing kit designed for young artists. This set includes 180 vibrant and high-quality color pencils that provide smooth and precise coloring results. Each color pencil is custom-made with your logo, adding a personalized touch to the art experience.

Portable and Organized: The set comes in a sturdy and compact carrying case with individual slots for each pencil, keeping them organized and easily accessible for on-thego creativity.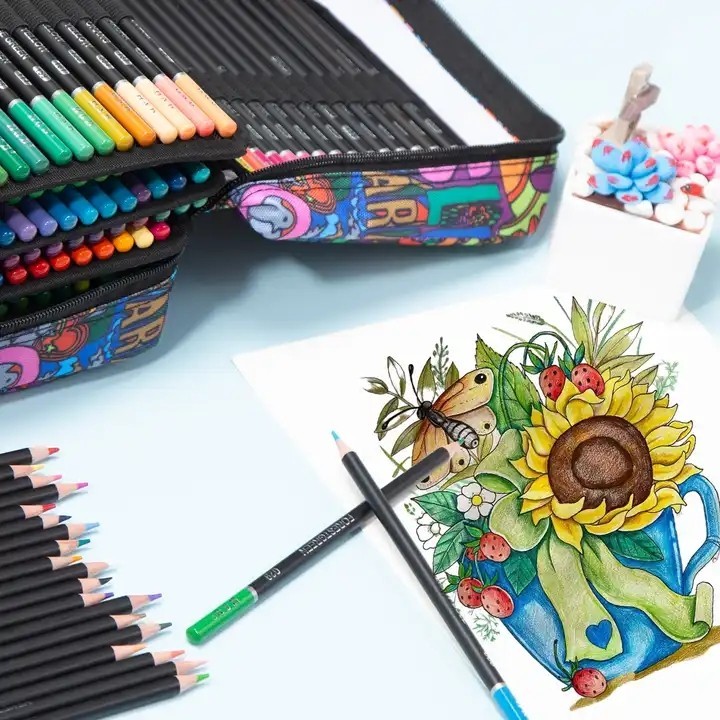 H&B 180pcs Color Pencil Set Custom Logo for kids color pencil drawing for wholasale

43.5*32.5*30cm ;13/14.5kgs

Payment:

Paypal

MOQ:

2sets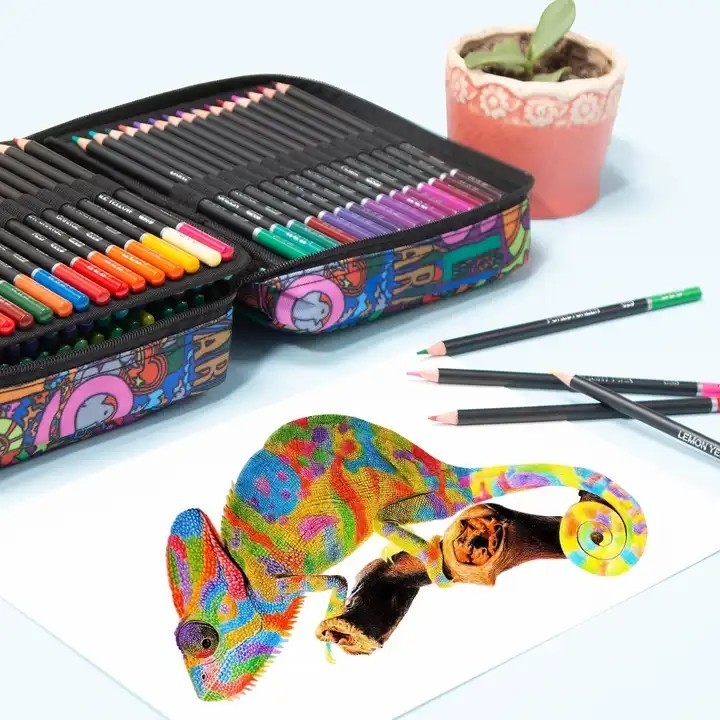 The nylon bag feels comfortable in the hand, all pencils have their own individual slots, compact arrangement, easy access, perfect protection for your pencils. It takes up little space and can be carried with you, so you can drawing anytime, anywhere.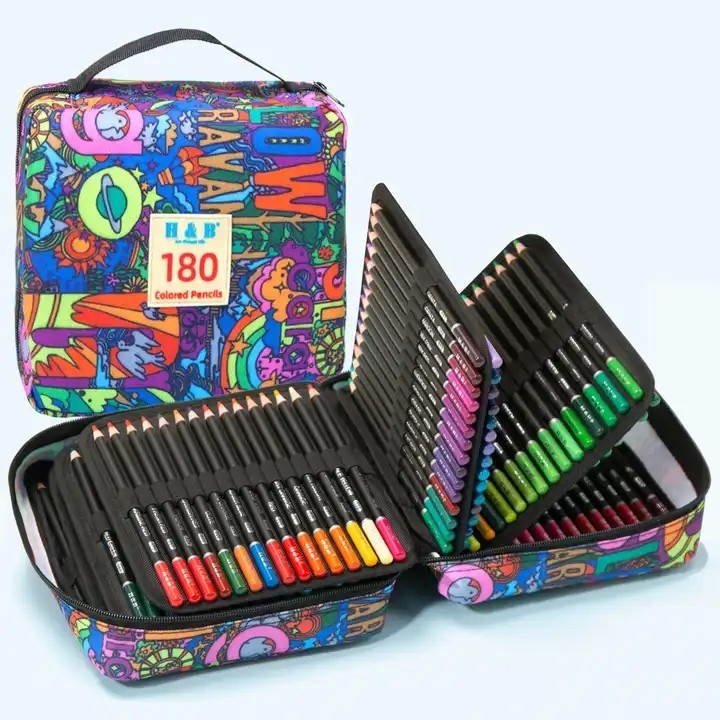 COLORS NAMED & NUMBERED COLORED PENCILS
Oil-based, soft core, Soft and thick, Presharpened, That writes smoothly and lays down different shades easily,Each art pencil is labeled & numbered for easy color identification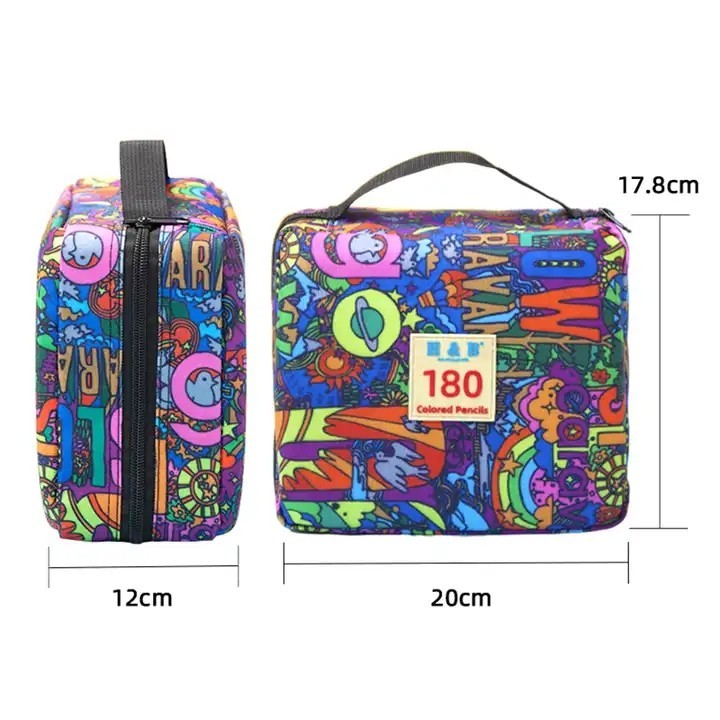 Set of super bright colored pencil contain 180 different vivid colors can meet any color you needed when you draw, rich colors provide smooth coloring, easy blending, shading, and layering.
Please send your message to us
H&B has a perfect supply chain solution. While providing you with high-quality products and services, we also focus on your business and help you achieve long-term value goals. Please let us know how we can help.