One Of The OEM Suppliers Of International Professional Art Brands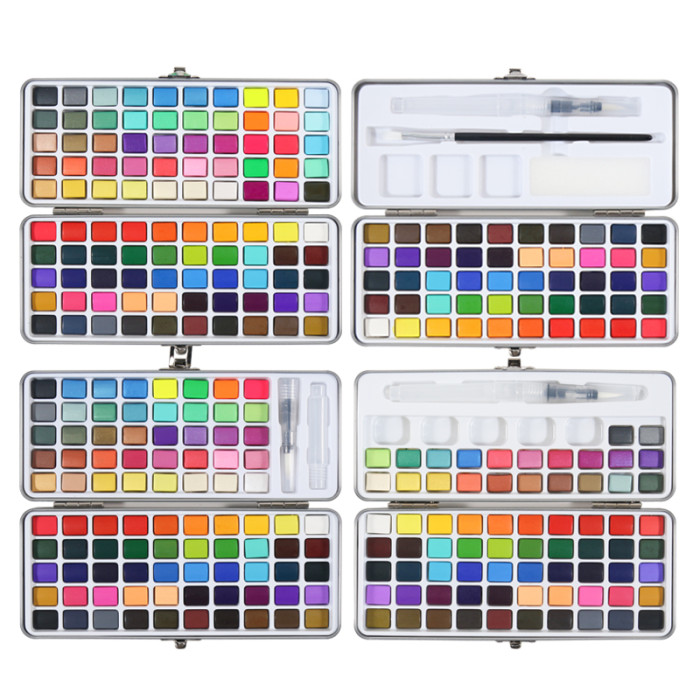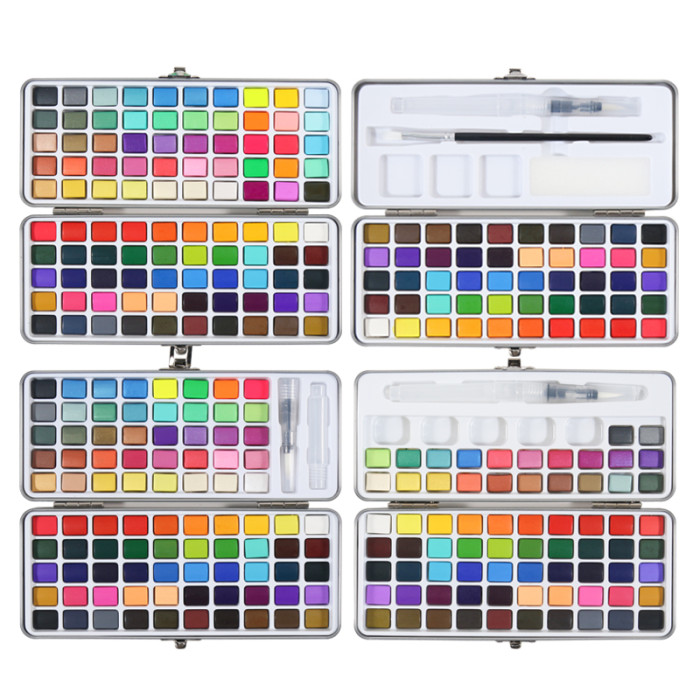 H&B professional 50/72/90 /100Colors soild Watercolor paint Set for kid
H & B professional solid watercolor paint set Mexico is your good choice for painting, with many discounts.
H&B professional 50/72/90 /100Colors soild Watercolor paint Set for kid

Advantages
High-Quality Materials: The watercolor paints in this set are made with high-quality pigments, ensuring bright and long-lasting colors. They are formulated to provide good coverage and excellent color payoff, allowing kids to achieve satisfying results in their paintings.
The H&B Professional Solid Watercolor Paint Set for Kids provides a safe and vibrant introduction to watercolor painting for young artists. With its easy-to-use solid paints, high-quality materials, and focus on creative development, this set is an excellent choice for fostering artistic skills and imagination in children.
Kid-Friendly Solid Watercolor Paints: This paint set is specifically designed for kids who are exploring the world of watercolor painting. The solid watercolor paints are safe and non-toxic, ensuring the well-being of young artists while they enjoy their creative process.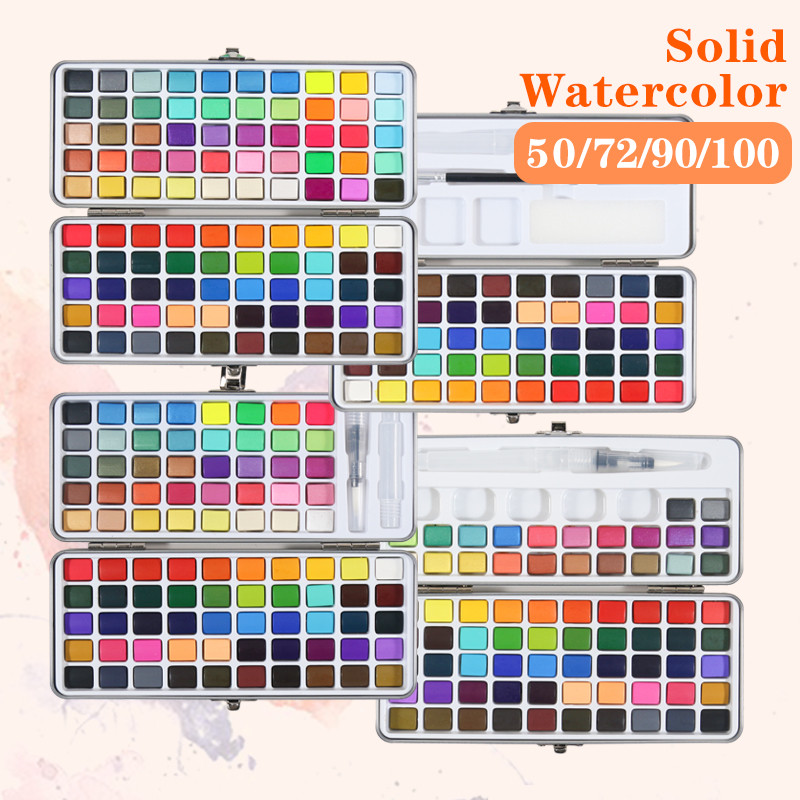 H&B professional 50/72/90 /100Colors soild Watercolor paint Set for kid

Payment:

Paypal

MOQ:

2sets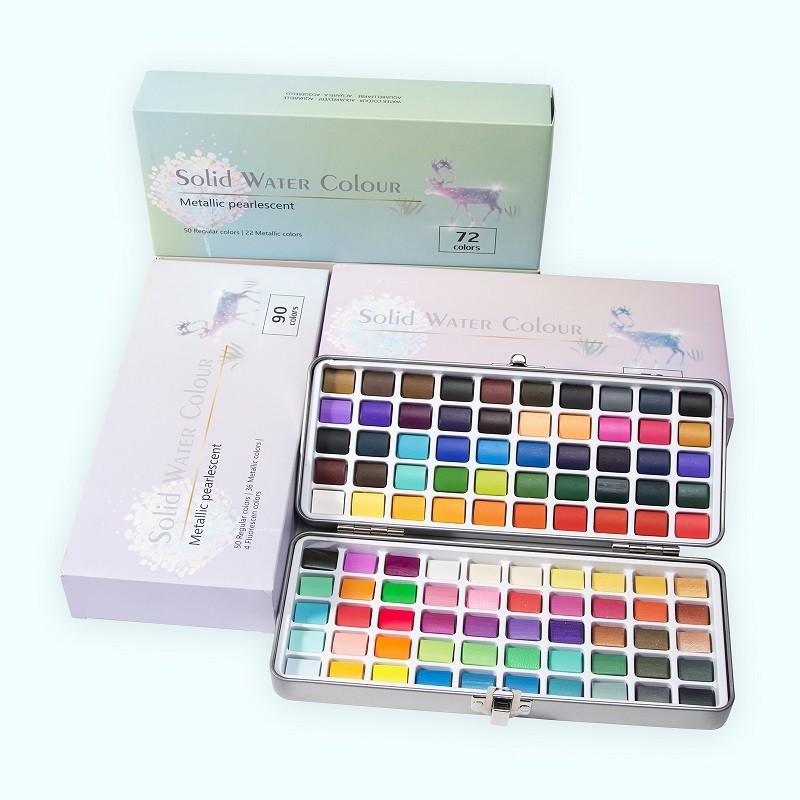 The set includes a selection of vibrant colors that are appealing to kids. These colors allow children to unleash their creativity and imagination, creating colorful and expressive watercolor artworks.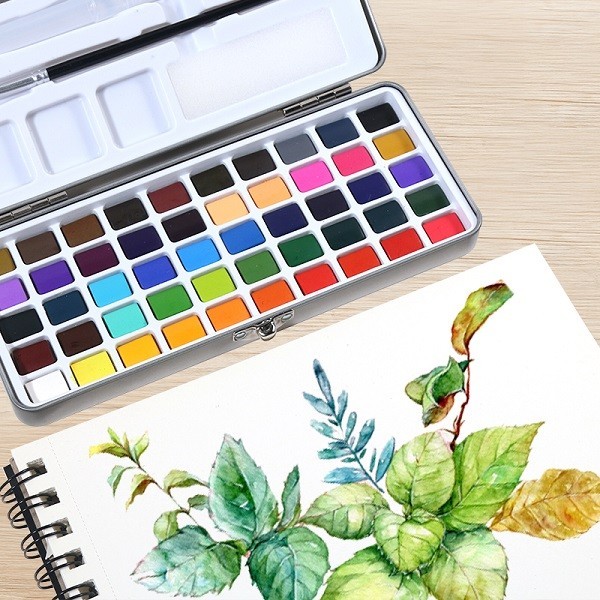 Easy-to-Use and Blendable:
The solid watercolor paints have a smooth and creamy texture, making them easy for kids to work with. They are blendable, allowing young artists to experiment with mixing colors and creating different shades and gradients.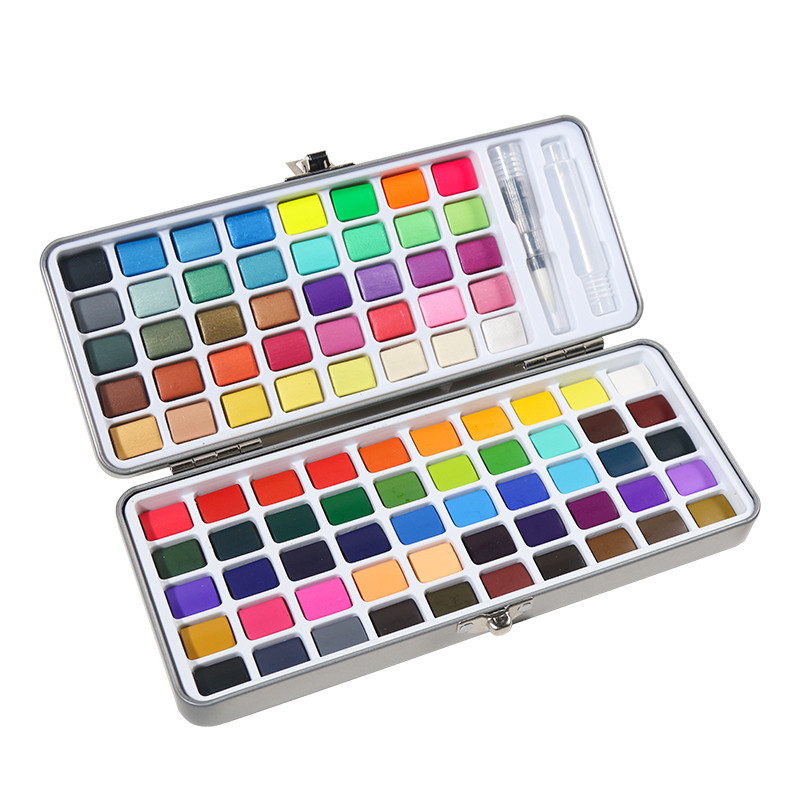 Suitable for Various Art Projects:
The solid watercolor paints are suitable for a variety of art projects, including painting on paper, creating greeting cards, and other crafts. Kids can explore different techniques and experiment with various painting surfaces to enhance their artistic skills.
Please send your message to us
H&B has a perfect supply chain solution. While providing you with high-quality products and services, we also focus on your business and help you achieve long-term value goals. Please let us know how we can help.