One Of The OEM Suppliers Of International Professional Art Brands
Home
/
All
/
Fluid Acrylic Paint
/
30-Piece Pouring Acrylic Paint Set for Wholesale: Perfect for OEM, ODM, and Distributor Partnerships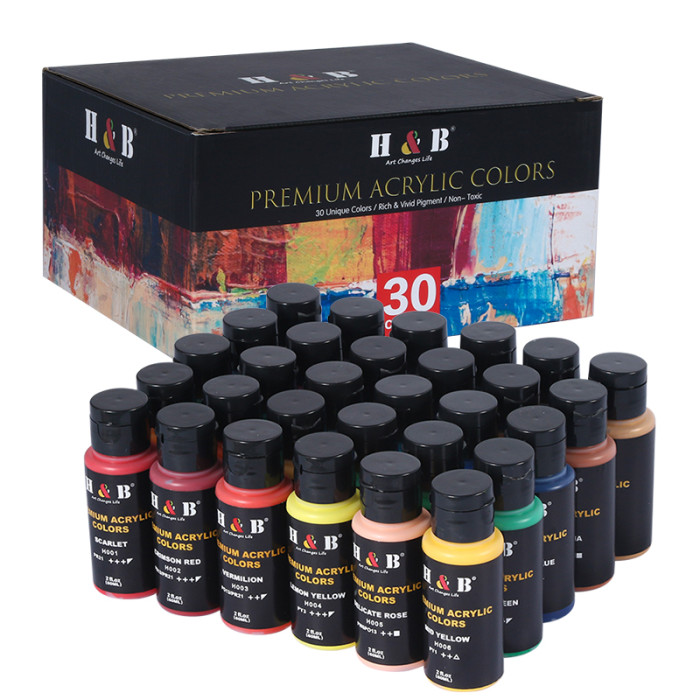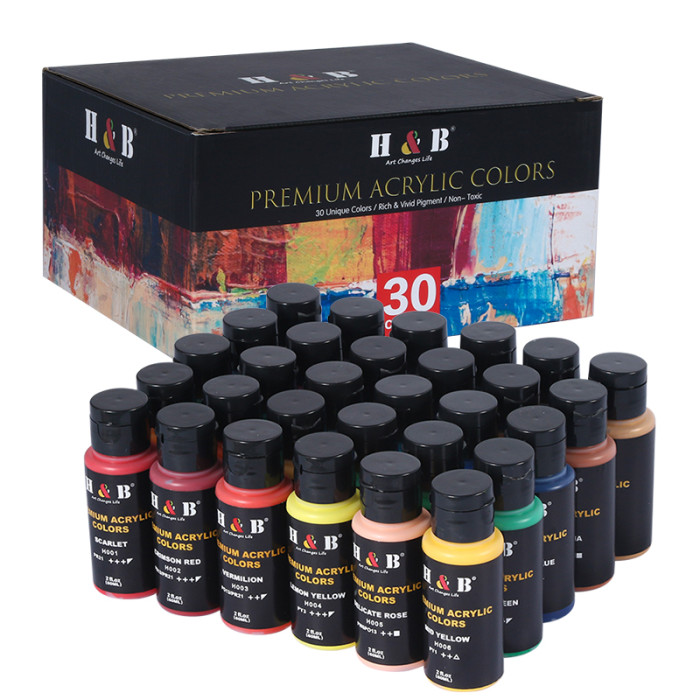 30-Piece Pouring Acrylic Paint Set for Wholesale: Perfect for OEM, ODM, and Distributor Partnerships
H&B pouring acrylic paint set 13pcs is very suitable for beginners to use, you can find them on Amazon and have discounts!
30-Piece Pouring Acrylic Paint Set for Wholesale: Perfect for OEM, ODM, and Distributor Partnerships

Advantages
Professional-grade metallic pouring paint set: This comprehensive paint set is designed for professional artists and enthusiasts who seek high-quality materials for their metallic pouring projects. It provides a wide range of metallic colors and liquid pigments, allowing artists to create captivating and visually striking artworks.
Brief description of H & B 30 professional metallic pouring paint
Quality: These acrylic paints are water-based, have a silky texture, and are easy to mix and layer. They have good coverage, and a little paint can play a big role on your surface.acrylic paintings
Multi-purpose paint: Acrylic paint used for art dries quickly, and remains excellent, permanent, waterproof and fade-resistant on the surface, suitable for most surfaces, such as glass, rocks, nails, walls, canvas, leather, ceramics , Wood, clay, crafts and more, very suitable for art beginners, enthusiasts, professional artists, students, etc.
Non-toxic: non-toxic and acid-free, safe and suitable for all ages.
Service Guarantee: Your satisfaction is our top priority, please rest assured to buy our products. If you are not satisfied with our products or have any questions, please feel free to contact us.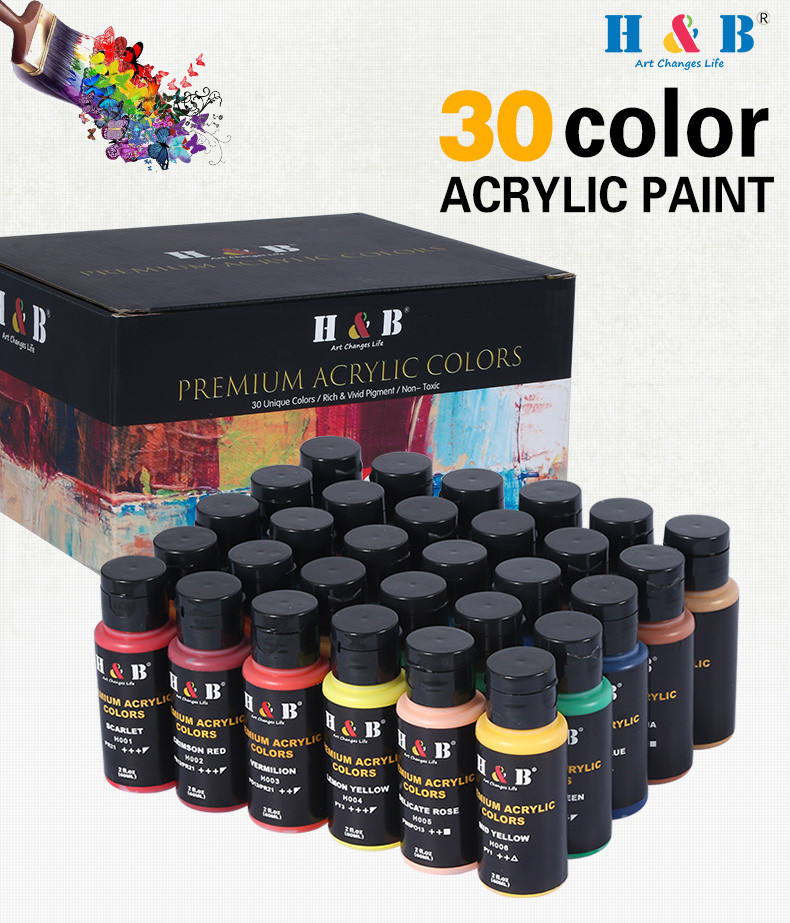 30-Piece Pouring Acrylic Paint Set for Wholesale: Perfect for OEM, ODM, and Distributor Partnerships

Payment:

Paypal

MOQ:

2sets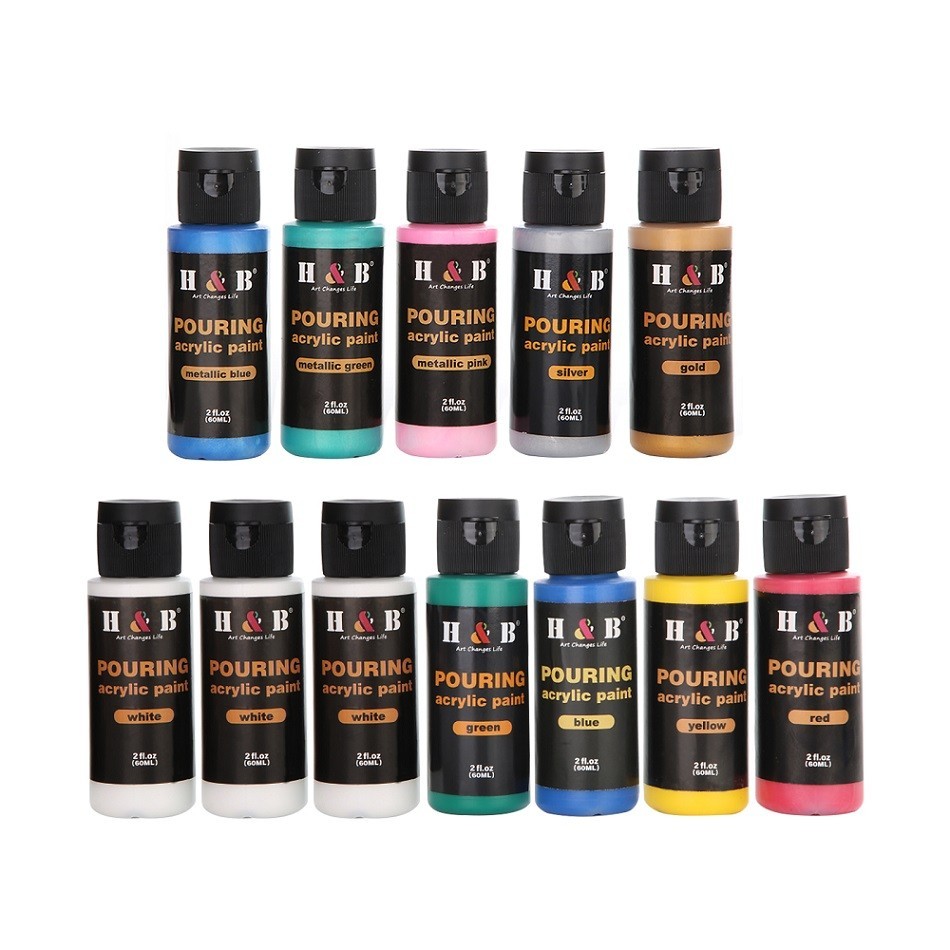 Liquid pigment consistency:

The paints in this set have a liquid pigment consistency, making them ideal for pouring techniques. The fluid nature of the pigments allows for easy pouring, smooth flow, and seamless blending, enabling artists to achieve stunning and dynamic results.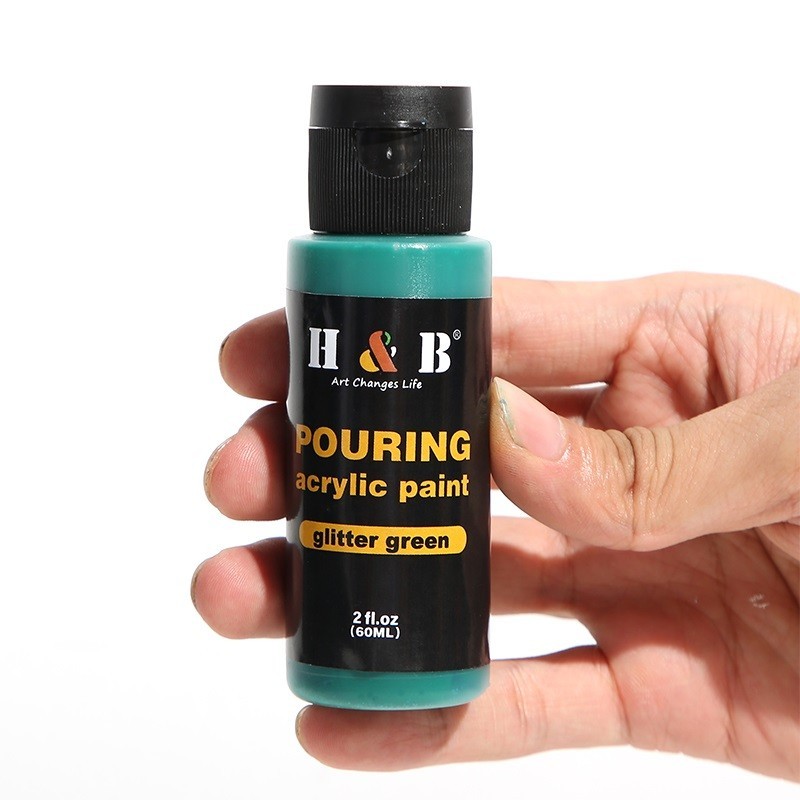 High-quality materials:

The metallic pouring paints are made from high-quality pigments and binders, ensuring their durability, longevity, and color vibrancy. They are safe and non-toxic, making them suitable for young artists to use under supervision.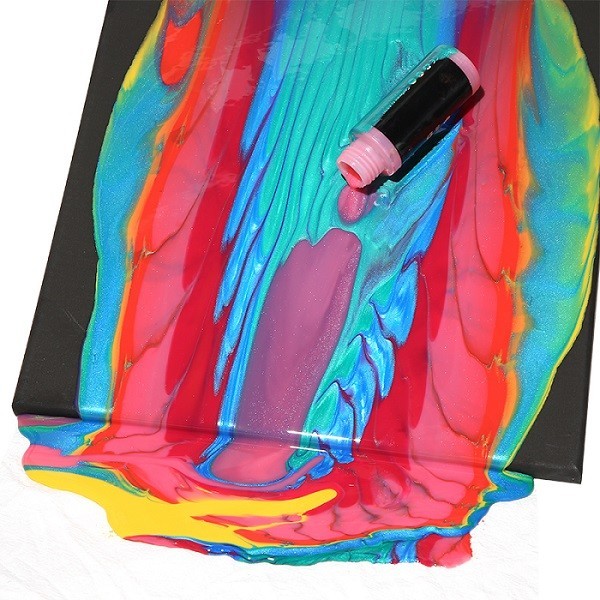 Complete paint set;

The kit includes 134 bottles of metallic pouring paint, offering a comprehensive range of colors for artists to work with. It provides a convenient and organized solution, allowing artists to have a wide selection of metallic paints at their disposal.
Please send your message to us
H&B has a perfect supply chain solution. While providing you with high-quality products and services, we also focus on your business and help you achieve long-term value goals. Please let us know how we can help.