Group photo
H & B Art Exhibition
The H & B Art Exhibition was held in May 2019. The exhibition invited many people from all over the world to visit and showed them the artistic products of H & B.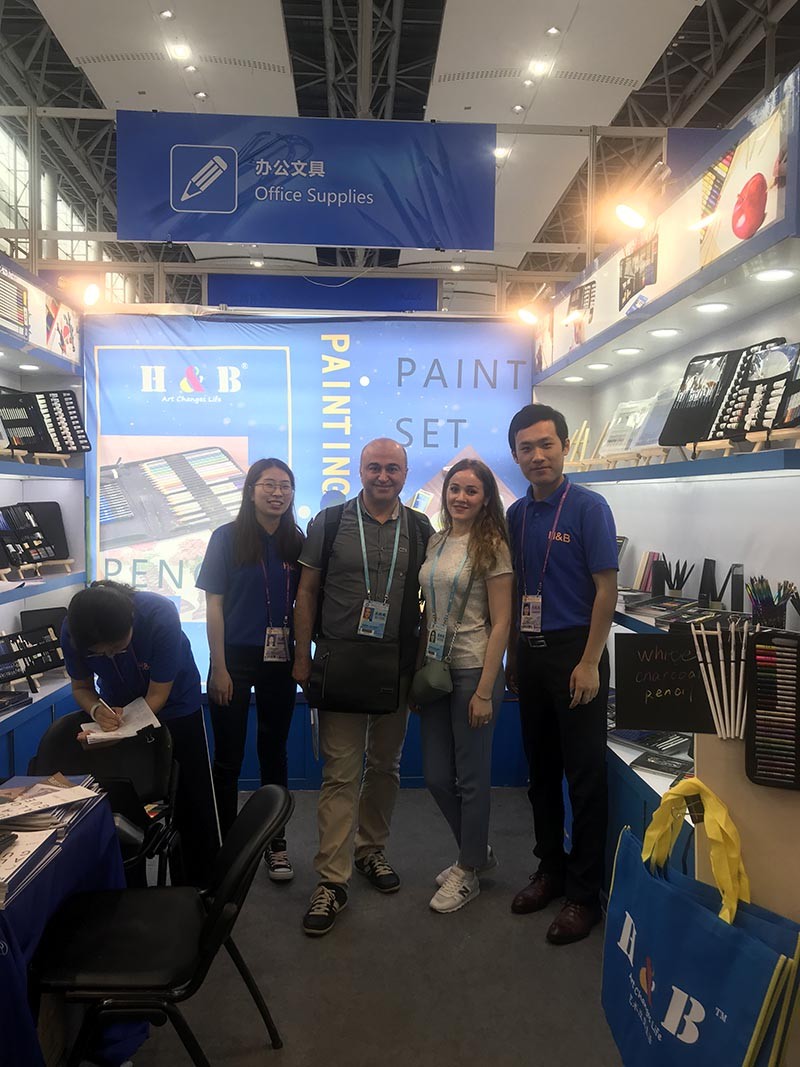 H & B Art Exhibition Details Map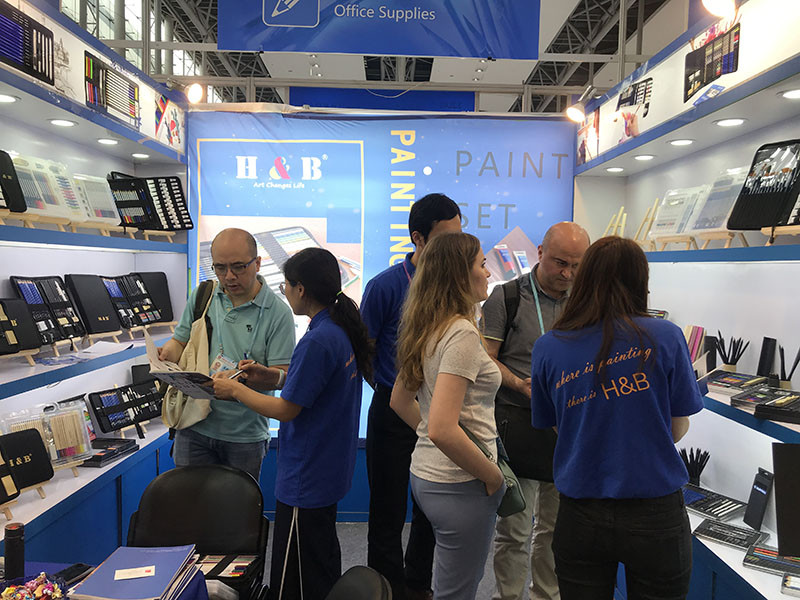 H & B professional supplies wholesale and retail:
Shanghai Haobin Stationery Co., Ltd. was established in 2010 and is one of the OEM suppliers of many international professional art supplies brands. In 2016, the company established its own brand H&B, and developed a series of professional art supplies such as sketches, watercolors, acrylics and oil paintings and children's DIY products, which are loved by many cross-border e-commerce platform consumers. H & B provides exclusive customized services or retail services for friends who love art.

Customers who are interested in our products will leave their contact information, hoping to learn more about H & B's products in the future. It can be seen from the smiles on their faces that they are very satisfied with our products. H & B will also pay more attention to the control of product details, and further improve product details on the basis of high quality.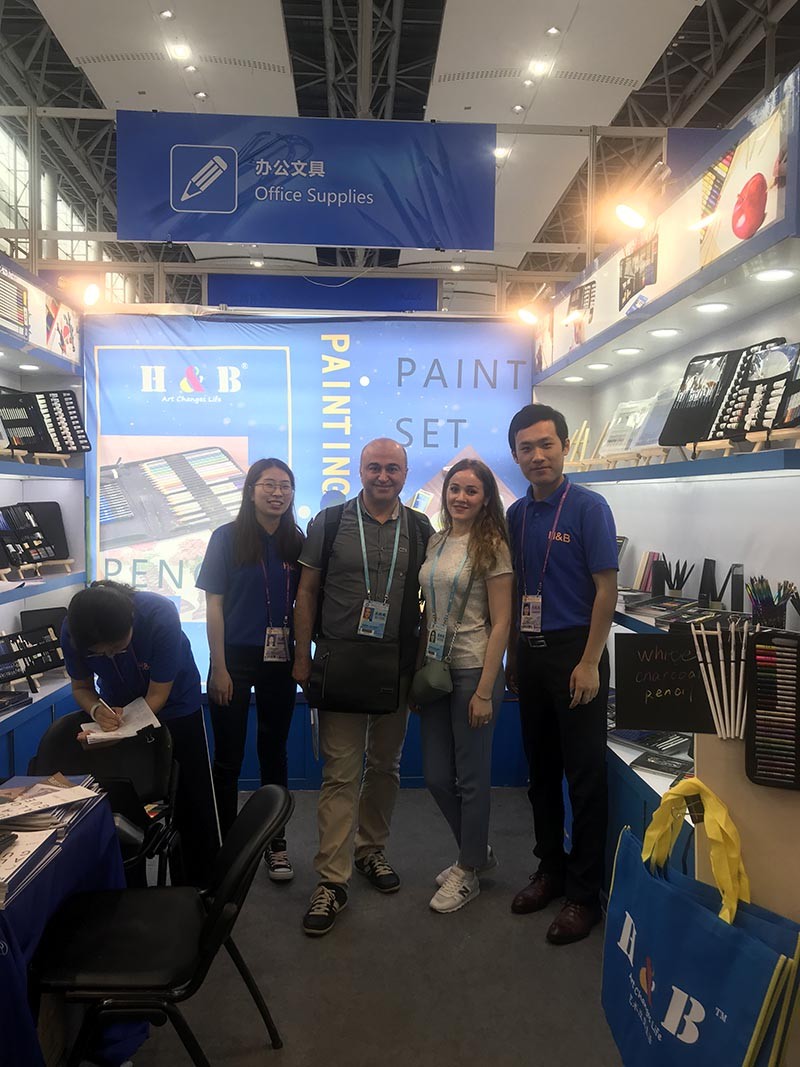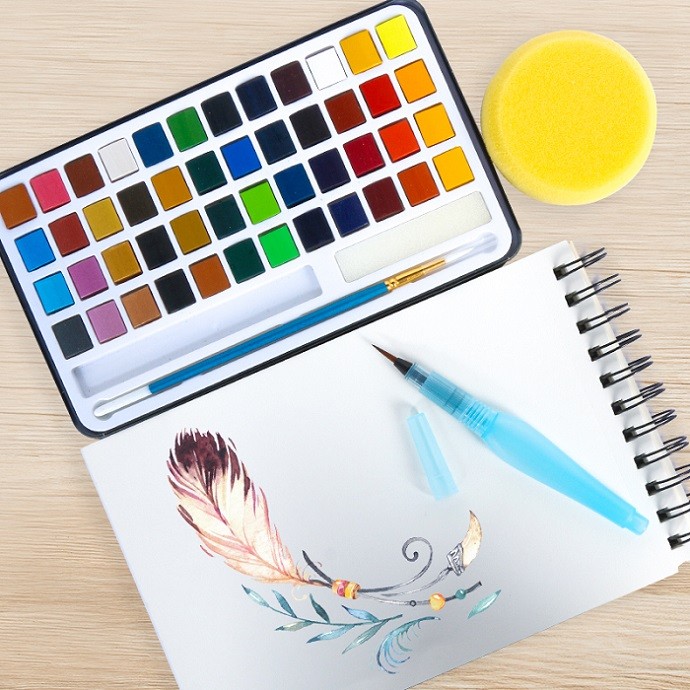 H & B 56 professional solid watercolor paint set:
Features of H & B 56 professional solid watercolor paint set are:
Solid watercolor: The color is bright and bright, the color block is not easy to crack, and the adhesion is strong.
It has good color solubility, and it can be used with a tap pen dipped in water and used as a brush accessory.
Water fountain pen: With solid watercolor, it can be used when dipped in water. The pen has a delicate tip and a comfortable grip.
White highlight pen: used to brighten the main body and toning.
Mark hook line pen: used to portray details and strokes.
This product has attracted a large number of customers to watch it. It has many advantages and is worth your purchase.

H & B other popular products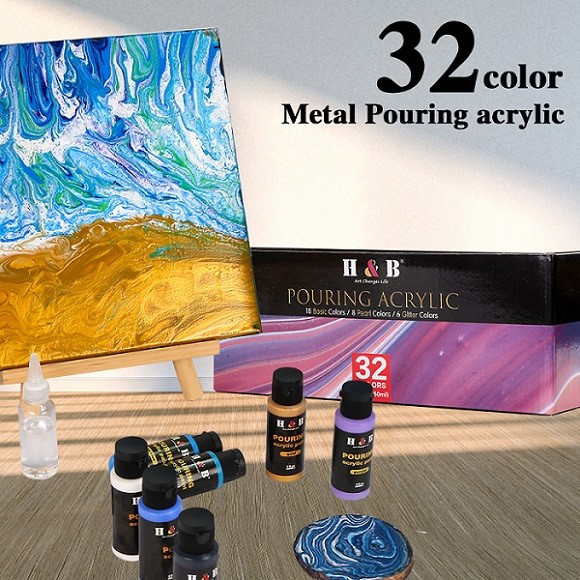 Our ART products
Contact: You can enter your email address and relevant information to get in touch with us, or call 86-17316430244.