One Of The OEM Suppliers Of International Professional Art Brands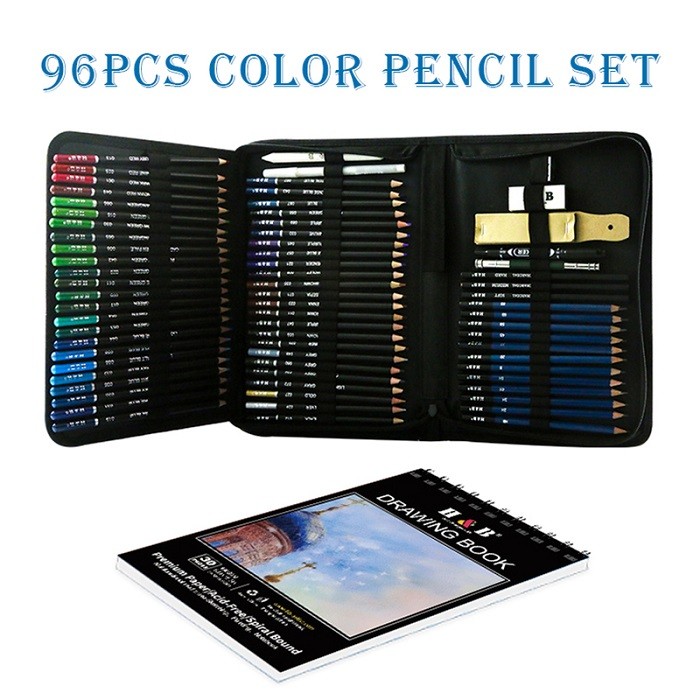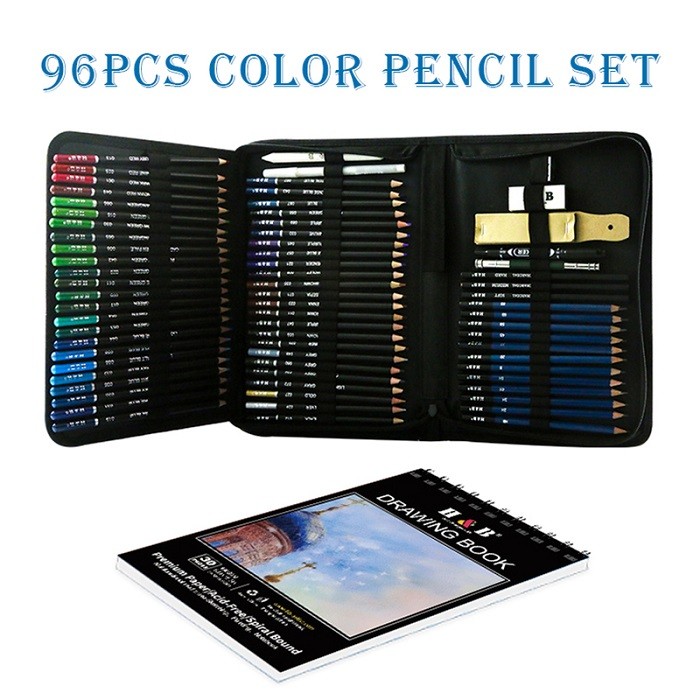 H&B 96pcs Sketch Colored Pencils Art Set drawing pencil for artsist
96-Color Colored Pencils, Soft Core, Art Coloring Drawing Pencils for Adult Coloring Book, Sketch,Crafting Projects
H&B 96pcs Sketch Colored Pencils Art Set drawing pencil for artsist

Advantages
Extensive Color Range: The set includes 96 vibrant and richly pigmented colored pencils, offering a wide spectrum of colors to choose from. With this vast color selection, artists have the freedom to create vivid and lifelike sketches, capturing every detail and nuance of their subjects.
High-Quality Pigments:
Our sketch colored pencils are made with high-quality pigments that deliver strong and vibrant color payoff. The pigments are lightfast and resistant to fading, ensuring the longevity of your artwork.
Smooth and Blendable:
The pencils feature a smooth and creamy core that effortlessly glides on paper. They blend seamlessly, allowing artists to create smooth gradients and layer colors for added depth and dimension. The softness of the core enables easy shading and blending techniques, making it ideal for sketching and creating realistic textures.
Durable and Break-Resistant: The pencil cores are strong and resistant to breakage, ensuring that they withstand the pressures of sharpening and rigorous use. With their durable construction, these pencils are designed to last, providing artists with reliable tools for their artistic endeavors.

12 sketch drawing pencils (2H/3H/4H/5H/HB/B/2B/3B/4B/5B/6B/8B) 72 oil-based color pencils, 3 carbonized pencils (soft, medium and
hard), 1 solid paper pen, 3 charcoal strips (soft, medium and hard), 1 double-ended pencil extension, 1 white eraser, 1 sandboard,
1 double-headed metal pencil sharpener, 1 A5 drawing book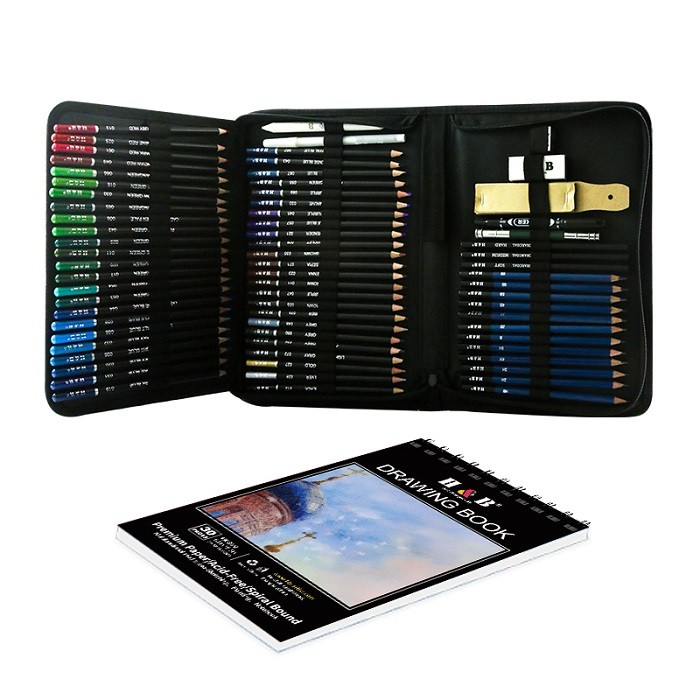 H&B 96pcs Sketch Colored Pencils Art Set drawing pencil for artsist

Payment:

Paypal

MOQ:

2sets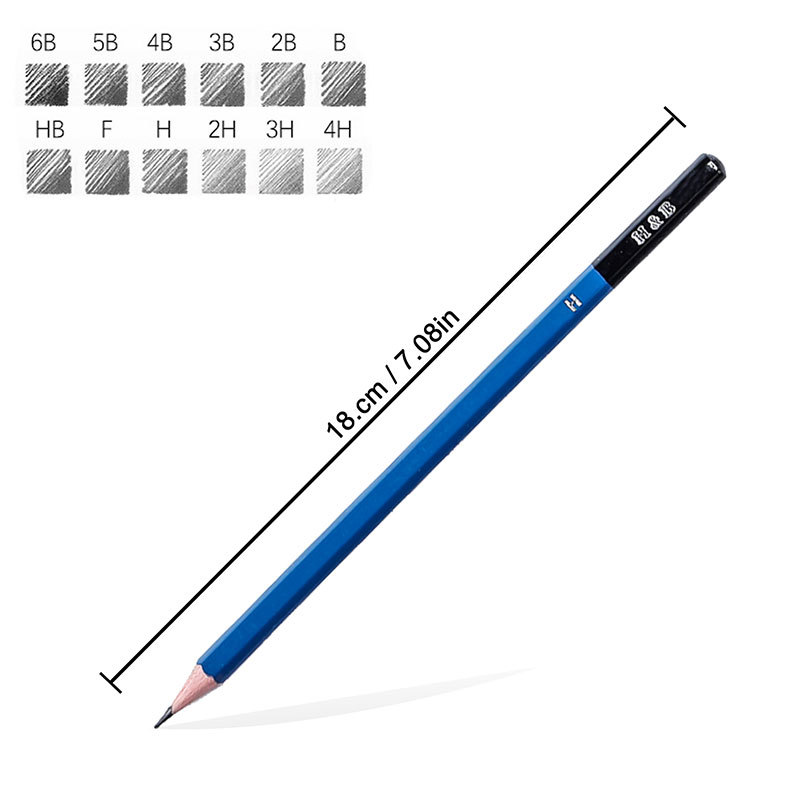 12 kinds of gray

H-hard hardness The larger the H number, the harder and lighter the color B-black The more the B number, the softer and darker the pencil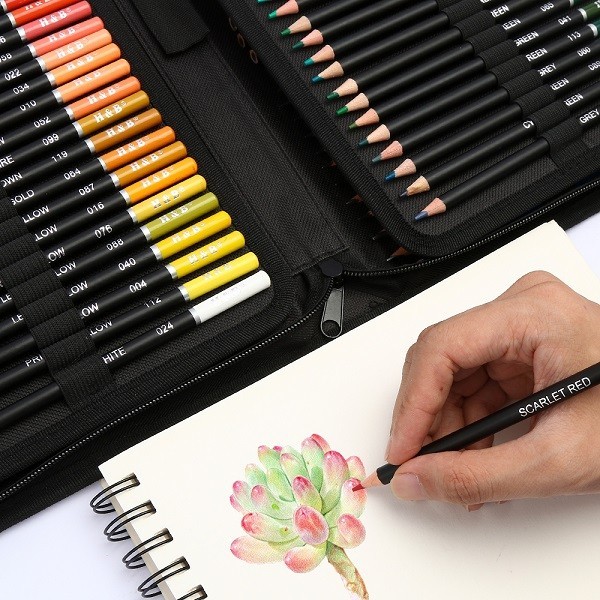 Easy-cut wood

High-quality graphite is bonded with special easy-to-roll processed wood, easy to roll and cut, to prevent core breakage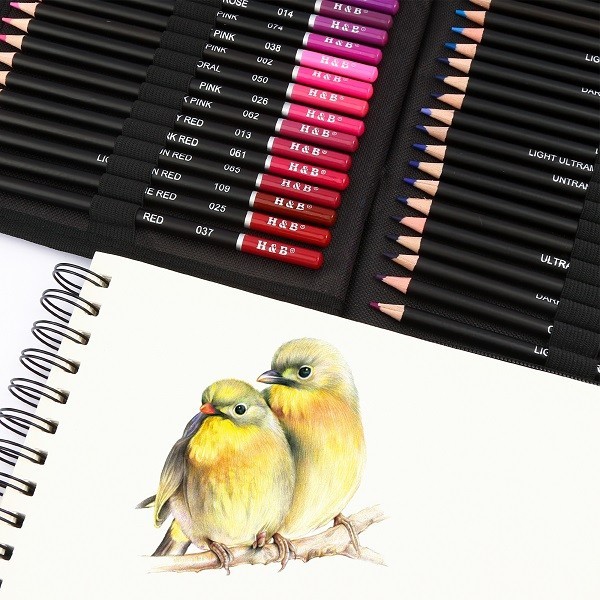 Born for profession

Anti-breaking, easy to cut, easy to wipe, easy to modify
Please send your message to us
H&B has a perfect supply chain solution. While providing you with high-quality products and services, we also focus on your business and help you achieve long-term value goals. Please let us know how we can help.