One Of The OEM Suppliers Of International Professional Art Brands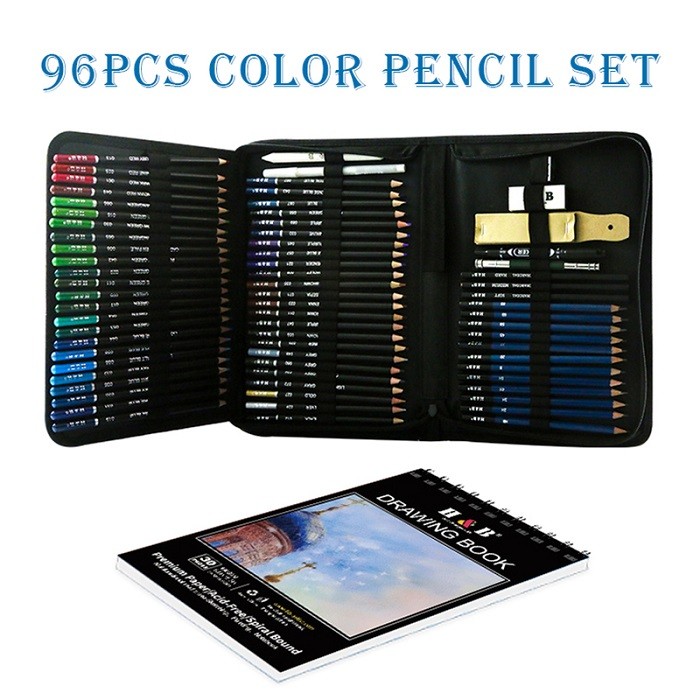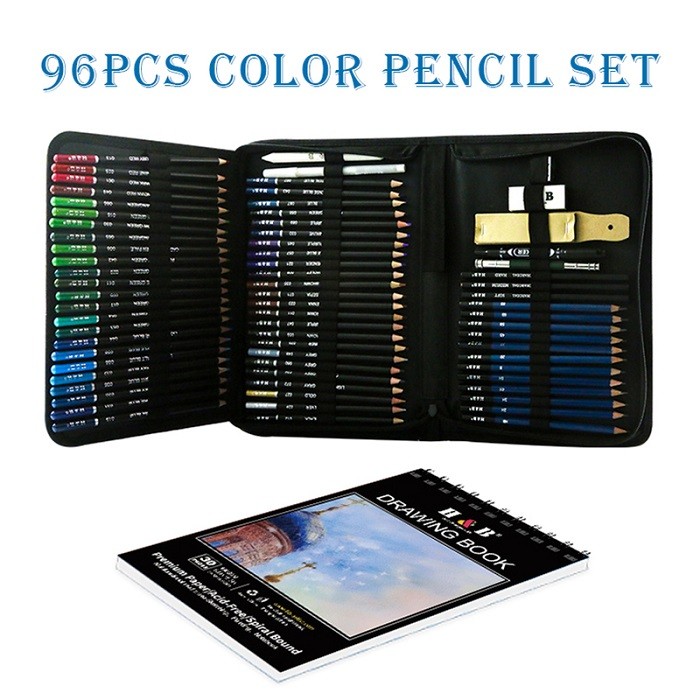 H&B 96 colored pencil kit color pencil drawing for kid
H & B 96 colored pencil kit is your good choice for painting, with many offers.
H&B 96 colored pencil kit color pencil drawing for kid

Advantages
Non-Toxic and Safe: The safety of children is our top priority. Our colored pencils are made from non-toxic materials, ensuring they are safe for kids to use. Parents and educators can have peace of mind knowing that the pencils are safe for young artists.
Brief description of H & B 96 colored pencil kit
It's definitely a pleasure to use." This selection of 96 high-quality colored pencils has quickly become the "pencil of choice" for thousands of artists and colorists who dream of creating exquisite works of art in this popular medium. The rich, velvety refills of H & B 96 colored pencil kitare highly pigmented and can be painted with a lot of bright colors with minimal effort, making these easy-to-use pencils an absolute must-have! The blending and layering qualities you can really rely on! We Knowing that you need colored pencils, it allows you to add depth by layering, create beautiful blending effects such as gradients or achieve perfect shadows. The composition of our color core allows you to achieve these effects effortlessly and make them work It's a pleasure to look up and create a proud result.
H & B 96 colored pencil kit review
:
1.Duan**:The packaging is very careful and strict, and the color of the lead color is also very uniform. The color difference is very positive.
Order quantity:65

2.Kan**:Good stuff, good seller attitude, trustworthy merchant.
Order quantity:36

3.T**:Good product of super high quality!
H
& B 96 colored pencil kit
combination:
72 color oily color lead
12 drawing pencils 8B, 6B, 5B, 4B, 3B, 2B, B, HB, 2H, 3H, 4H, 5H 3 carbonized pencils soft (SOFT), medium (MEDIUM), hard (HARD)
1 extender
1 double-headed solid paper pen (large)
1 white eraser
1 neutral highlight pen (high gloss white)
1 double-headed small marker
1 large sandboard
1 utility knife
1 double-end metal pen sharpener
1 H&B A5 sketchbook 30 pages 160g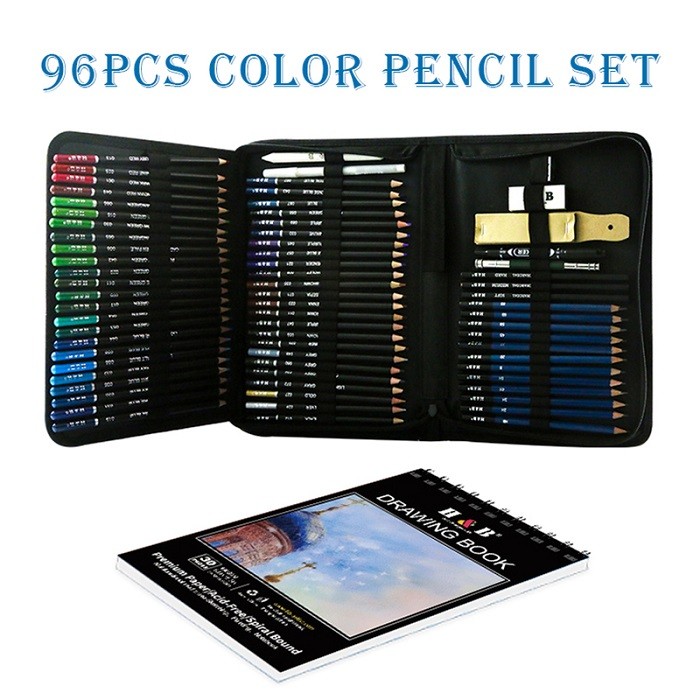 H&B 96 colored pencil kit color pencil drawing for kid

Payment:

Paypal

MOQ:

2sets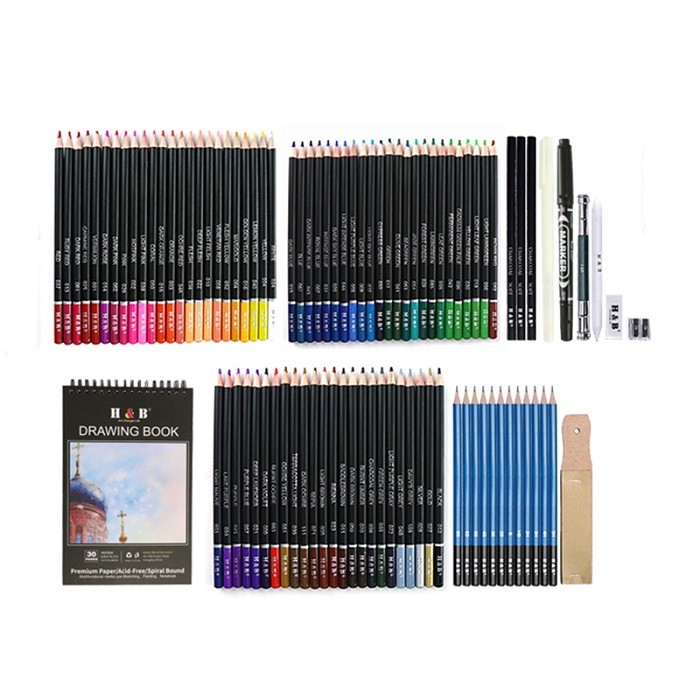 Portable and Convenient: The set comes in a compact and durable packaging, making it easy to carry and store. Whether it's for classroom activities, outdoor sketching, or travel, young artists can take their creativity wherever they go.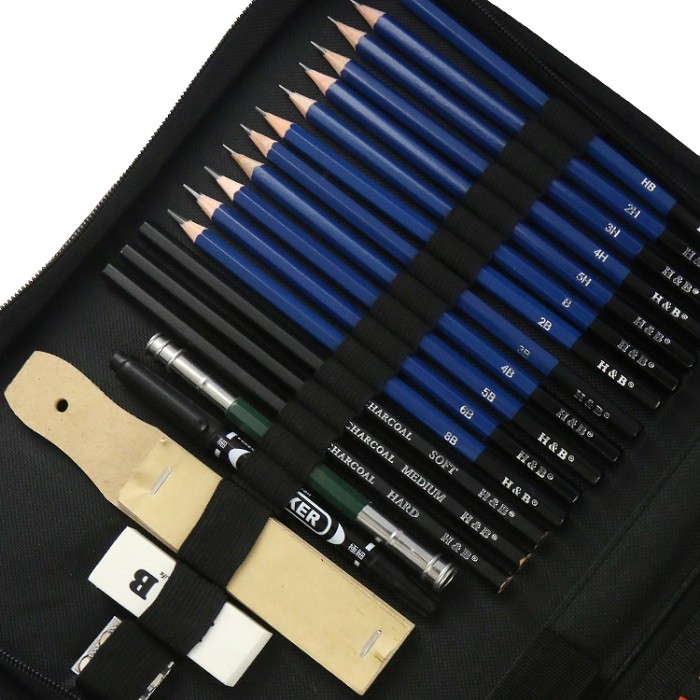 Encourages Creativity and Skill Development: Our colored pencil set is designed to stimulate imagination and promote artistic development in children. By exploring different colors and techniques, young artists can enhance their creativity, fine motor skills, and attention to detail.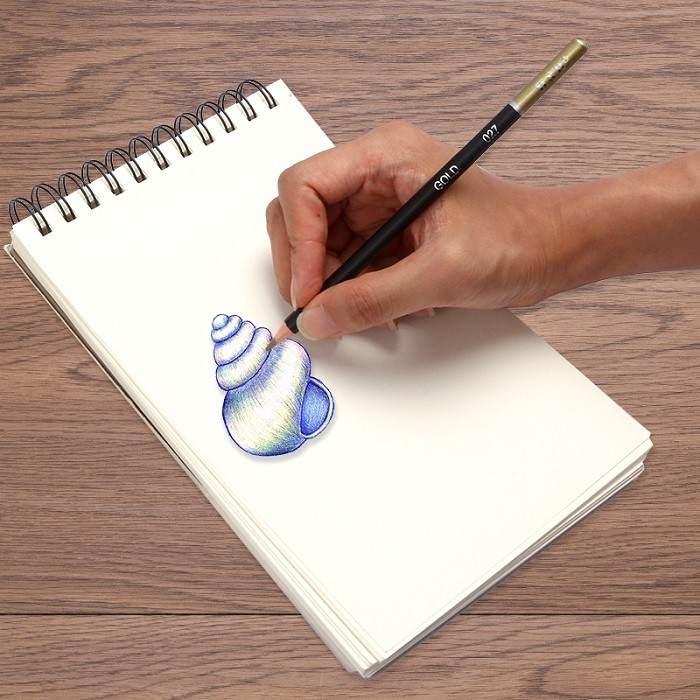 Ideal for Wholesale: Our colored pencil set is perfect for wholesale, catering to the needs of educational institutions, art supply stores, and online retailers. The comprehensive set ensures there are enough colored pencils to meet the demands of young artists and customers.

Please send your message to us
H&B has a perfect supply chain solution. While providing you with high-quality products and services, we also focus on your business and help you achieve long-term value goals. Please let us know how we can help.