One Of The OEM Suppliers Of International Professional Art Brands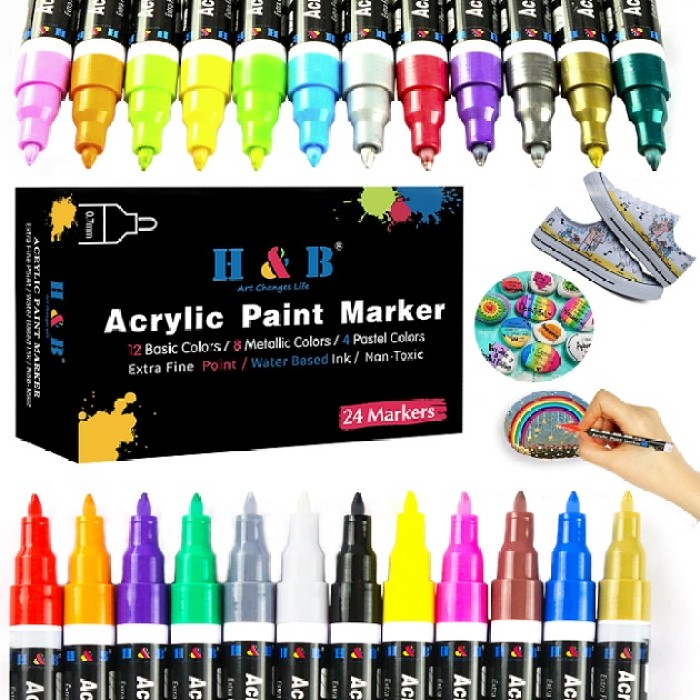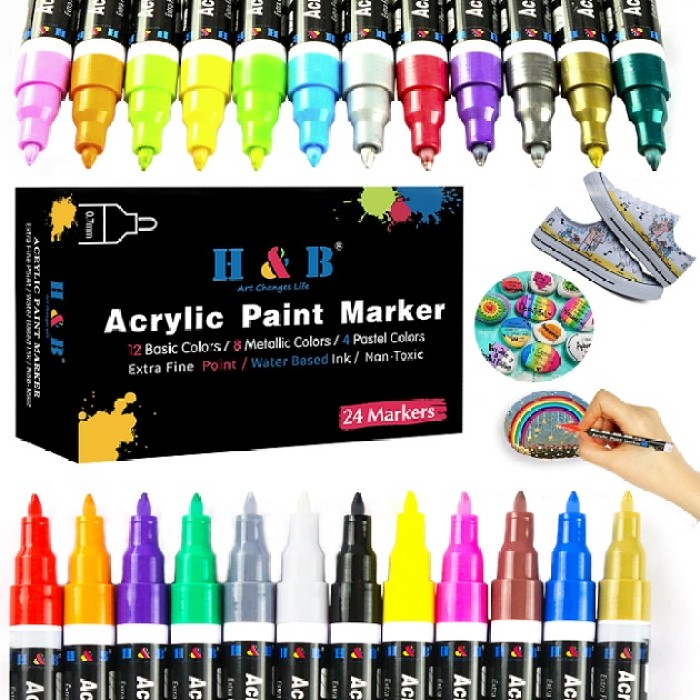 H & B 24 acrylic paint markers acrylic markers
H & B 24 acrylic paint markers is your best choice for drawing, with good reviews.
Brief introduction of H & B 24 acrylic paint markers
H & B 24 acrylic paint markers include-each set contains 24 colors of acrylic marker pens, which are used to refine and fill large areas, and the pens are durable. H & B 24 acrylic paint markers are great ideas for Christmas gifts. They are the first choice acrylic paint markers for kids, allowing them to express their imagination. Add color to your life and create decorative products for birthdays, Easter, Christmas, Valentine's Day, Thanksgiving or special holidays.
Multi-purpose-enjoy creating art projects on various surfaces, such as petroglyphs, ceramic and cup paintings, wood, fabric, stone, metal, plastic, canvas, Christmas decorations, Halloween pumpkin paintings, custom cups, and more Smooth and porous surface.
The characteristics of acrylic markers-quick-drying, non-toxic, no peculiar smell; water-based and opaque ink; permanent appearance of waterproof and sunscreen when dry, but easy to clean when still wet.
High-quality paint pens—Each paint pen is filled with ink and can handle many projects. It can be easily applied or mixed in multiple layers without leaving stains. Vivid and smooth writing permanent paint; durable nylon tip; transparent pen body, used to check the uniformity and volume of the paint color.
Beautiful variety of colors and the perfect gift for everyone - you can use it as a gift.
H & B 24 acrylic paint markers combination:
24 acrylic paint markers for kids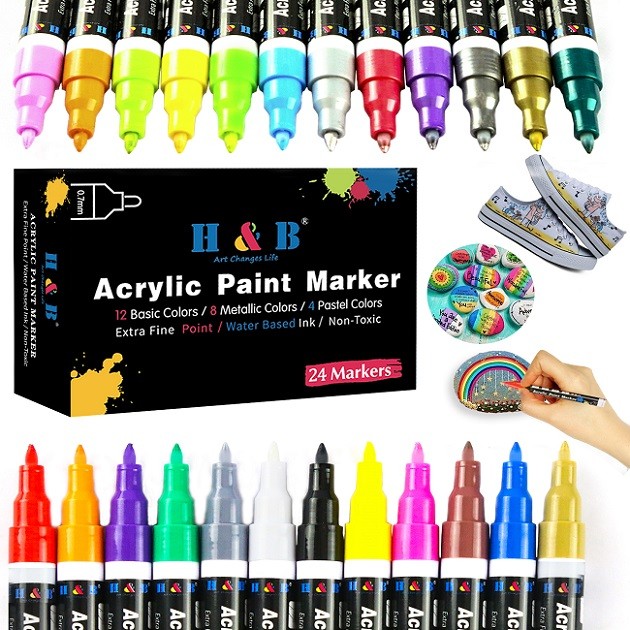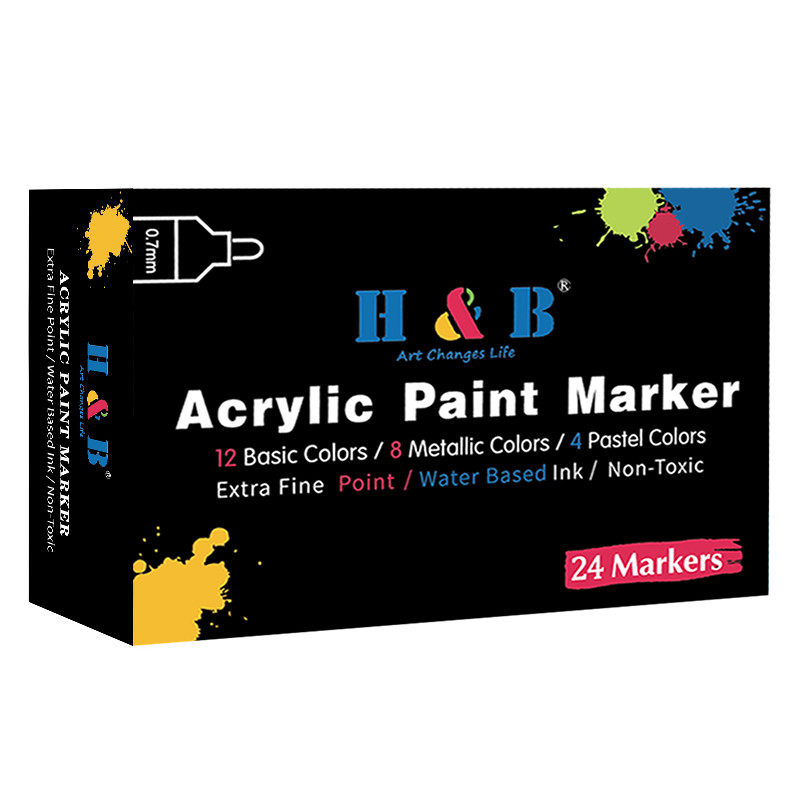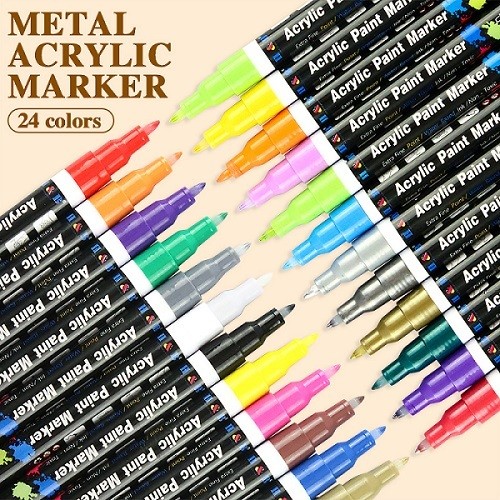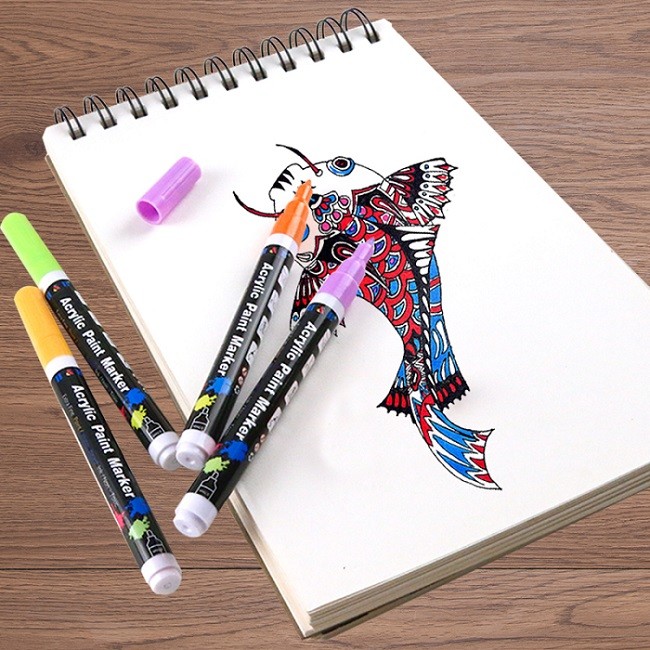 Please send your message to us
H&B has a perfect supply chain solution. While providing you with high-quality products and services, we also focus on your business and help you achieve long-term value goals. Please let us know how we can help.