One Of The OEM Suppliers Of International Professional Art Brands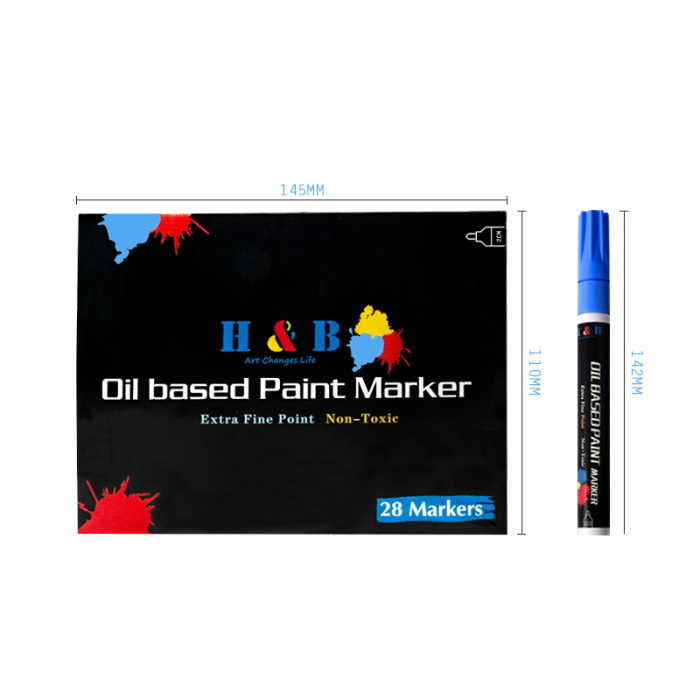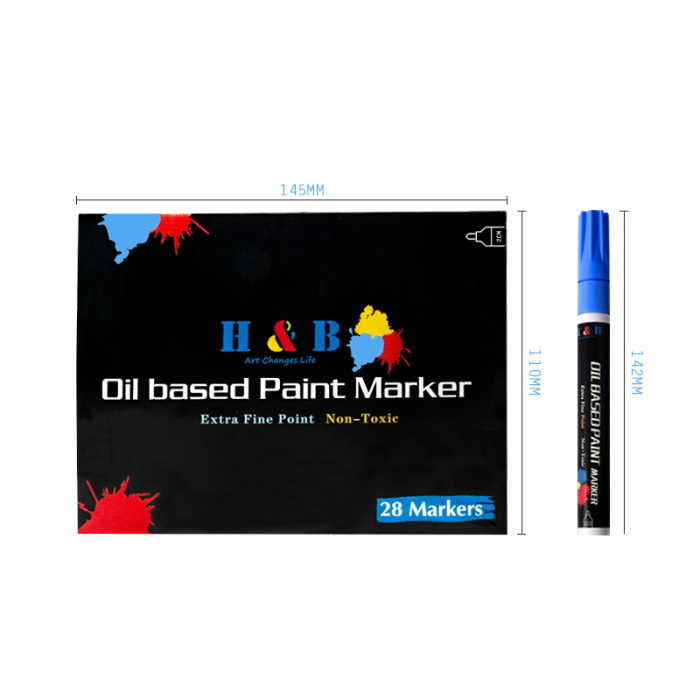 H&B 28 oil paint markers for kid alcohol markers for wholesale
H & B 28 oil paint markers is your good choice for painting, with many offers.
H&B 28 oil paint markers for kid alcohol markers for wholesale

Advantages
Vibrant and Blendable Colors: The markers are filled with high-quality, vibrant oil paint ink that delivers rich and intense colors. The alcohol-based ink allows for smooth and seamless blending, enabling young artists to create beautiful gradients, shading, and texture in their artwork. The vivid colors will bring their creations to life with vibrant hues
Brief description of
H & B 28 oil paint markers
Art is beautiful people in reality and real life things reflected in people's minds and through people's creativity, repeated ideas, constant discoveries, constant updates, and creation according to the needs of reality. During this period, it is especially important to draw inspiration from artists. They need to use a lot of art tools to create the products they create. H & B's paint pen is one of people's preferred tools.
Features: H & B 28 oil paint markers are suitable for beginners. It is not only waterproof but also sun-proof, easy to dry and does not fade. There are 28 colors for you to choose, the colors are bright, and the painting is very smooth.
H & B 28 oil paint markers
review
:
1.Xiao**:The product quality is very good!
Order quantity:200

2.Y**:Good stuff, good seller attitude, trustworthy merchant.
Order quantity:1

3.M**:Good product of super high quality!
Order quantity:1

H & B 28 oil paint markers
combination:
28 metallic oil paint markers

If you want to know more about our products or want to buy our products, please contact us. Contact information:You can enter your email address and relevant information to get in touch with us, or call 86-17316430244.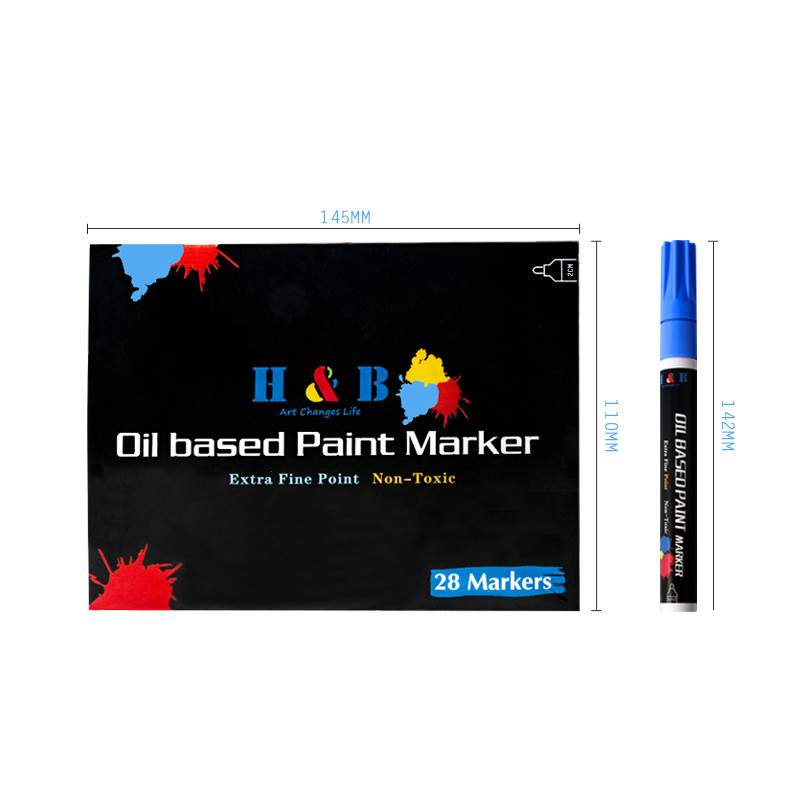 H&B 28 oil paint markers for kid alcohol markers for wholesale

Payment:

Paypal

MOQ:

2sets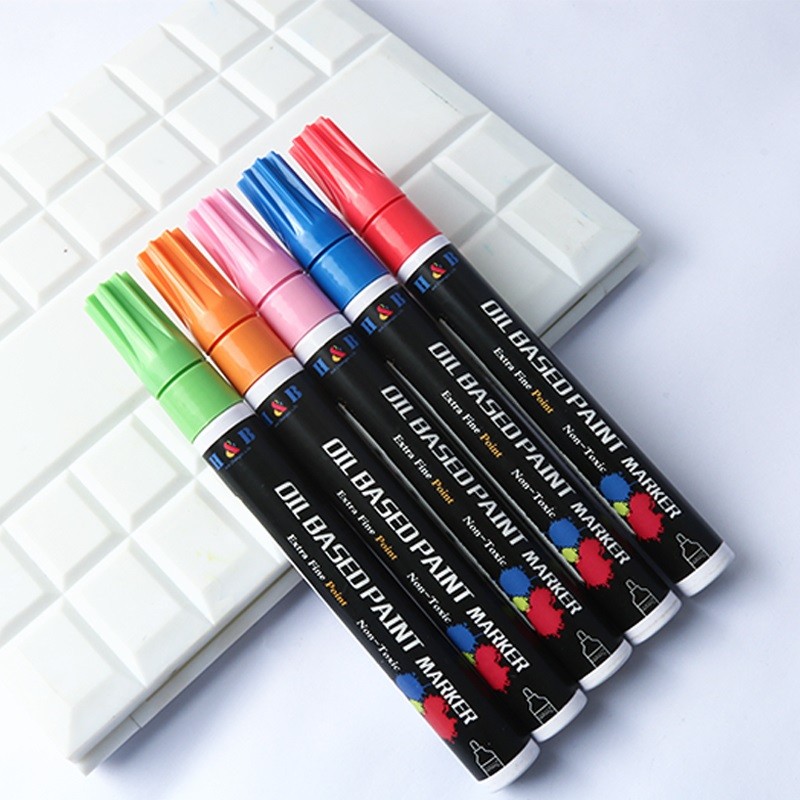 Precision and Control: The markers feature a fine tip that provides precision and control, allowing young artists to add details, lines, and accents to their artwork with ease. The consistent ink flow ensures smooth lines and even coverage, making these markers suitable for both coloring and outlining.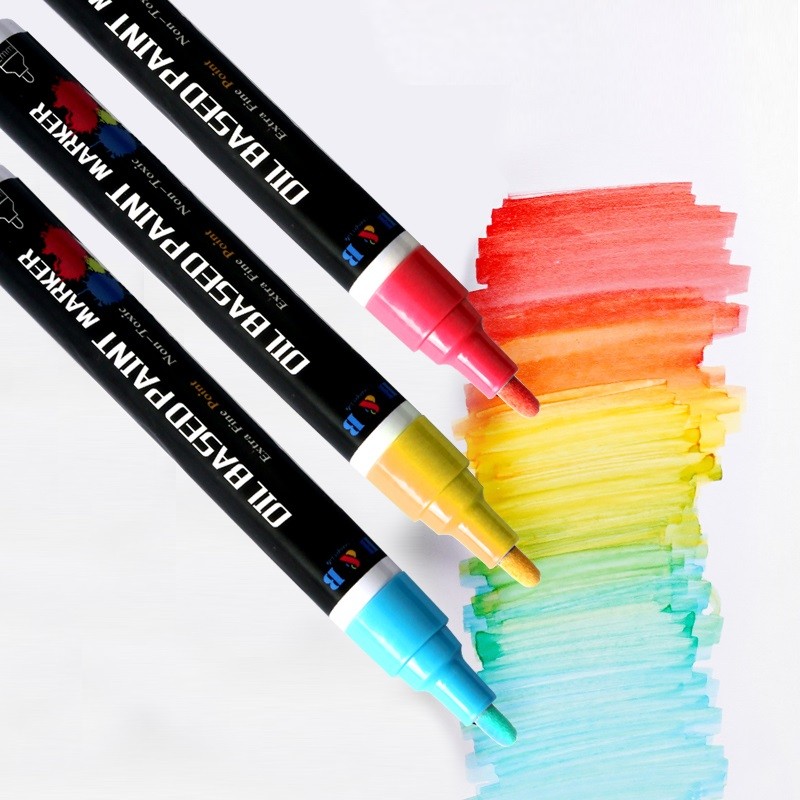 Quick Drying and Permanent: The alcohol-based ink in these markers dries quickly, reducing the risk of smudging and allowing young artists to work efficiently. Once dry, the ink becomes permanent, ensuring the longevity of their artwork. The markers are also resistant to water and light, providing lasting results.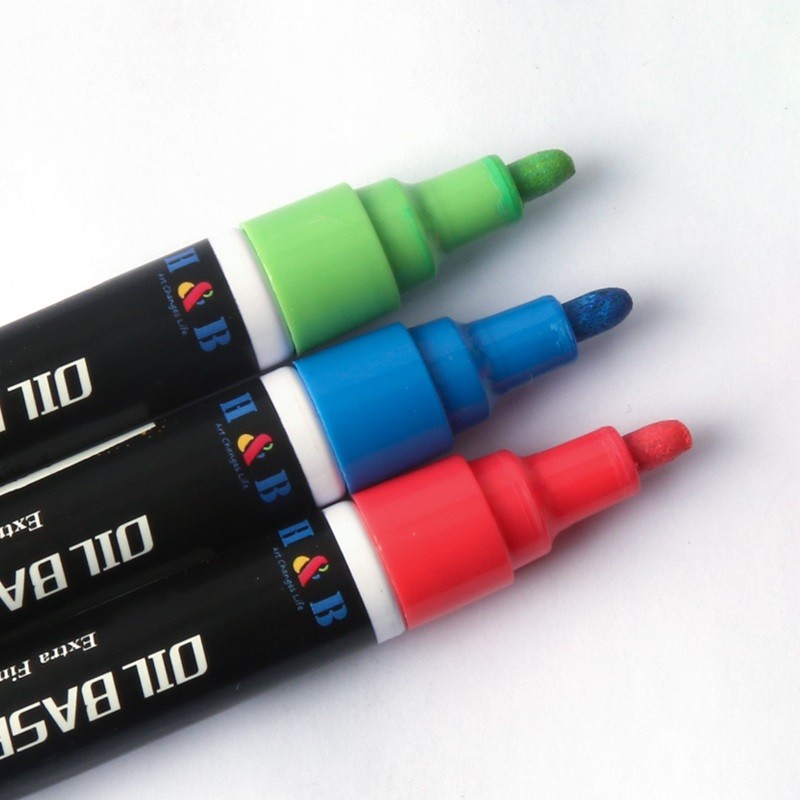 Child-Safe and Non-Toxic: The H&B 28 Oil Paint Markers for Kids are made with non-toxic materials, ensuring their safety during use. Parents and educators can have peace of mind knowing that these markers are suitable for young artists and comply with safety standards.

Please send your message to us
H&B has a perfect supply chain solution. While providing you with high-quality products and services, we also focus on your business and help you achieve long-term value goals. Please let us know how we can help.