H & B 56 professional solid watercolor paint set Mexico watercolor paintings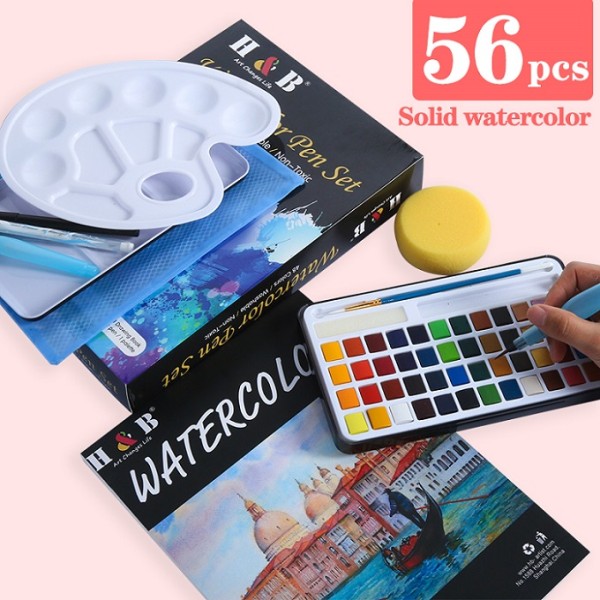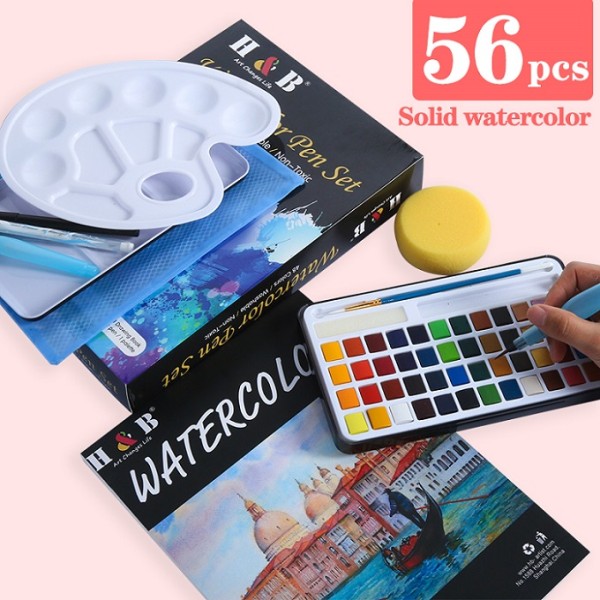 Brief description of
H & B 56 professional solid watercolor paint set
Features of H & B 56 professional solid watercolor paint set are:
Solid watercolor: The color is bright and bright, the color block is not easy to crack, and the adhesion is strong. watercolor paintings
It has good color solubility, and it can be used with a tap pen dipped in water and used as a brush accessory.
Water fountain pen: With solid watercolor, it can be used when dipped in water. The pen has a delicate tip and a comfortable grip.
White highlight pen: used to brighten the main body and toning.
Mark hook line pen: used to portray details and strokes.
Storage bag: The suit is matched with a portable storage bag, and the painting tools are directly loaded, which is convenient for going out and sketching.
H & B 56 professional solid watercolor paint set Mexico
review
:
1.Q**:Shipment is fast. Overall it is good, continue to support!
Order quantity:8

2.Chu**:The goods are great, the logistics are strong, and the service is very satisfactory
Order quantity:20

3.Tong**:Great goods, very good service, thank you.
Order quantity:10

H & B 56 professional solid watercolor paint set combination:
48-color solid watercolor
2 fountain pens
1 A4 watercolor book
1 double-headed marker
1 highlight pen
1 storage bag
1 sponge
1 palette
If you want to know more about our products or want to buy our products, please contact us. Contact information:You can enter your email address and relevant information to get in touch with us, or call 86-17316430244.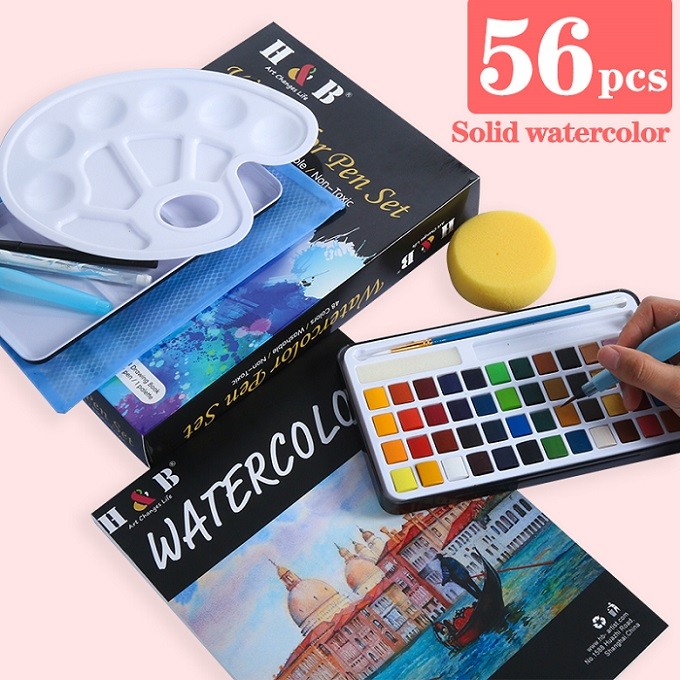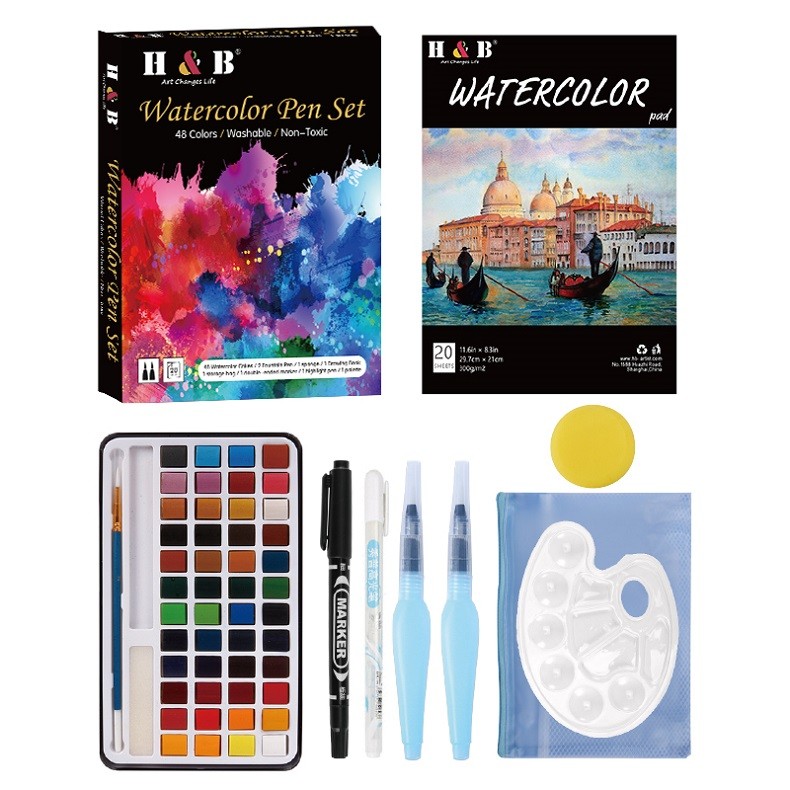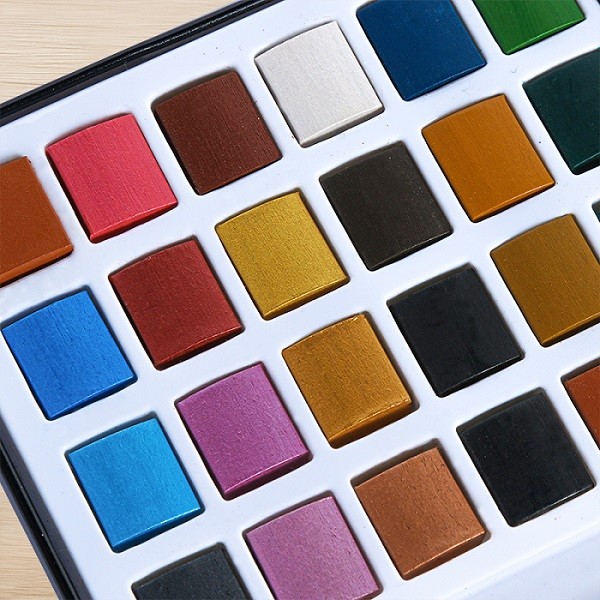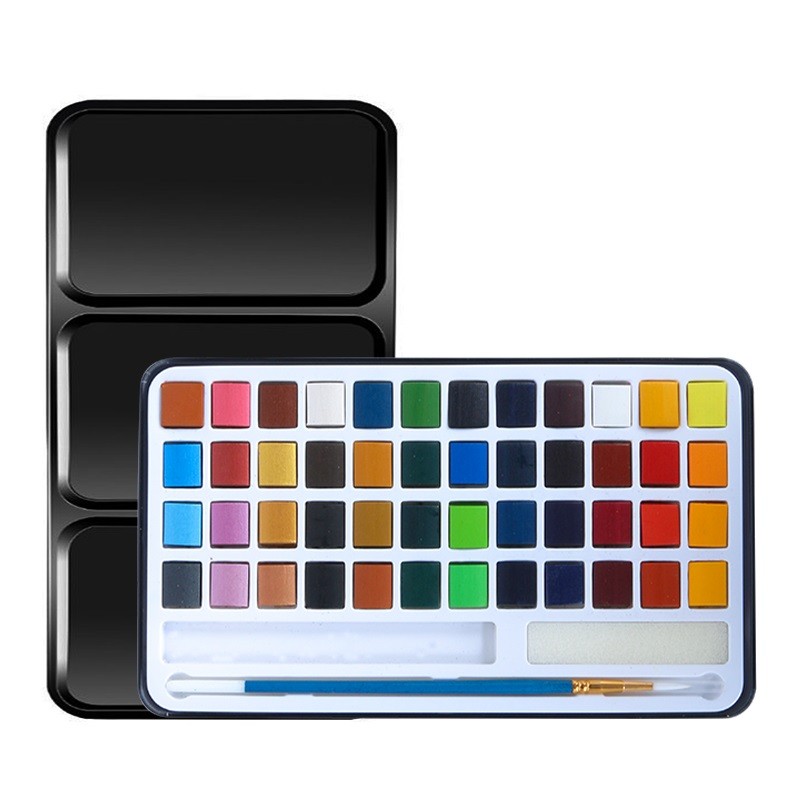 OEM Custom Service

H&B is a leader in the industry. Whether you are doing OEM customization or acting as an agent, you can get tangible benefits.
High-quality products and punctual delivery
The amount of one-to-one customer service support provided
Provide customized sample service
Complete product certificate.
Convenient logistics and distribution.
New product development and update are fast.
Payment method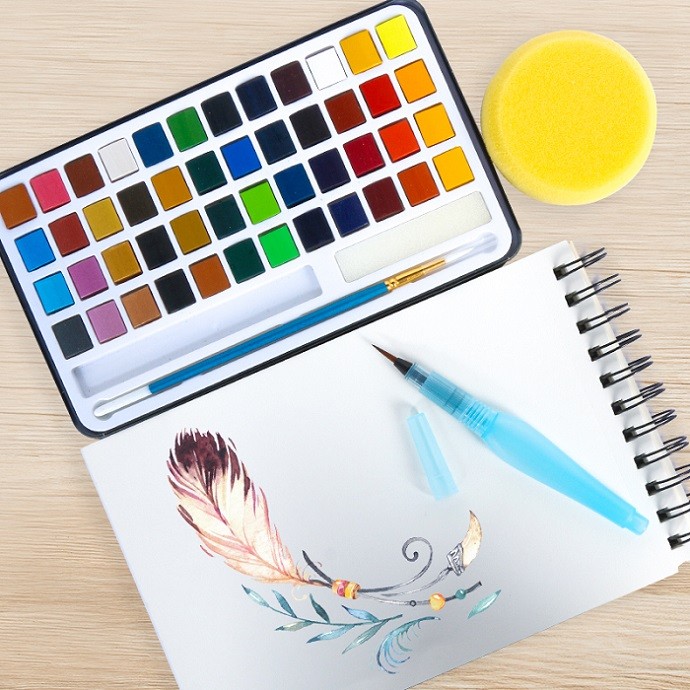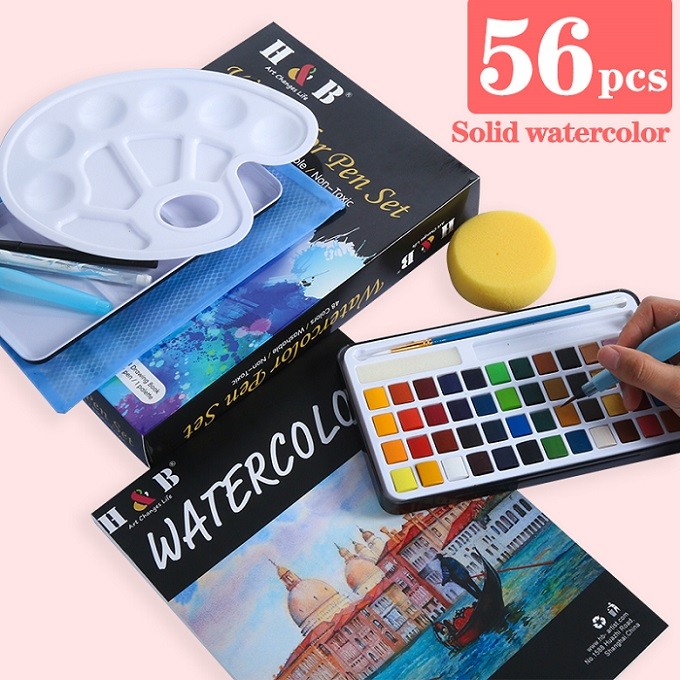 Join H&B agent

H & B always believes that high quality products require a strong sales network. Therefore, we have been looking for agents from all over the world to join our family.
As our agent, you can enjoy the following support:

Authorization
Spot
Regional protection
Drop shipping
Technical consultation
Popularity
Free product description and pictures without logo.
New product update speed
Own overseas warehouse
Product diversification
Please send your message to us
Exhibition News

The exhibition was a great success, with many visitors expressing admiration for the skill and talent demonstrated by the artists. It was a reminder of the enduring appeal of pencil drawing, and its ability to capture the imagination and emotions of viewers.