One Of The OEM Suppliers Of International Professional Art Brands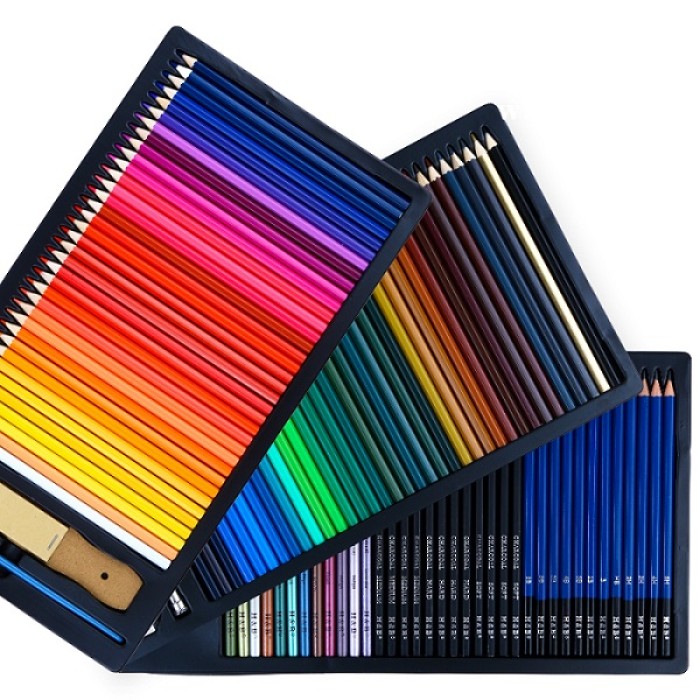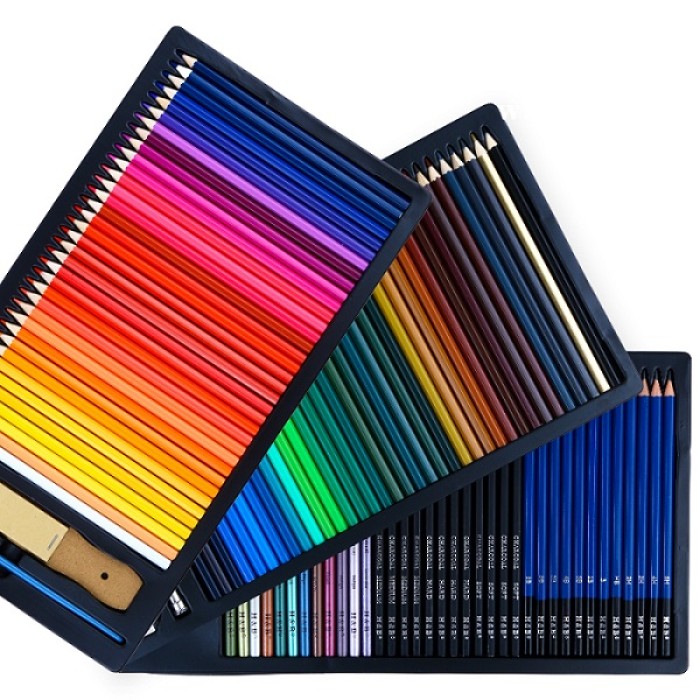 H&B 120pcs water soluble best colored pencils set for kid color pencil art
120pcs water soluble colored pencils is your good choice for painting, with many promo codes.
H&B 120pcs water soluble best colored pencils set for kid color pencil art

Advantages
Wide Color Selection: Our set includes 120 water-soluble colored pencils, providing a vast array of colors for kids to explore and unleash their creativity. From vibrant reds and blues to soothing greens and purples, there's a color for every artistic project.
Brief description of 120pcs water soluble colored pencils
Exquisite packaging: 3-layer handmade box packaging makes the product look more delicate and can be used as a gift to friends.
Water-soluble colored pencils: After you draw with 120pcs water soluble best colored pencils, you will have a rich color effect after coloring with water and a brush. The colors can also be mixed to produce a watercolor-like effect, which is more difficult to draw. "Easier to master.
Strong professionalism: This water-soluble color lead meets your professional needs for color lead, whether it is material or artistic, it is very good. colored pencil drawing.
120pcs water soluble colored pencils combination:
72 color watercolor pencil set,
12 charcoal pencils (4 soft/4 medium/4 hard),
12-color metallic lead,
12 sketches
,
Pencil (2H/3H/4H/5H/HB/B/2B/3B/4B/5B/6B/8B)
,
1 6B graphite pencil,
1 metal utility knife,
1 soft eraser,
1 double-ended pencil extender,
3 solid paper pens,
1 white eraser, 1 diamond board, 1 double-headed metal sharpener, 1 brush, 1 single-hole plastic pencil sharpener, 1 A4 watercolor book.
Contact: You can enter your email address and relevant information to get in touch with us.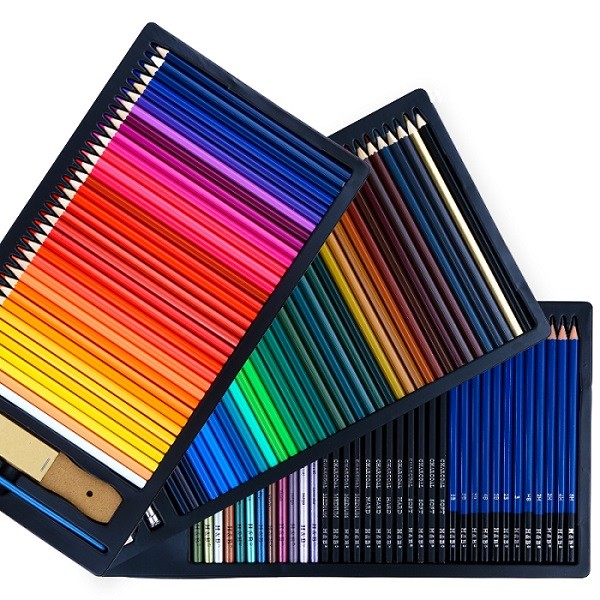 H&B 120pcs water soluble best colored pencils set for kid color pencil art

Payment:

Paypal

MOQ:

2sets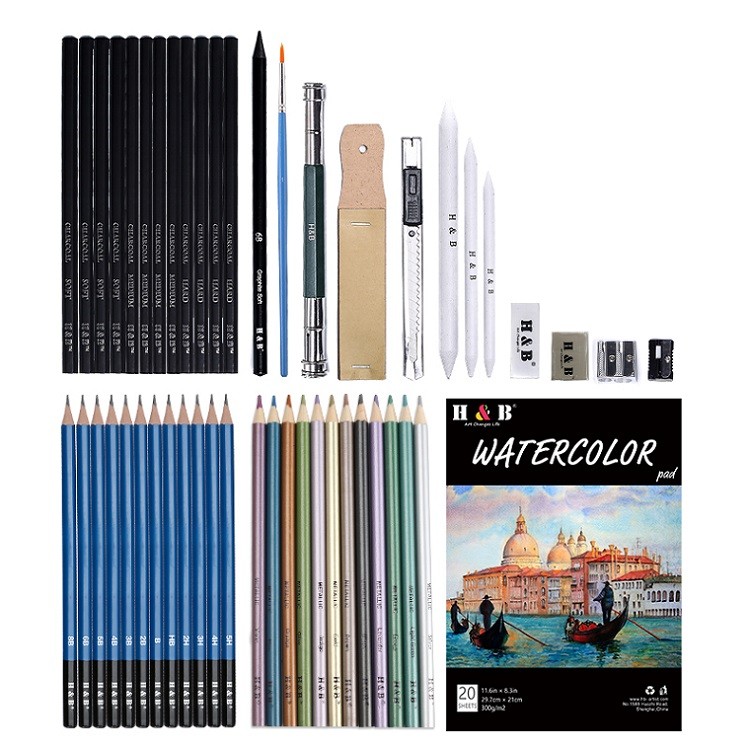 Water-Soluble Function:
These colored pencils are water-soluble, which means kids can easily blend and create stunning watercolor effects with a brush and water. This feature allows young artists to experiment with different techniques and achieve beautiful, translucent washes of color.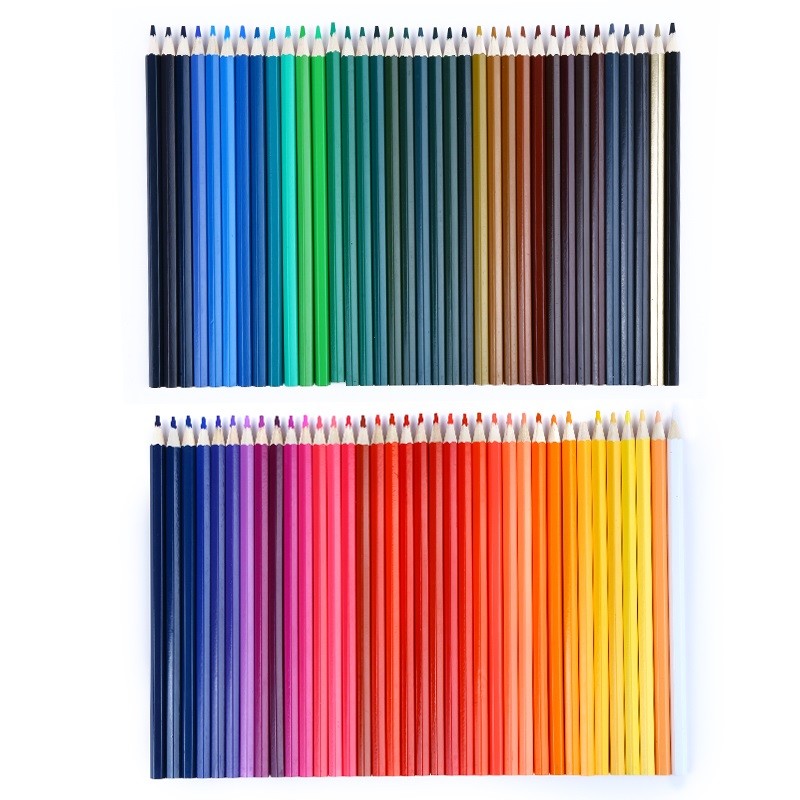 Smooth and Pigmented:
Our colored pencils are crafted with high-quality pigments, ensuring vibrant and consistent color application. The lead is smooth and easy to blend, allowing kids to create seamless transitions and achieve desired effects effortlessly.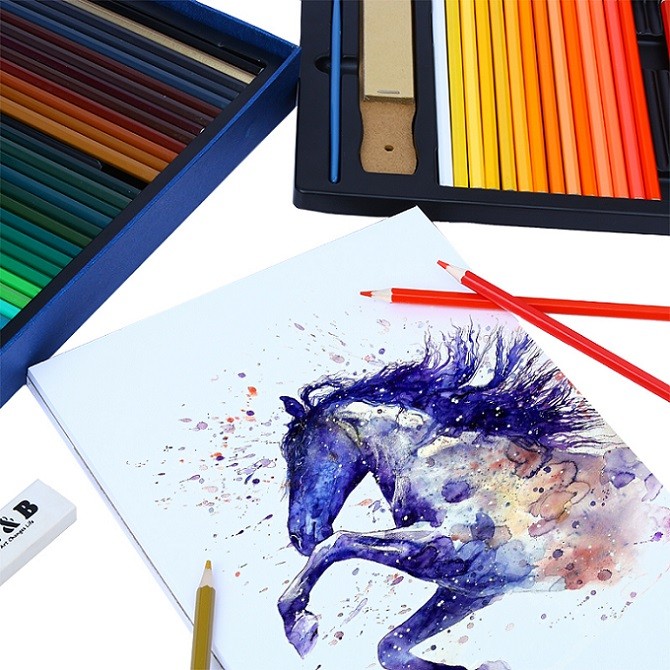 Safe and Non-Toxic:
The safety of young artists is our top priority. Our colored pencils are made from non-toxic materials, ensuring they are safe for kids to use. Parents can have peace of mind knowing that their children can enjoy the artistic experience without any harmful substances.

Please send your message to us
H&B has a perfect supply chain solution. While providing you with high-quality products and services, we also focus on your business and help you achieve long-term value goals. Please let us know how we can help.