One Of The OEM Suppliers Of International Professional Art Brands
Home
/
All
/
Colored Pencils
/
H&B 180pcs best oil based colored pencil art for kid colored pencil drawing for wholesale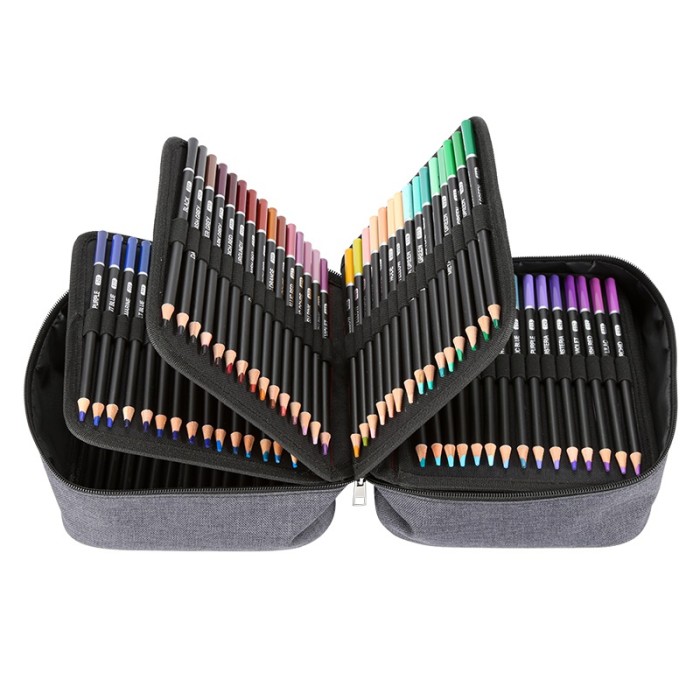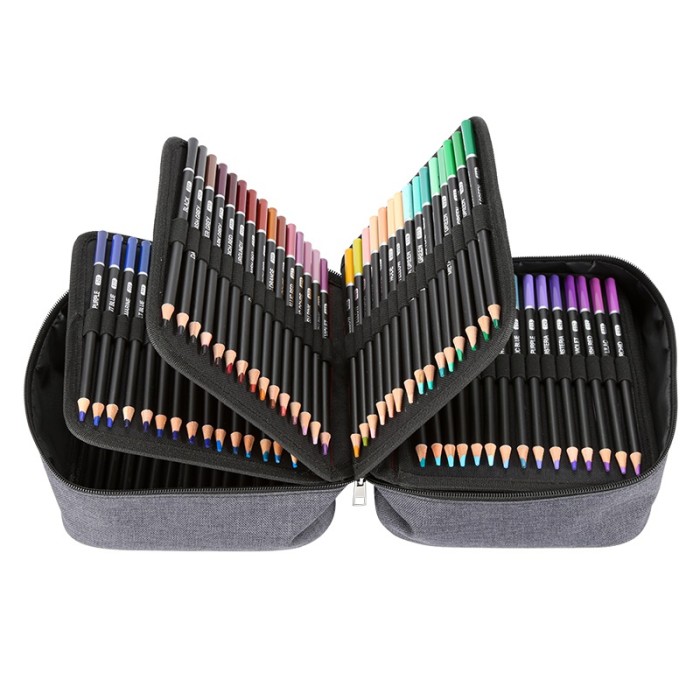 H&B 180pcs best oil based colored pencil art for kid colored pencil drawing for wholesale
180pcs best oil based colored pencils is your good choice for painting, with many discounts.
H&B 180pcs best oil based colored pencil art for kid colored pencil drawing for wholesale

Advantages
Smooth and Blendable: Our oil-based colored pencils are known for their smooth and creamy texture, making them easy to apply and blend. Young artists can achieve seamless color transitions and create beautiful gradients with ease.
Brief description of 180pcs best oil based colored pencils
180pcs best oil based colored pencils set is a new product on the market. Currently, sales and praise are in the top few of the list. It is not only suitable for beginners, but also suitable for professionals. The advantage of 180pcs best oil based colored pencils set compared to most colored pencils is that it is made of raw wood materials, you can hold it comfortably when you use it, the texture is fine, and the core is not easy to break. In addition, this product uses high-quality lead core, 4.0 lead core combined with modern advanced technology, making the color more gorgeous, the color overlapping is natural, and the color of the painting can be displayed throughout the year. If you need to start with color lead, this product will be your favorite drawing tool. In addition, our Black Friday 2021 promotions are also in preparation.If you need it, please leave your email to contact us.

Best oil color pencil review:
1.Q**:Shipment is fast, continue to support!
Contact: You can enter your email address and relevant information to get in touch with us.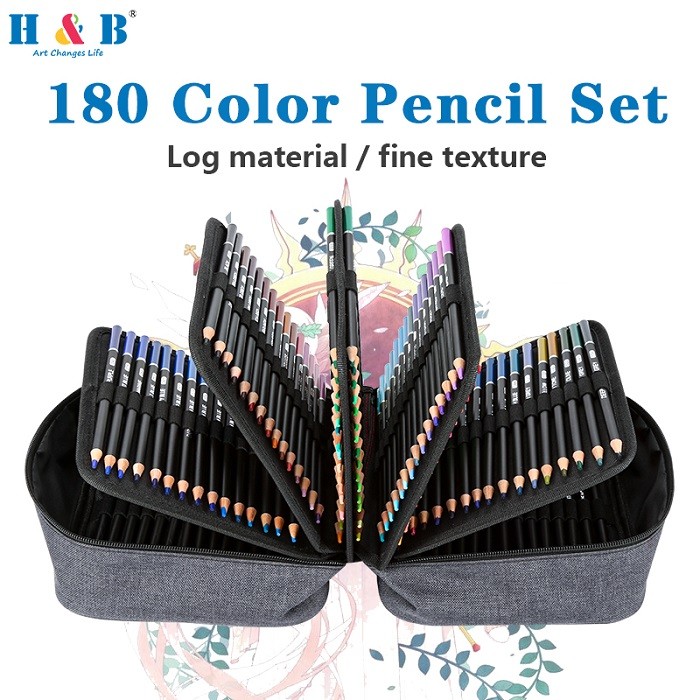 H&B 180pcs best oil based colored pencil art for kid colored pencil drawing for wholesale

Payment:

Paypal

MOQ:

2sets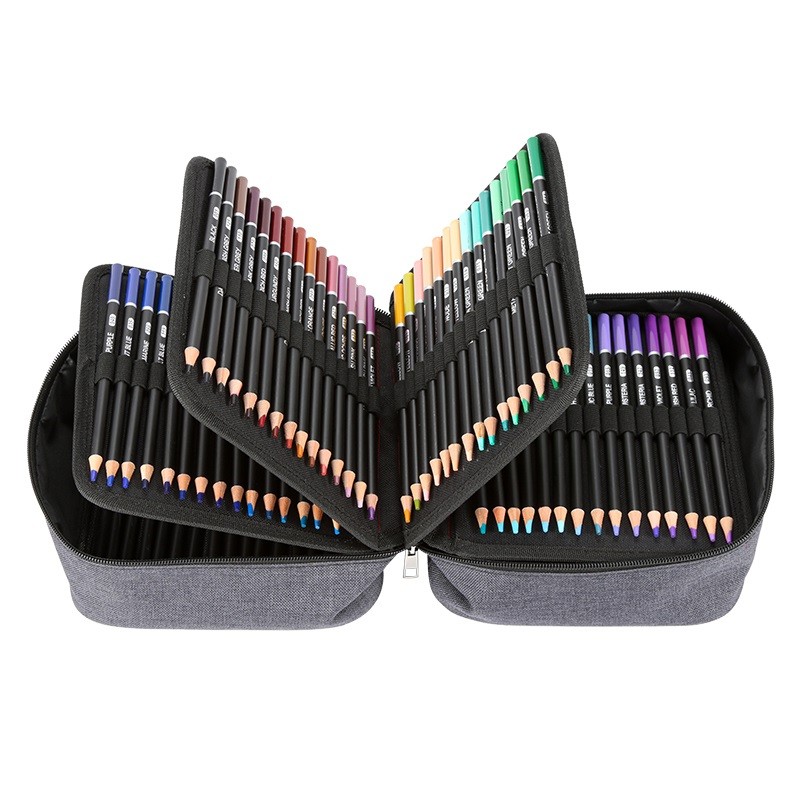 Break-Resistant Leads:
The leads of our colored pencils are designed to be durable and break-resistant, making them ideal for young artists who may apply more pressure while drawing. This ensures that the pencils last longer and can withstand the demands of energetic creativity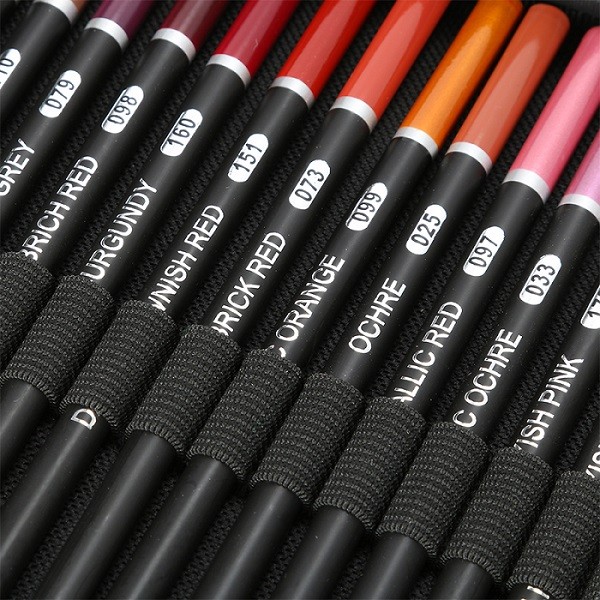 Non-Toxic and Safe:
The safety of young artists is our top priority. Our colored pencils are made from non-toxic materials, ensuring they are safe for children to use. Parents and educators can have peace of mind knowing that the pencils are safe for young artists.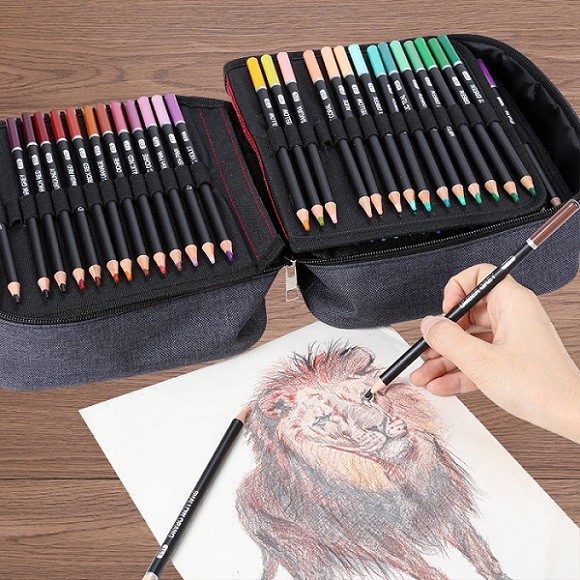 Portable and Convenient:
The set comes in a sturdy and compact packaging, making it easy to carry and store. Whether it's for classroom use, outdoor sketching, or traveling, young artists can bring their creativity wherever they go.

Please send your message to us
H&B has a perfect supply chain solution. While providing you with high-quality products and services, we also focus on your business and help you achieve long-term value goals. Please let us know how we can help.