One Of The OEM Suppliers Of International Professional Art Brands
Home
/
All
/
Sketch Pencil
/
H&B 40Pcs sketching drawing and pencil set for kid pencil drawing for wholesale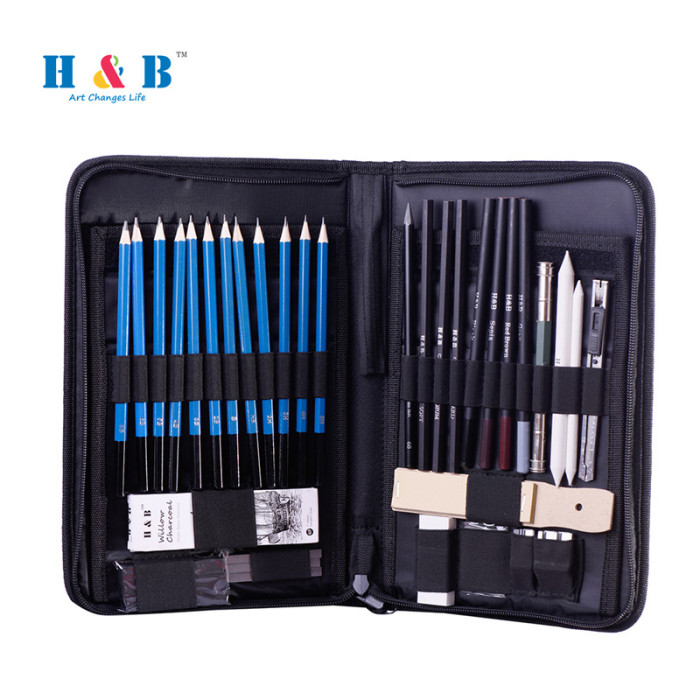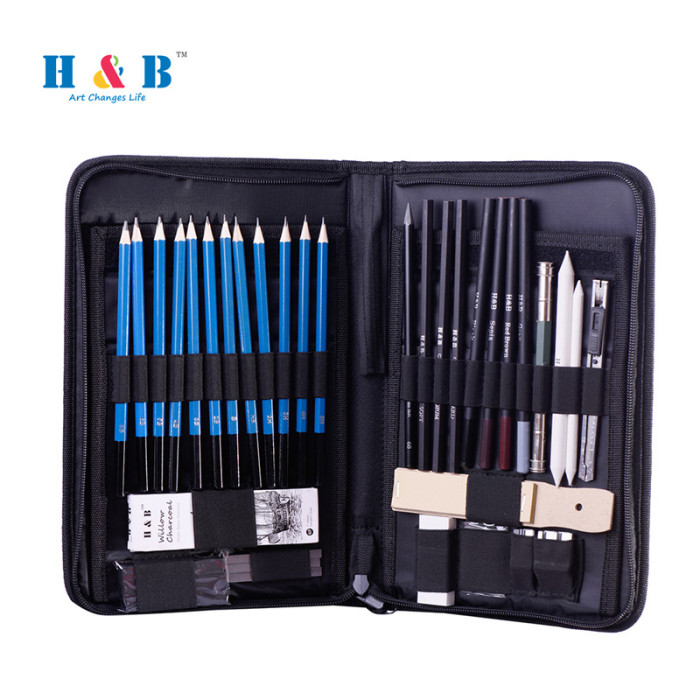 H&B 40Pcs sketching drawing and pencil set for kid pencil drawing for wholesale
Drawing Pencils Sketch Art Set-40PCS Drawing and sketch set Includes 18 Sketching graphite Pencils,graphite and charcoal pencil
H&B 40Pcs sketching drawing and pencil set for kid pencil drawing for wholesale

Advantages
Ideal for Artists of All Levels: Whether you're a beginner venturing into charcoal drawing or an experienced artist looking for a portable sketching option, the H&B 12PCS Small Tin Sketch Charcoal Drawing Art Set is suitable for artists of all levels. It provides a convenient and comprehensive set of tools that can be used for sketching, shading, or adding dramatic effects to your artwork.
40pcs drawing and sketching charcoal pencil painting art set
Durable and High-Quality Materials: Each charcoal pencil in this set is crafted with highquality materials, ensuring smooth and consistent lines. The pencils are break-resistant, allowing for precise and controlled drawing. The included sharpener ensures that you can maintain a sharp point for detailed work, while the eraser helps you correct any mistakes effortlessly.

1pc double metal pencil sharpener
1pc plastic pencil sharpener
12pc Sketching pencil : 8B,6B,5B,4B,3B,2B,B,HB,2H,3H,4H,5H
1pc woodless pencil :6B
3pc Charcoal pencil : soft, medium, hard
1pc metal cutter knife
1pc double tip pencil lengthens
3pc paper stump
1pc rubber eraser
1pc kneaded eraser
3pc charcoal stick
3pc graphite stick
1pc sandpaper block
4pc pastel color pencil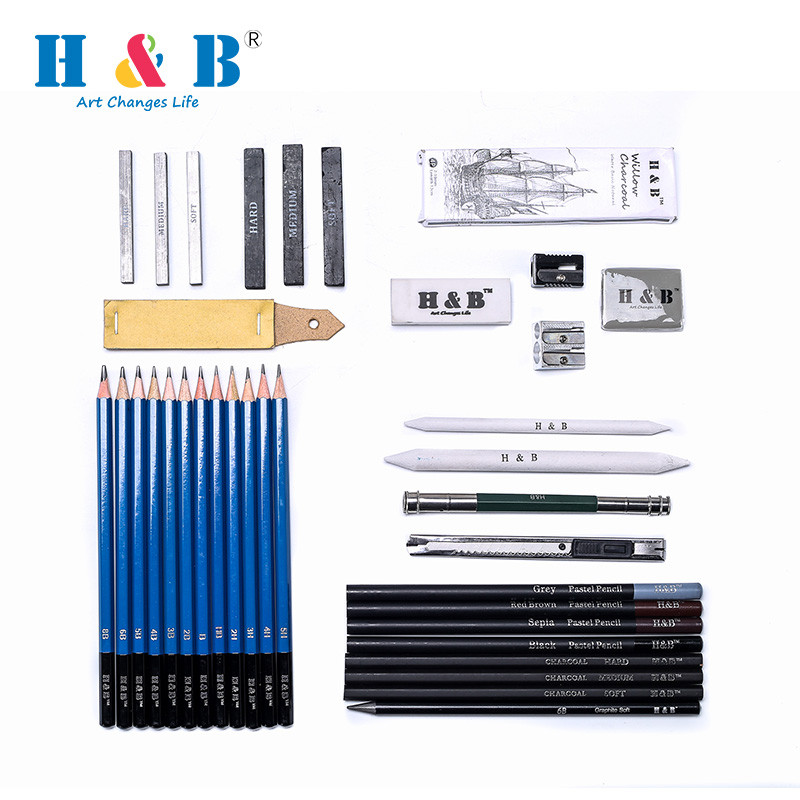 H&B 40Pcs sketching drawing and pencil set for kid pencil drawing for wholesale

Payment:

Paypal

MOQ:

2sets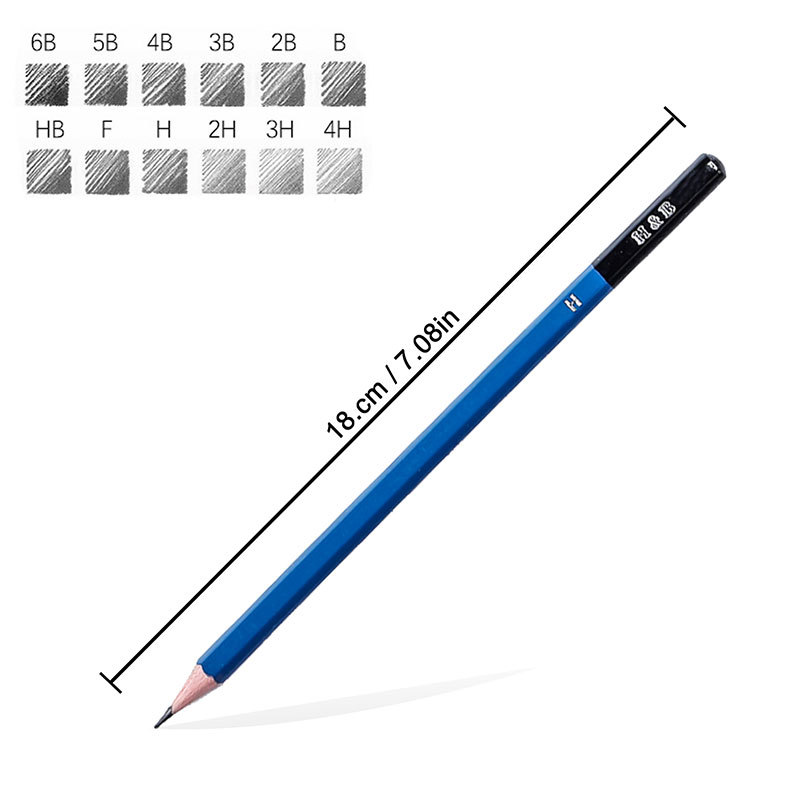 12 kinds of gray

H-hard hardness The larger the H number, the harder and lighter the color B-black The more the B number, the softer and darker the pencil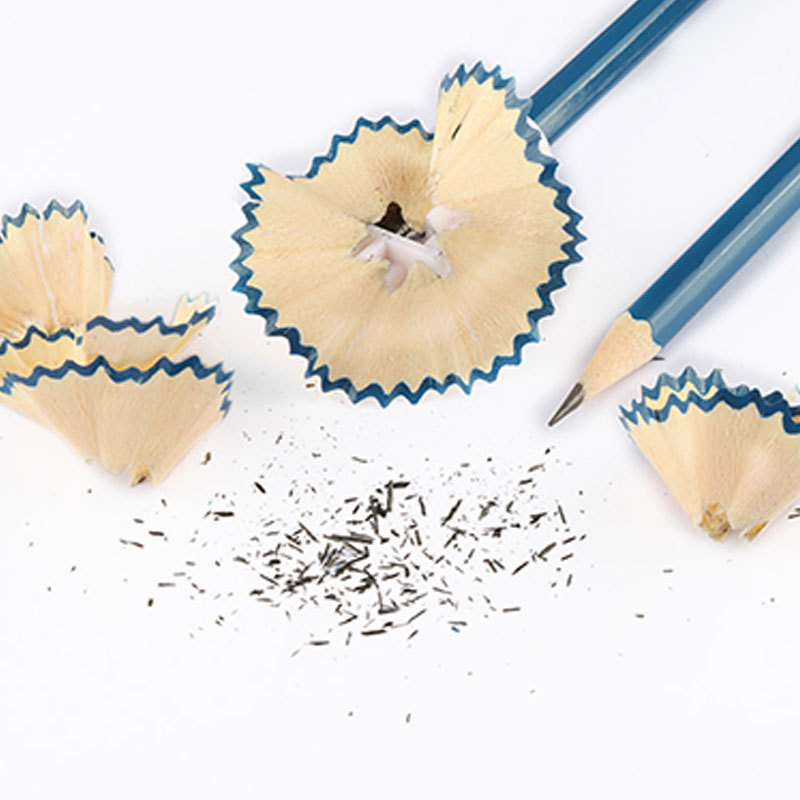 Easy-cut wood

High-quality graphite is bonded with special easy-to-roll processed wood, easy to roll and cut, to prevent core breakage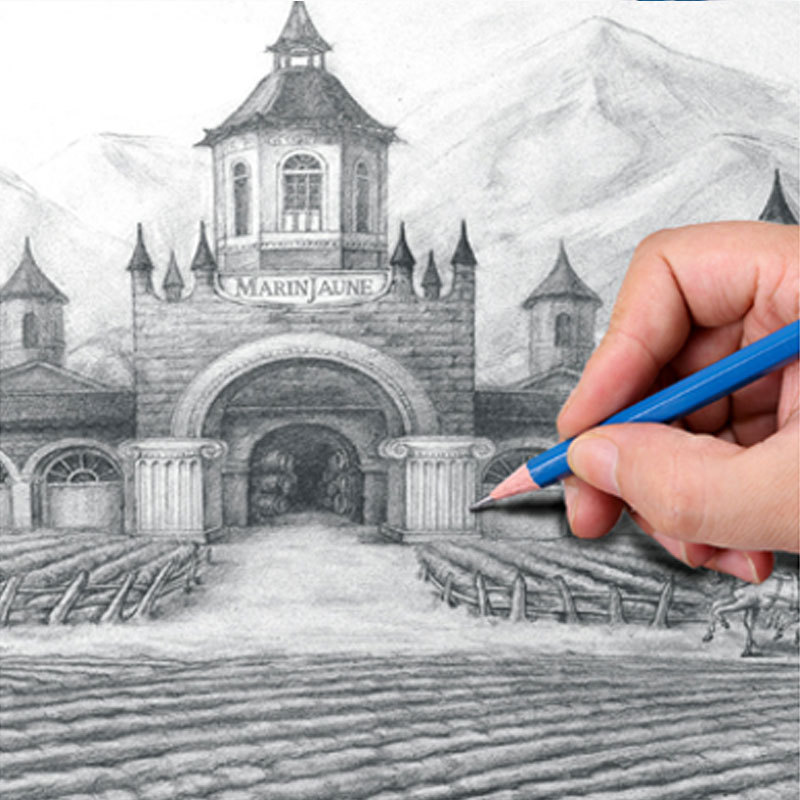 Born for profession

Anti-breaking, easy to cut, easy to wipe, easy to modify
Please send your message to us
H&B has a perfect supply chain solution. While providing you with high-quality products and services, we also focus on your business and help you achieve long-term value goals. Please let us know how we can help.