One Of The OEM Suppliers Of International Professional Art Brands
Home
/
All
/
Sketch Pencil
/
H&B China 48Pcs support sketch drawing lead set OEM custom drawing pencil set for kid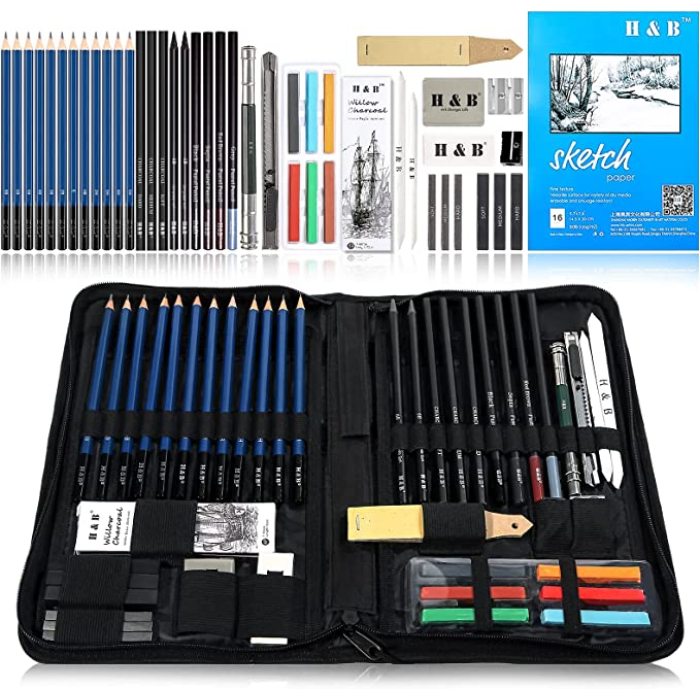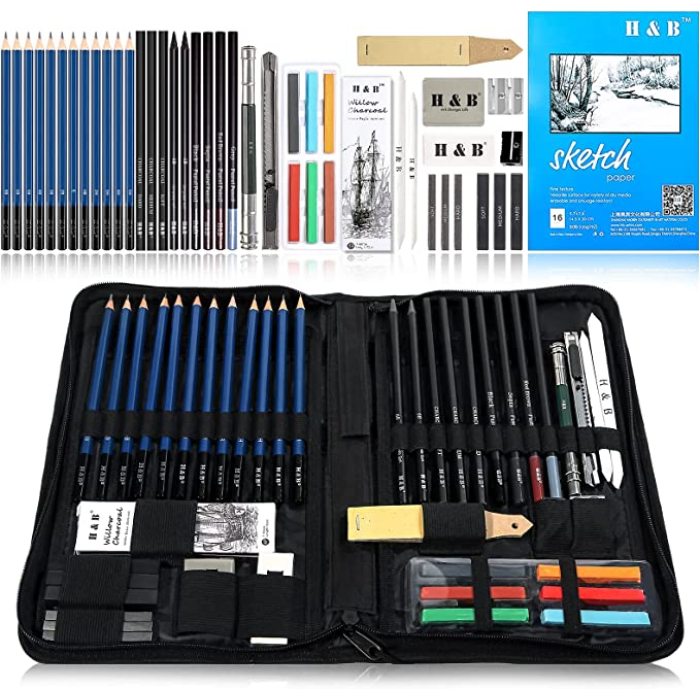 H&B China 48Pcs support sketch drawing lead set OEM custom drawing pencil set for kid
China H&B 48 pieces art special sketch pencil set professional OEM customization
About this professional artist kit:
Complete Sketch Drawing Set: The sketch pencil set comes with 48 pieces of art accessories, which contains 1 sketch pad, 2 pencil sharpeners, 12 sketches, pens 3 pens 1 pencil extender, 3 erasers and many Other Accessories colored pencil drawings
Pencils, Erasers, Sketch Pads: Equip yourself with sketching pencils in various sizes (2h / 3h / 4h / 5h / Hb / b / 2b / 3b / 4b / 5b / 6b / 8b ) for detailed drawings. Art pencils for drawing and coloring allow you to develop technical skills. For kids art supplies and adults.
48sketch pencil set parameters: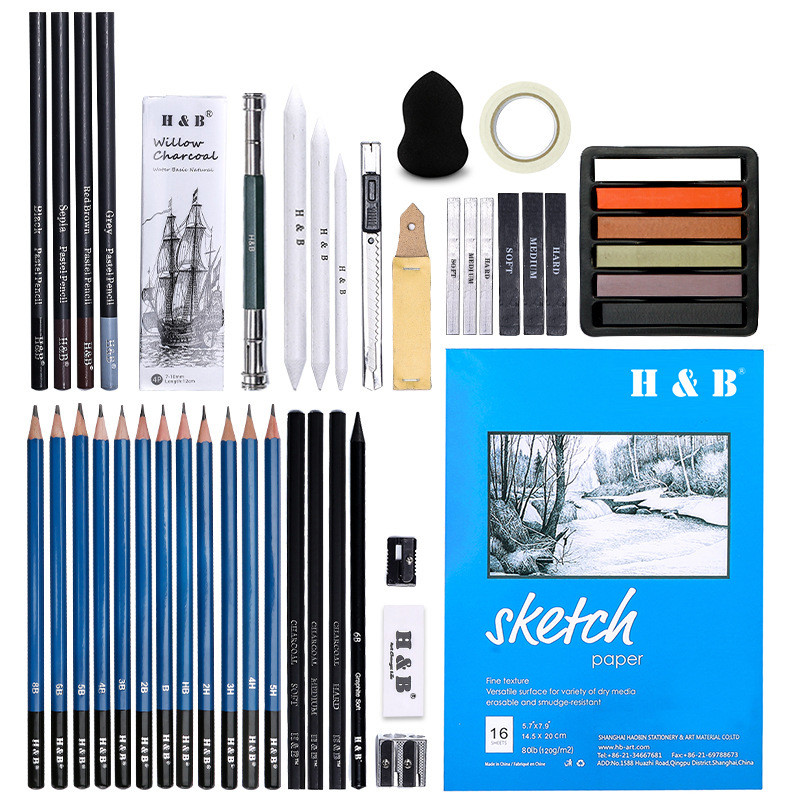 | | |
| --- | --- |
| brand: | H&B |
| model: | HB-TZ48 |
| category: | art set |
| ink color: | ink color Black |
| Material: | graphite, charcoal |
| point type: | Moderate |
| Safety: | non-toxic |
| number of units: | 1 coun |
| Included components: | storage box |
| figure: | Rectangle |
| OEM production: | accept |
| Package Size: | 29.4 x 19.6 x 4.4 cm;0.4g |
HIGH QUALITY PENCIL - Environmentally friendly and durable lead sketch pencils are made of raw materials such as natural logs, high-purity graphite and pressed charcoal cores. Precise pressing and blending technology for all types of pencils.
TRAVEL BOX: This drawing kit comes with a zippered pencil case to keep all your supplies separate. This art set is sure to please! Get your loved ones on the creative road by equipping them with their first full set of sketches.
THE PERFECT GIFT FOR EVERYONE - Whether you're an art lover, college student, drawing beginner, or a professional painter, the H&B Sketching Pencil Set has it all you need for drawing equipment.
Customer ratings by feature.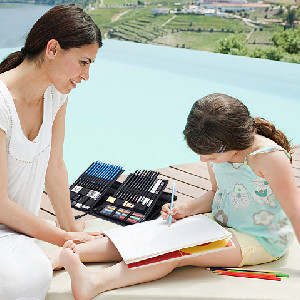 Ideal gift for everyone:

Nice packaging, easy to carry and high quality make H&B sketching pencil set an ideal gift, whether for adults or kids, for artists, beginners, amateurs, students, high school students, college students, teens, ETC.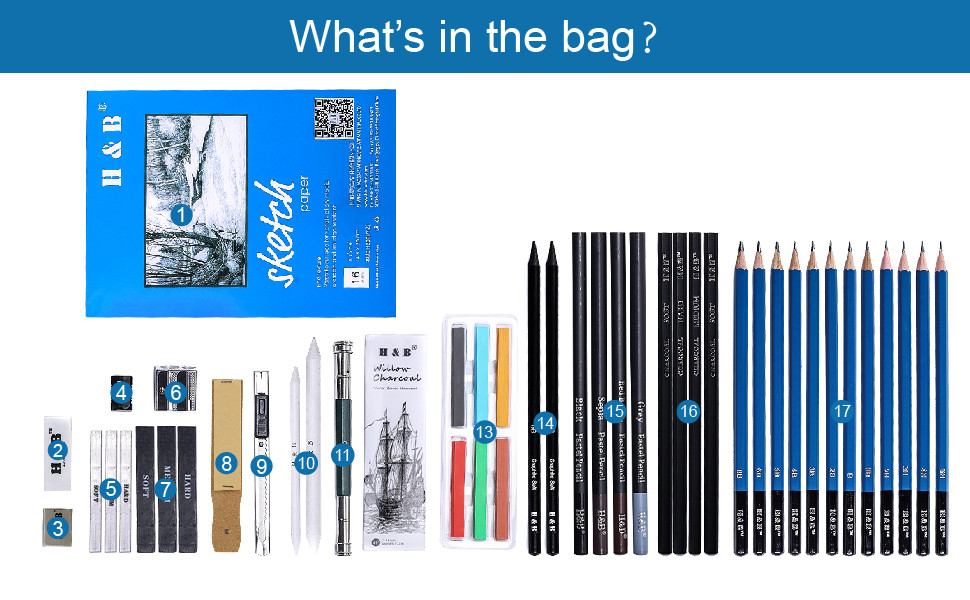 The H & B 48-Piece Drawing Sketch Pencil Kit Contains:
12 Sketching Pencils (2h / 3h / 4h / 5h / Hb / b / 2b / 3b / 4b / 5b / 6b / 8b )
2 graphite pencils (6b)
3 charcoal pencils (soft/medium/hard)
3 charcoal sticks (soft/medium/hard)
3 graphite rods
1 double-ended pencil extender
2 solid paper pens
2 erasers / 2 pencil sharpeners
6 crayons / 4 willow branches
4 chalk brushes
1 tool / 1 blister box
1 A5 drawing board / 1 sandpaper
H&B sketching pencil set is suitable for everyone, whether you are an art lover, a college student, a painting beginner or a professional painter, H&B sketching pencil set can meet your requirements for drawing equipment.
The exquisite packaging and complete accessories make it a perfect gift for your friends, artists, artists, beginners, students, children, adults, etc.
Pencil sketch set use scene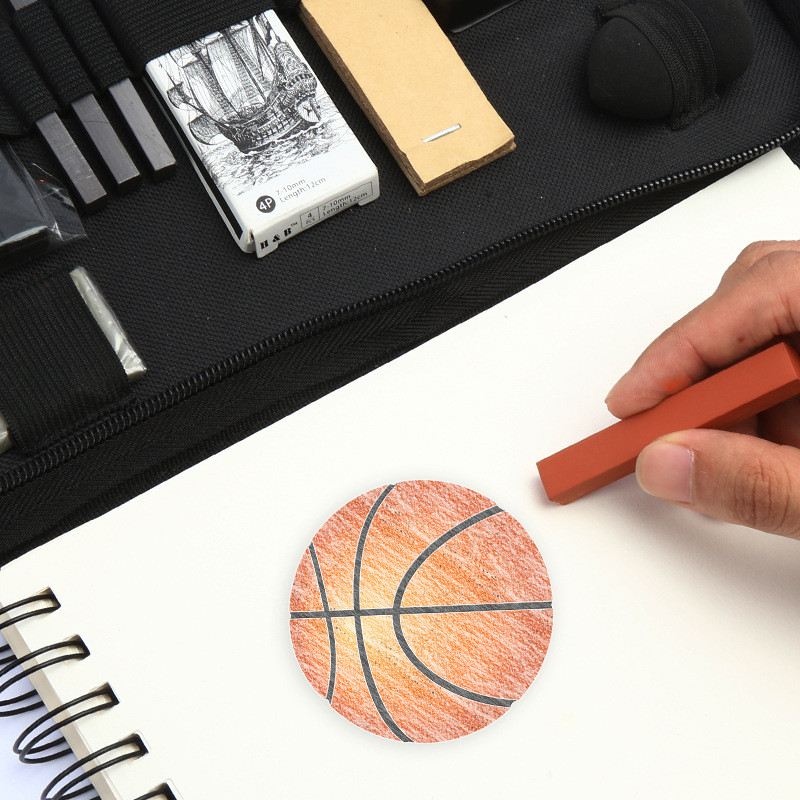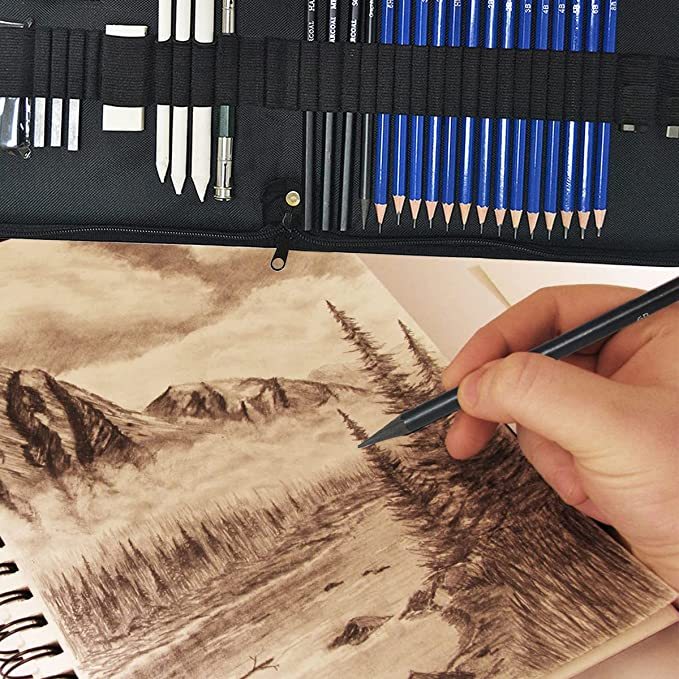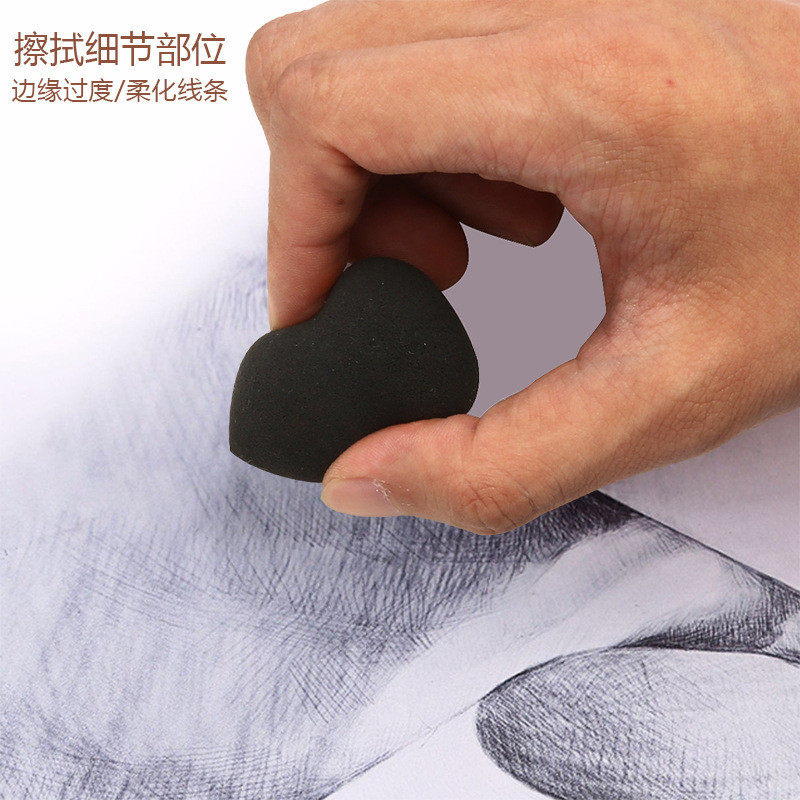 Please send your message to us
H&B has a perfect supply chain solution. While providing you with high-quality products and services, we also focus on your business and help you achieve long-term value goals. Please let us know how we can help.