One Of The OEM Suppliers Of International Professional Art Brands
Home
/
All
/
Sketch Pencil
/
H&B 28pcs Professional sketch pencil art set for drawing colored pencil drawings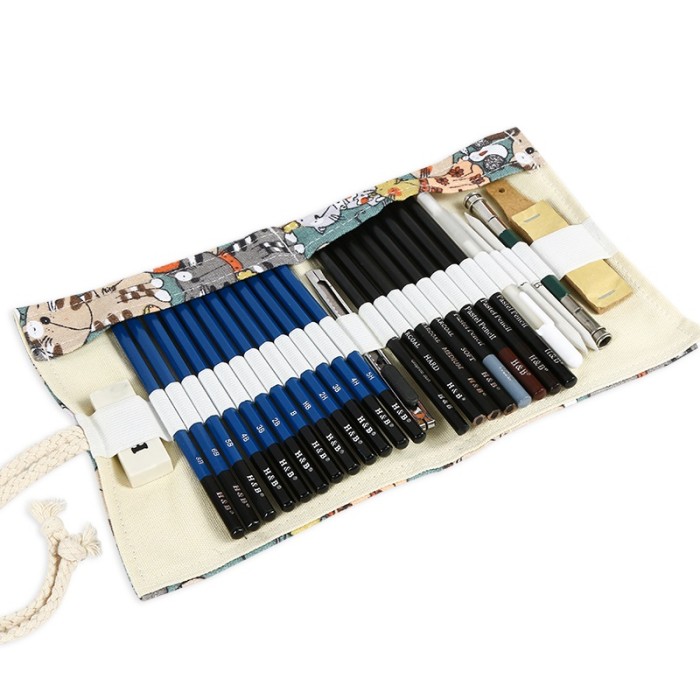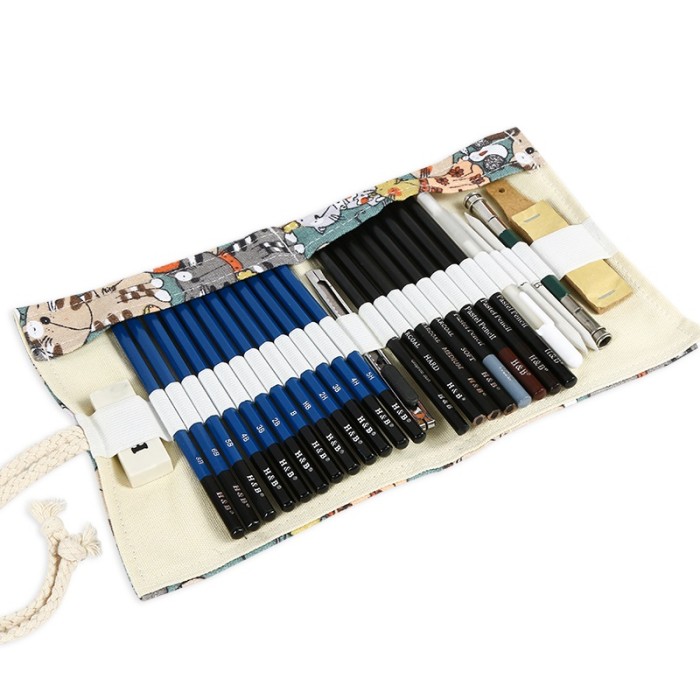 H&B 28pcs Professional sketch pencil art set for drawing colored pencil drawings
Professional sketch pencil art set for drawing is very suitable for beginners to paint, welcome to shop!
H&B 28pcs Professional sketch pencil art set for drawing colored pencil drawings

Advantages
Premium Quality: These watercolor pencils are crafted with high-quality pigments, ensuring rich and vibrant colors that blend effortlessly when activated with water
Brief description of Professional sketch pencil art set for drawing
"[28 items]-This sketch pencil drawing set includes 12 sketch drawing pencils (2H/3H/4H/5H/HB/B/2B/3B/4B/5B/6B/8B) 3 charcoal pencils (soft/medium/hard), 4 pastel pencils, 1 6B graphite pencil, 1 metal utility knife, 1 double-ended pencil extension, 1 white highlight pen, 1 eraser 2 solid paper pens, 1 small emery board, 1 A5 notebook. [Easy to carry]-The canvas bag is made of durable high-quality nylon, and the sketch kit with zipper bag is suitable for you to carry with you. This is a complete set of sketching pencils, very suitable for use on the go, and will fully meet your needs. [Safety & Convenience]-The anti-fracture graphite in the pencil is a mixture of finely ground graphite and clay to ensure smooth, balanced and easy placement. It will not fall off during use or grinding, perfect shading! The sketchbook uses high-quality fine-textured paper, which is acid-free and non-toxic. [Suitable for beginners and professionals] -professional sketch pencil art set for drawing Suitable for people who like sketching. This is a multi-functional art set that is really suitable for children, teenagers and adults. This well-organized art set is very suitable for art students and others engaged in painting. Craft and construction paper, subtle sketches and high-level art Skill. For those who like to draw and create stunning sketches, this set of art supplies makes it a wonderful Christmas, birthday or New Year gift."pencil drawings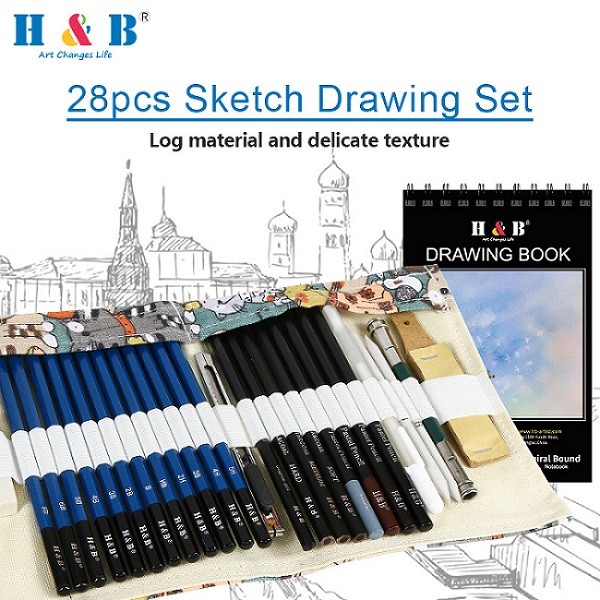 H&B 28pcs Professional sketch pencil art set for drawing colored pencil drawings

Payment:

Paypal

MOQ:

2sets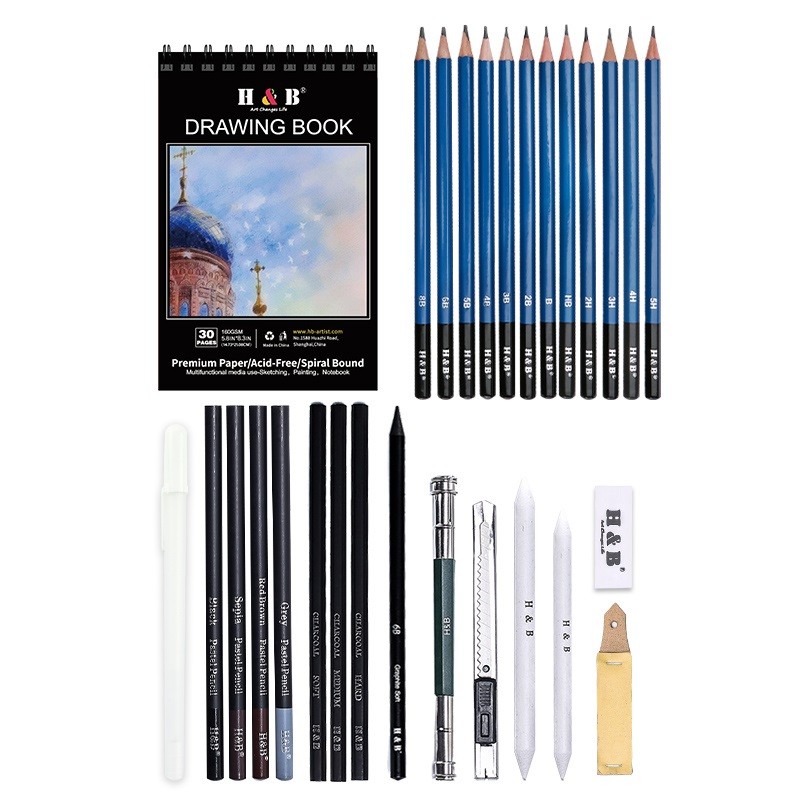 Ideal Gift for Artists: Whether you're buying it for yourself or as a gift for a fellow artist, the H&B Drawing Pencils Set is a thoughtful choice. This comprehensive set offers a wide variety of pencils, making it suitable for artists of all preferences and skill levels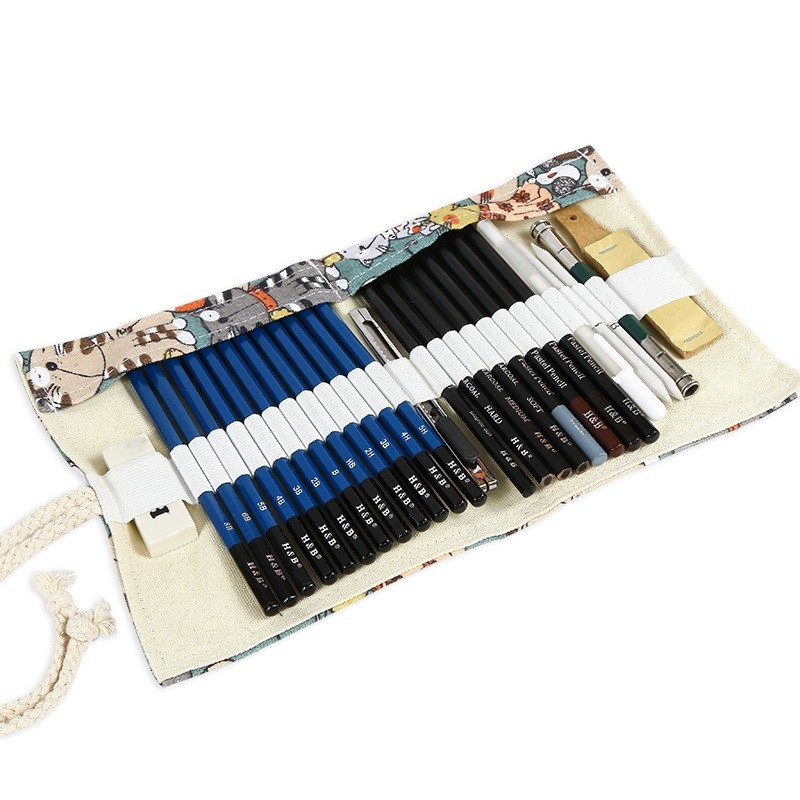 Portable and Organized: The zipper carry case included with this set allows for easy transportation and storage. With individual slots for each pencil, you can keep your collection organized and readily accessible. Take your creativity wherever you go and never miss an opportunity to capture inspiration.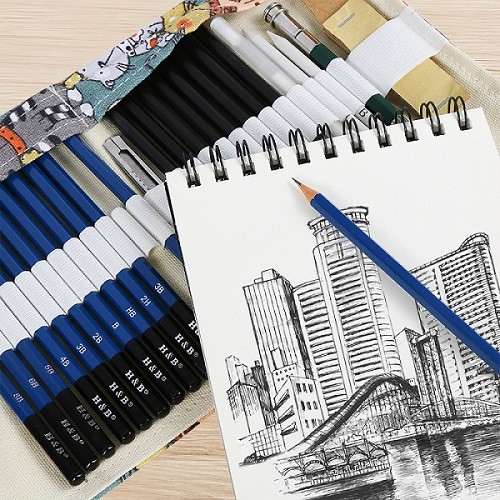 Versatility and Flexibility: The H&B Drawing Pencils Set is suitable for a wide range of artistic techniques, including sketching, shading, hatching, and more. Whether you're creating realistic portraits, landscapes, or intricate illustrations, these pencils will effortlessly bring your ideas to life

Please send your message to us
H&B has a perfect supply chain solution. While providing you with high-quality products and services, we also focus on your business and help you achieve long-term value goals. Please let us know how we can help.