One Of The OEM Suppliers Of International Professional Art Brands
Home
/
All
/
Sketch Pencil
/
Wholesale H&B 15pcs Charcoal Drawing Set - Ideal for Branding and Retail Partnerships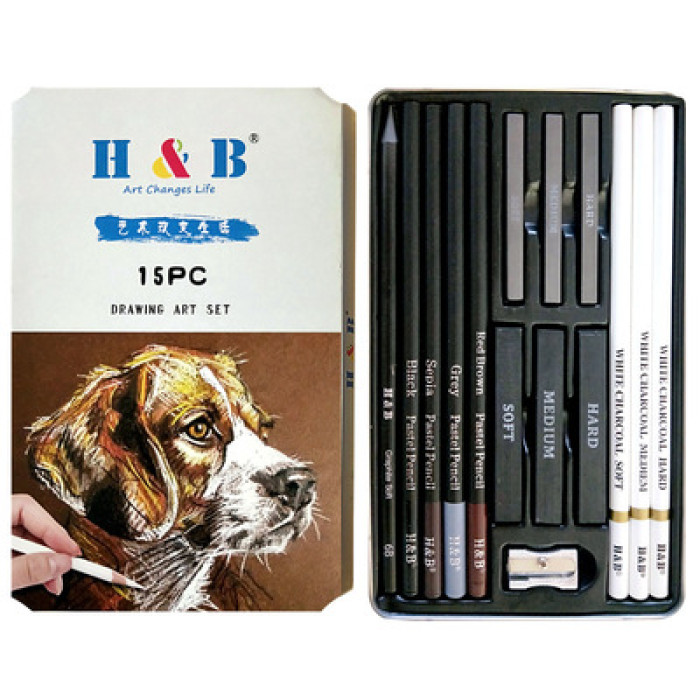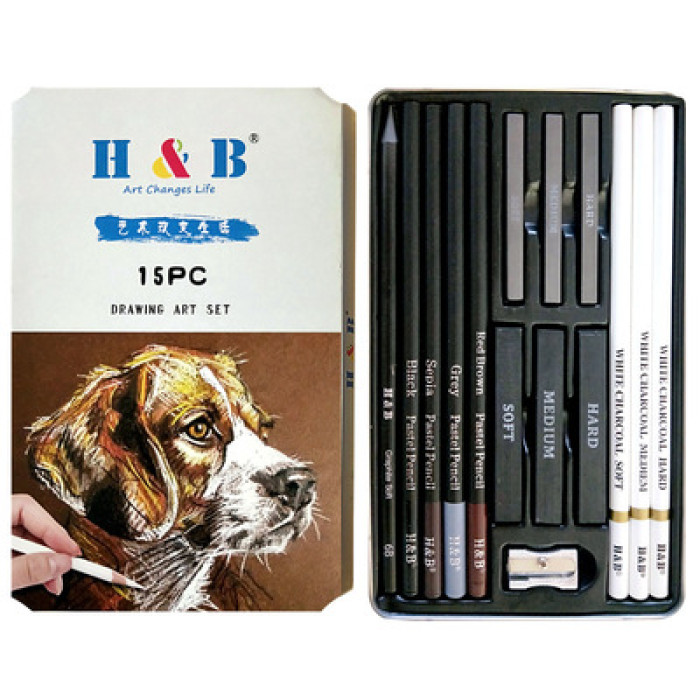 Wholesale H&B 15pcs Charcoal Drawing Set - Ideal for Branding and Retail Partnerships
H & B charcoal drawing set 15 is your best choice for drawing and writing, with many discounts.
Wholesale H&B Charcoal Drawing Set - Ideal for Branding and Retail Partnerships

Advantages
High-Quality Charcoal Supplies: The set features premium charcoal pencils, blending stumps, erasers, and other essential sketching tools. Each item is crafted with utmost care and precision, ensuring excellent quality and performance. Your customers will appreciate the superior materials that allow for smooth, consistent drawing experiences
Brief description of H & B charcoal drawing set 15
Art world, change life!H & B charcoal drawing set 15 is thebest charcoal drawing set for beginnersnts for drawing. Color palette: Black, white and gray gradients give you a different black and white effect. High-quality toner powder with delicate brushstrokes. It is soft and well colored, with deep color and clearer grayscale.
Payment method:You can enter our 1688 website, first choose the payment method (such as online banking, quick payment, Alipay balance, etc.) to pay to Alipay, Alipay will guarantee the security of the payment; when you receive the goods and confirm, then Alipay will send the payment to the supplier . If the goods are not received by the deadline or the goods do not meet the requirements, you can apply for a refund to protect your rights.

H & B charcoal drawing set 15
combination:
1 6B graphite pencil 6B
4 chalking pencils
3 white charcoal pens (soft, medium and hard)
3 graphite strips (6B, 2B, HB)
3 carbon strips (soft, medium and hard)
1 single-hole metal pen sharpener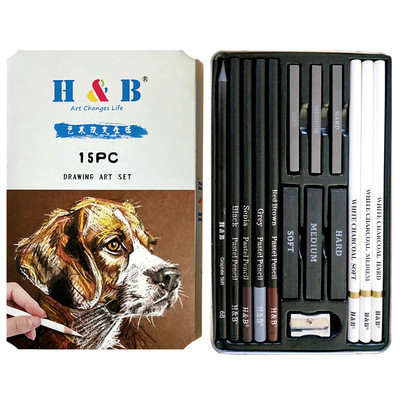 Wholesale H&B Charcoal Drawing Set - Ideal for Branding and Retail Partnerships

Payment:

Paypal

MOQ:

2sets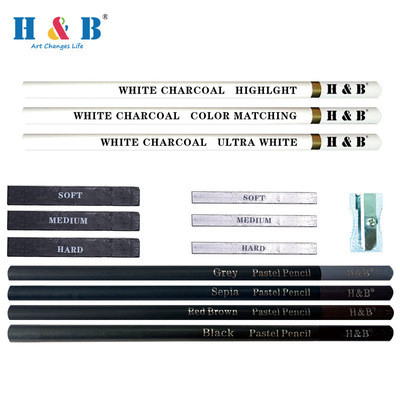 Versatile Artistic Medium: Charcoal drawing is a popular and versatile artistic medium that appeals to artists of all levels. This set provides the necessary tools for creating a wide range of artistic styles, from bold and expressive sketches to delicate and detailed drawings. It caters to the diverse preferences and needs of your customers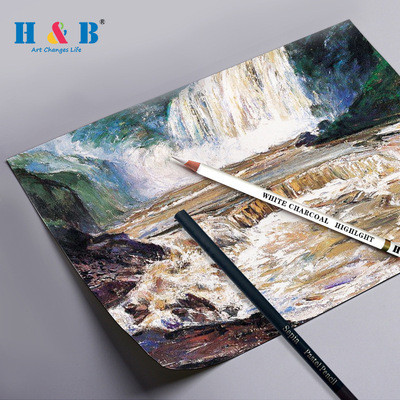 Custom Branding Opportunities: The Wholesale H&B Charcoal Drawing Set offers opportunities for custom branding and personalization. You can add your logo or artwork to the packaging or include custom promotional materials, allowing you to showcase your brand and create a lasting impression with your customers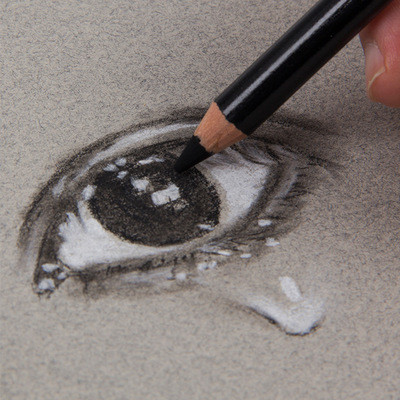 Retail-Ready Packaging: The set comes in attractive and durable packaging, designed to grab the attention of your customers. The packaging not only protects the contents but also serves as a display for your retail shelves or online storefront. It is ready to be presented to customers, making it convenient for both in-store and online sales.

Please send your message to us
H&B has a perfect supply chain solution. While providing you with high-quality products and services, we also focus on your business and help you achieve long-term value goals. Please let us know how we can help.