One Of The OEM Suppliers Of International Professional Art Brands
Home
/
All
/
Sketch Pencil
/
H&B 28pcs sketching charcoal pencil art set with canvas Bag sketch pencil set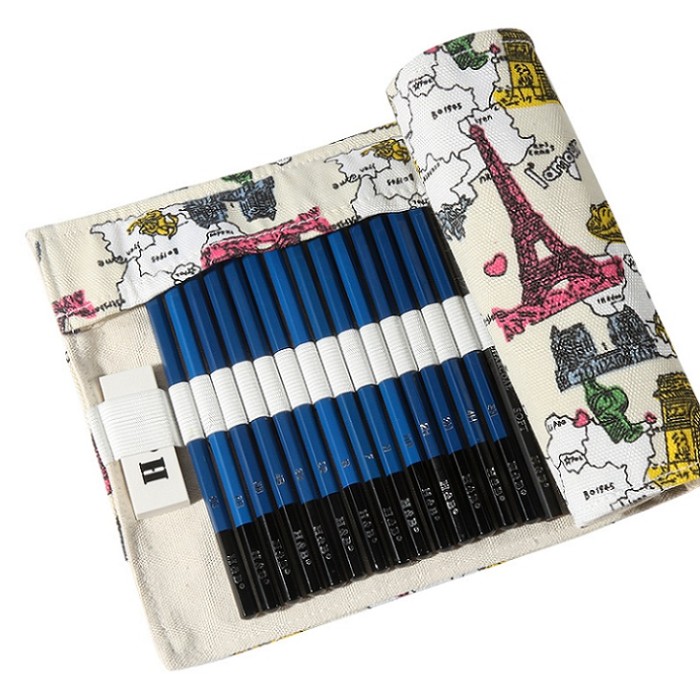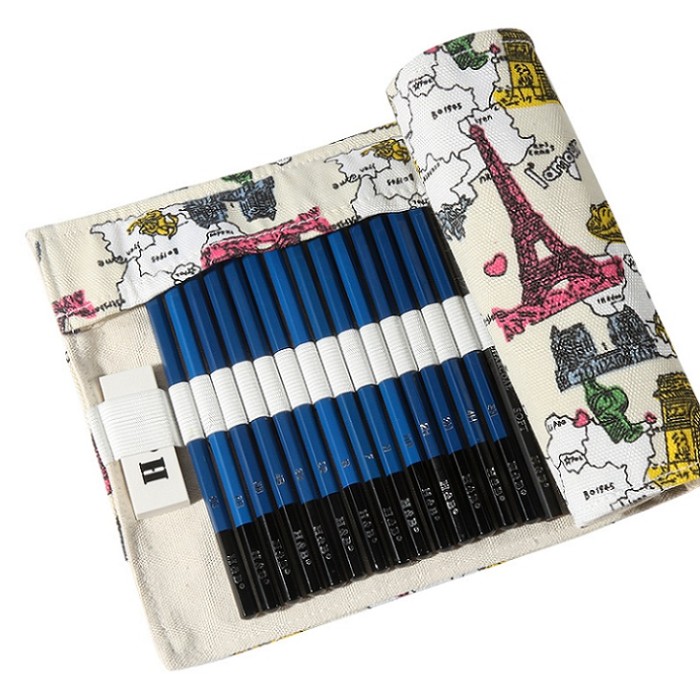 H&B 28pcs sketching charcoal pencil art set with canvas Bag sketch pencil set
28pcs sketching charcoal pencil art set with canvas Bag is very suitable for beginners to paint, welcome to shop!
H&B 28pcs sketching charcoal pencil art set with canvas Bag sketch pencil set

Advantages
Premium Quality and Blendability: Each charcoal pencil in this set is carefully crafted with high-quality materials, ensuring smooth and effortless blending. The rich, velvety texture of the charcoal allows you to create depth and dimension in your artwork, adding a touch of realism and artistic flair.
Brief description of 28pcs sketching charcoal pencil art set with canvas Bag
Durable canvas bag: All pencils are packed in a pencil bag. The simple and fashionable pattern design emphasizes the natural beauty of pencils. The pencil bag is made of lightweight and durable canvas cloth, which is very good, soft and easy to carry.
For everyone: Pencil is a great tool to express your emotions. Unique painting and sketching art supplies, you can use pencils to describe anything you want. From sketching to emphasizing, erasing to sharpening, everything you need is here, and there is no need to deal with confusion when you are creative. Various pencils can enhance the level.sketch pencil set
Express whatever you want: Like many new beginning artists, becoming a real artist is a dream, but if you want, you can use a pencil to create anything you want. H & B 28pcs sketching charcoal pencil art set with canvas Bag
The pencil set contains anything you want, the pencil allows you to truly express yourself at will, and turn your dreams into reality.
Package content: ""14 sketch drawing pencils, (2H/3H/4H/5H/HB/H/F/B/2B/3B/4B/5B/6B/8B) 3 charcoal pencils (soft/medium/hard), 1 metal utility knife, 1
double-ended pencil extension, 1 white charcoal pen, 2 small solid paper pens, 2 medium solid paper pens, 2 large solid paper pens
and 1 eraser.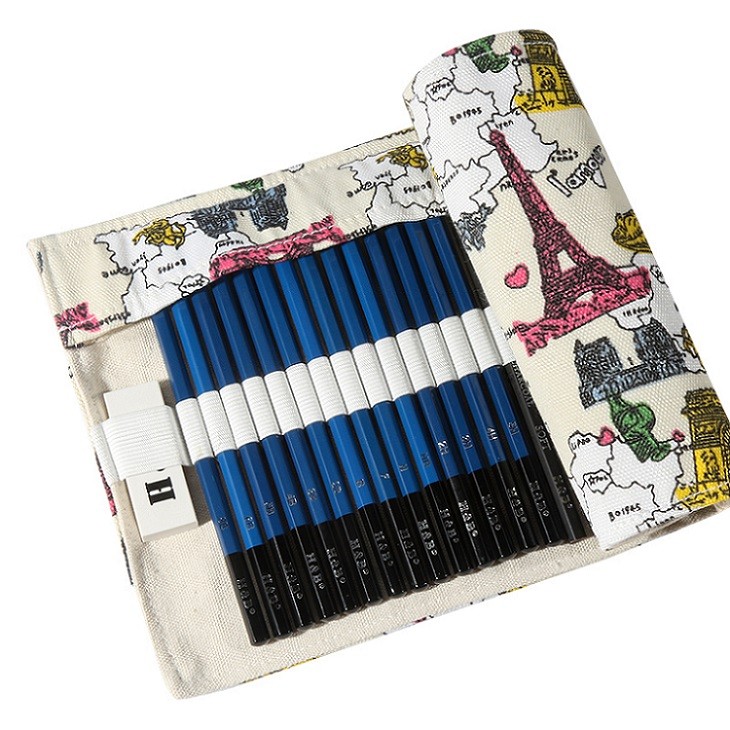 H&B 28pcs sketching charcoal pencil art set with canvas Bag sketch pencil set

Payment:

Paypal

MOQ:

2sets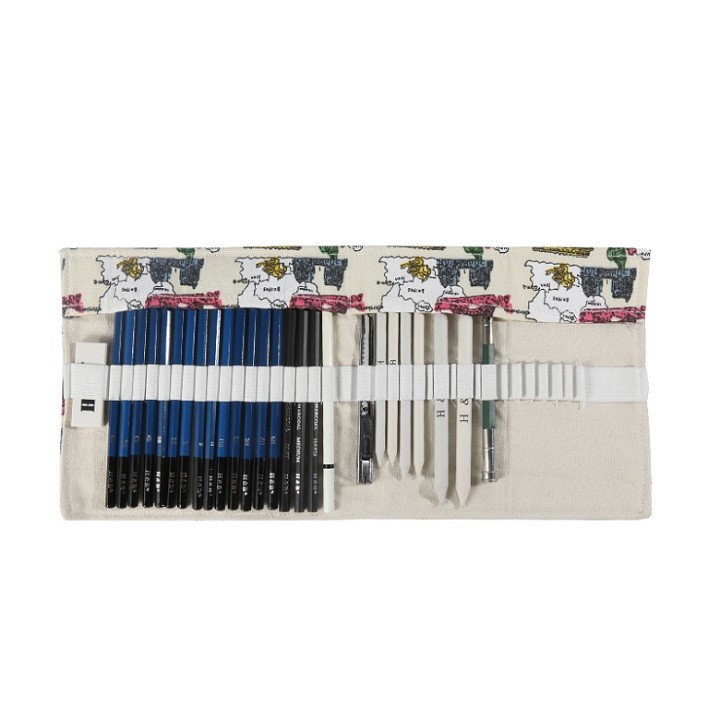 Essential Sketching Tools: Alongside the charcoal pencils, this set also includes essential sketching tools such as blending stumps, erasers, and a sharpener. These tools assist you in refining your sketches, achieving precise details, and correcting any mistakes, providing a comprehensive sketching experience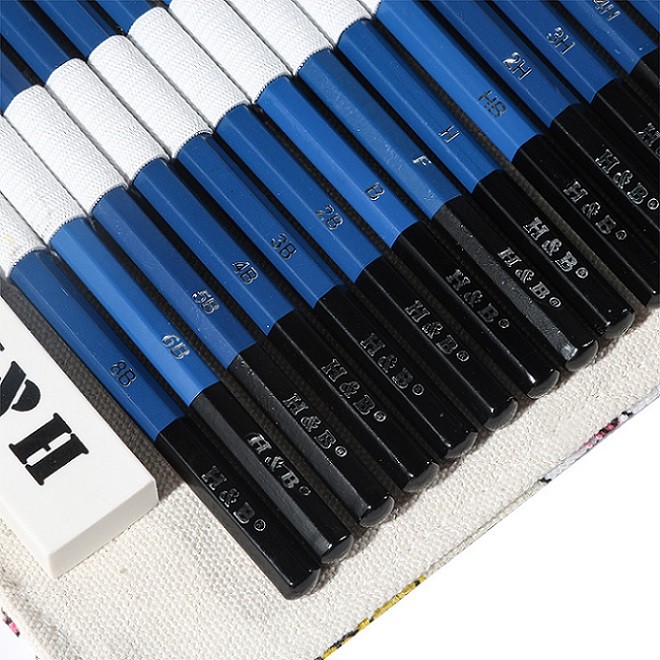 Canvas Bag for Portability: The H&B 28pcs Sketching Charcoal Pencil Art Set comes with a convenient canvas bag, designed to keep your art supplies organized and protected. The lightweight and compact bag make it easy to carry your sketching tools wherever inspiration strikes, enabling you to sketch on the go.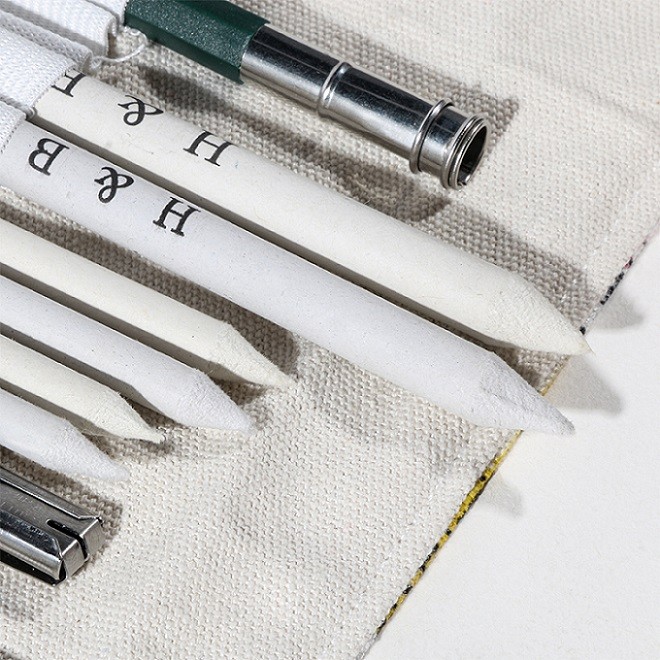 Suitable for Various Artistic Styles: Whether you prefer realistic drawings, expressive sketches, or experimental mixed media art, this set caters to a wide range of artistic styles. It empowers you to explore different techniques, textures, and tonal values, allowing your creativity to flourish.

Please send your message to us
H&B has a perfect supply chain solution. While providing you with high-quality products and services, we also focus on your business and help you achieve long-term value goals. Please let us know how we can help.