One Of The OEM Suppliers Of International Professional Art Brands
Home
/
All
/
Sketch Pencil
/
China 33 Pieces Lead Sketch Pencil Set Artist Drawing Pencil Wholesaler drawing pencil set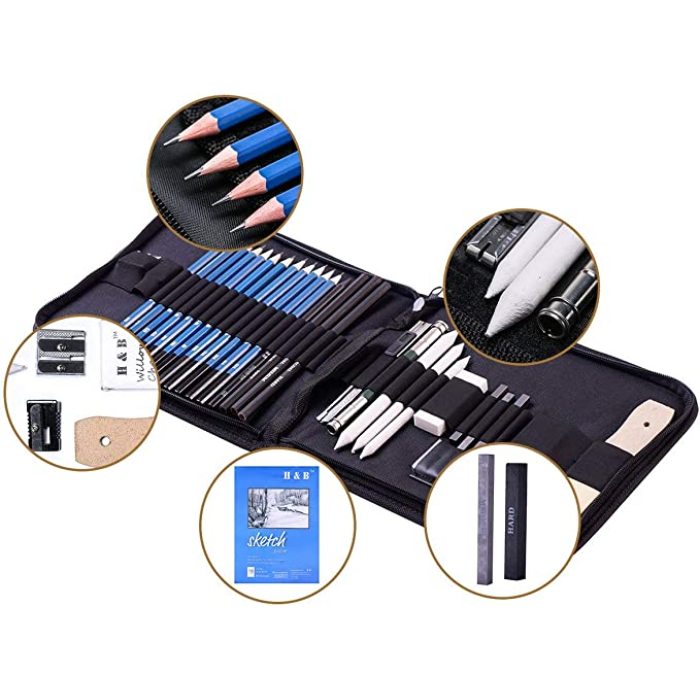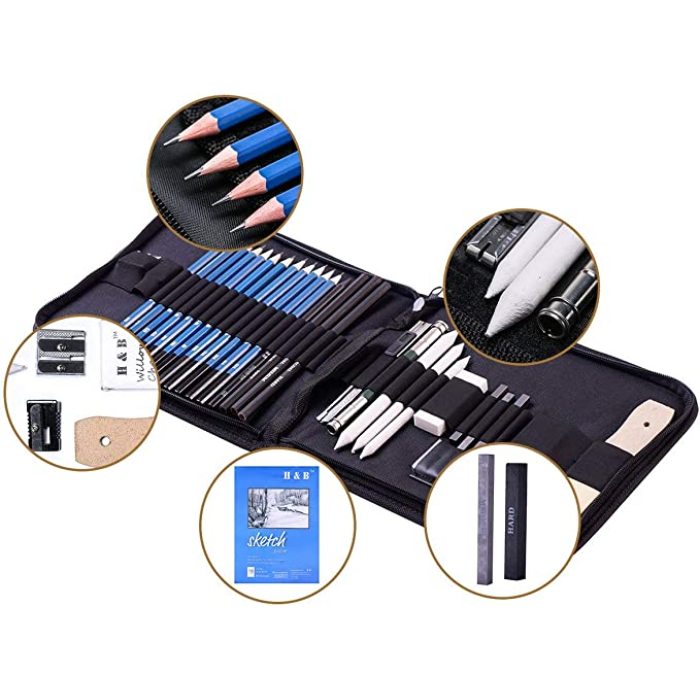 China 33 Pieces Lead Sketch Pencil Set Artist Drawing Pencil Wholesaler drawing pencil set
H&B 33 Sketching Pencil Set: Versatile, ideal as a gift for art lovers, students, and professionals.
About this professional artist kit:
PROFESSIONAL ARTIST SET - Sketching tools in one, offers a carefully selected assortment of different sketching tools, including 1 Sketch Pad, 2 Sharpeners, 12 Sketch Pencils, 3 Charcoal Pencils, 1 Pencil Extender, 2 Block eraser and many other accessories, you can meet your needs in sketch creation.drawing pencil set

33 sketch pencil set parameters: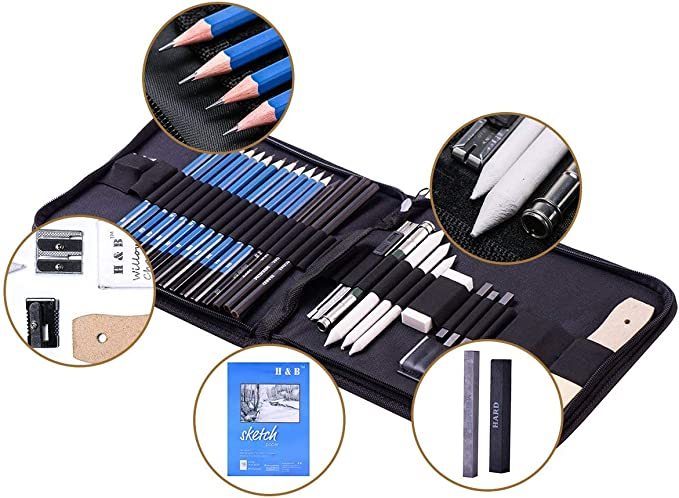 | | |
| --- | --- |
| brand: | H&B |
| model: | HB-AS210 |
| category: | Art set |
| ink color: | Ink color Black |
| Material: | Graphite, charcoal |
| point type: | Moderate |
| Safety: | Non-toxic |
| number of units: | 1 coun |
| Included components: | Storage box |
| figure: | Rectangle |
| OEM production: | Accept |
| Package Dimensions | 23.8 x 22.1 x 4 cm; 520 Grams |
| Item Weight | |
33 Pieces Sketching Pencil Set Features:
Premium Sketching Pencil Kit - All tools are made of environmentally friendly materials, non-toxic and lead-free, guarantee your health while drawing, and provide you with smooth writing and good hand feeling.
MULTIFUNCTIONAL PENCIL SET - A truly versatile art set designed for school, classroom and everyday use for writing, drawing and sketching. Great for students doing crafts or construction paper, perfect for adult/kids/students/artists learning to draw, great for figure drawing, charcoal drawing.
Portable Art Pencil Set--Professional sketching tools are neatly organized in a portable canvas pencil case, this drawing kit is especially suitable for outdoor sketching, ready for you to use at any time.
PERFECT GIFT - Wonderful Christmas, birthday or New Year's gift for professional and amateur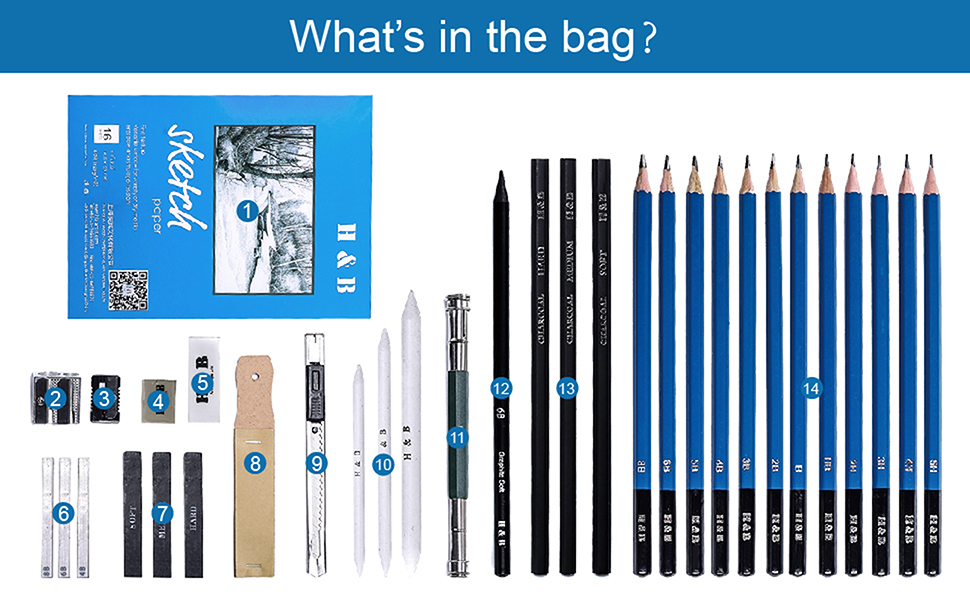 Product List:
The H & B 33-Piece Drawing and Sketching Pencil Set contains:
●
12 Sketching Pencils (2h / 3h / 4h / 5h / Hb / b / 2b / 3b / 4b / 5b / 6b / 8b )
●
1 sketchbook
● 1 graphite pencil
● 3 charcoal pencils (soft/medium/hard)
● 3 charcoal sticks (soft/medium/hard)
● 3 graphite rods
● 2 erasers / 2 pencil sharpeners
● 1 metal tool
● 1 double-ended pencil extension
● 3 solid paper pens / 1 sandpaper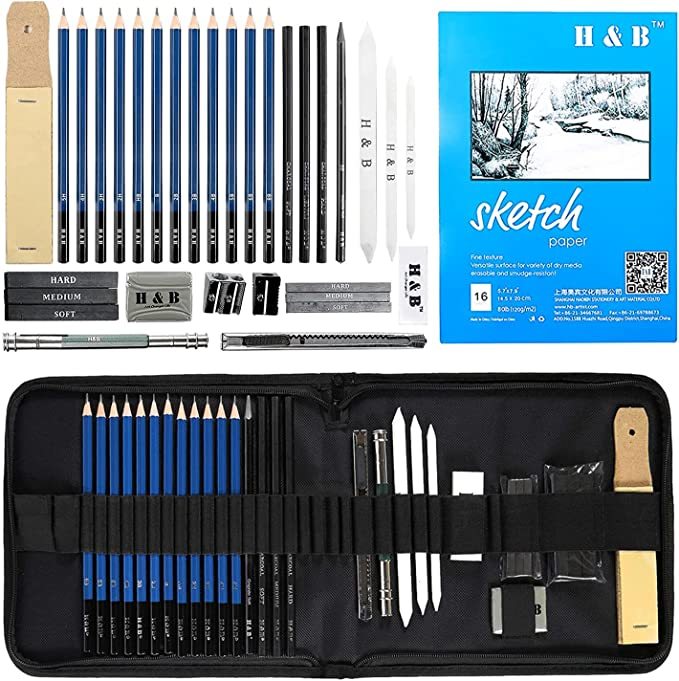 Material: Poplar softened board Features: No grease, no knots, fine wood grain, comfortable cutting, combined with SV anti-break bonding technology, the pencil is not easy to break
Packing: Zipper nylon bag, each pencil in the bag has a fixed position for easy access, and the whole set has a handle for easy carrying
Safety and environmental protection: the whole set of products are made of environmentally friendly materials (FSC forest certification \ EN71 EU environmental safety certification \ MSDS composition report, the factory passed the BSCI European certification enterprise)
Pencil sketch set use scene: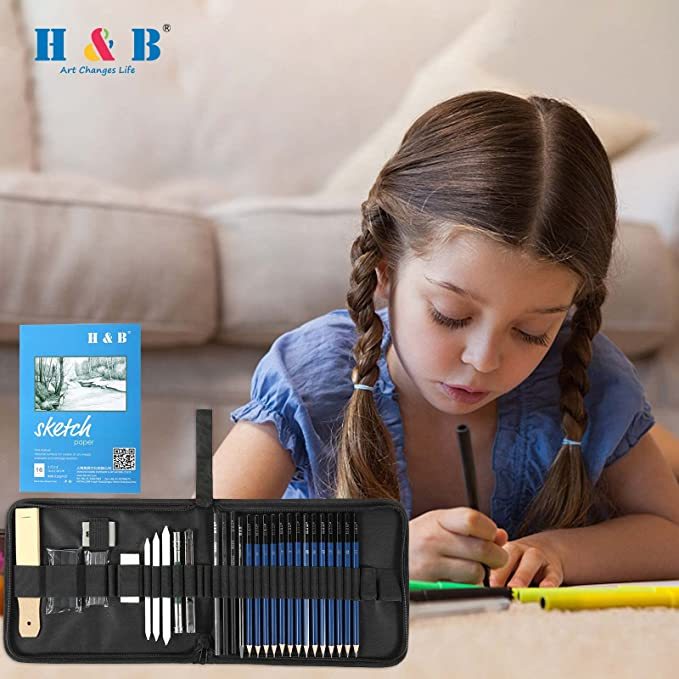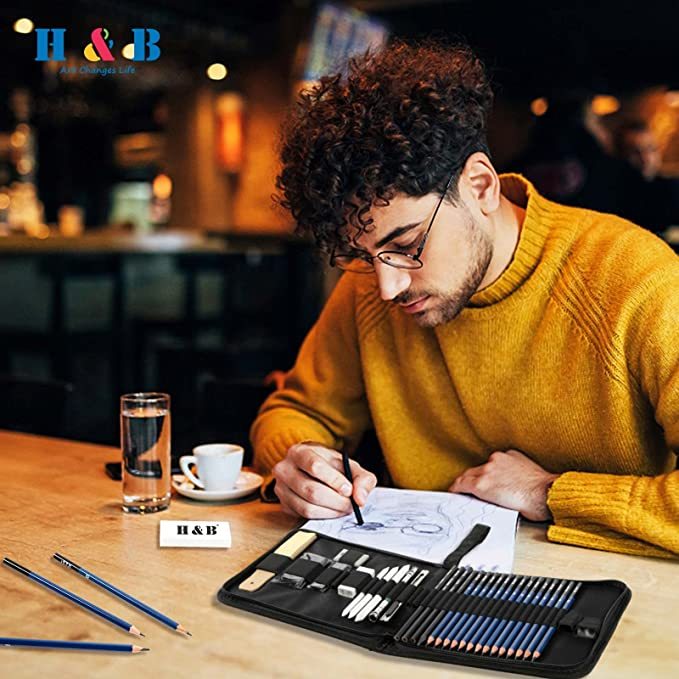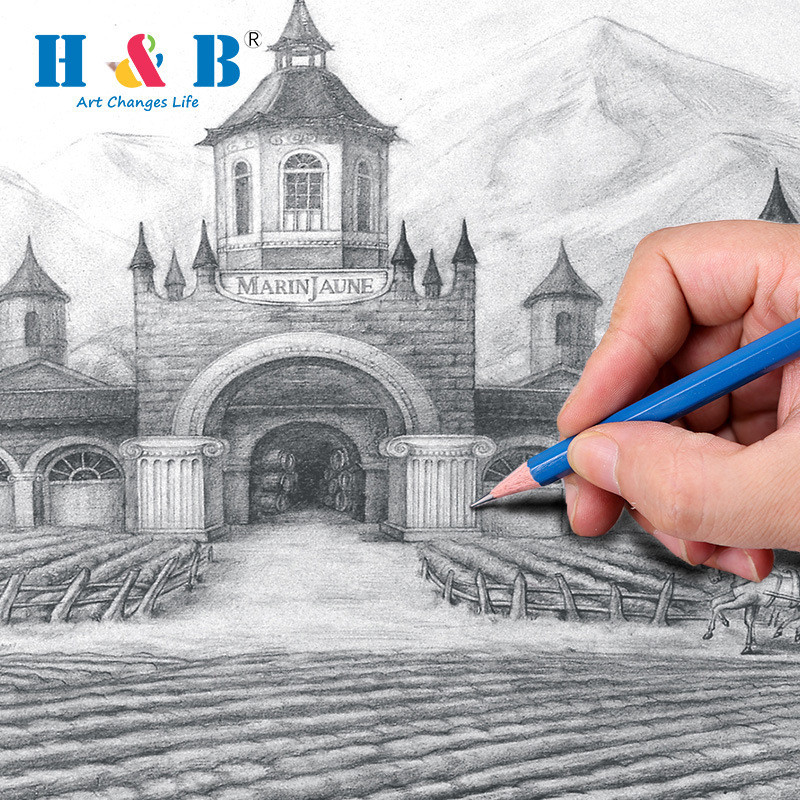 If the above model is not suitable for your needs, please let us know and we can send you the most satisfactory solution.
Please send your message to us
H&B has a perfect supply chain solution. While providing you with high-quality products and services, we also focus on your business and help you achieve long-term value goals. Please let us know how we can help.