1.Portable sketch book for on-the-go use on school trips, vacations and daily needs. Perfect art and craft supplies for teens, artist and art students that loves drawing and sketching with graphite, charcoal or even colored pencils.
2.Premium quality sketch books are good for drawing notebook writing and sketching. Durable and Sturdy paper surface allows for erasing without damaging paper surface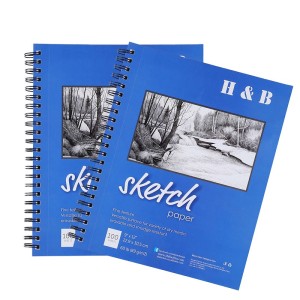 these papers are made of acid-free paper with thick, These papers can be used for any dry pens like Oily color pencils.