1.Acrylic paint pens use WATER-BASED environmentally friendly pigment inks, NON-TOXIC and ODORLESS, SUM-PROOF, water-proof, quick-drying, NO LEAKAGE, strong covering power, It is Conform strictly to EN-71 safety standards.Adults and children can use it with confidence.
2.Enjoy creating DIY projects on a variety of surfaces like porcelain, ceramic, glass, treated wood, leather, canvas, fabric, metal, to plastic. They're perfect for creating kindness rocks, scrapbooking, or customizing mugs. Resistant to water, fading, and abrasion.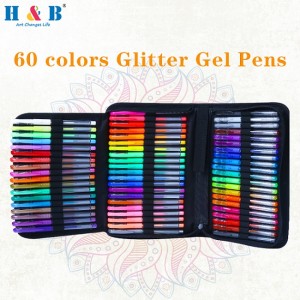 Premium Quality Gel Pens are Great for a Variety of Uses Such as Arts & Crafts, DIY Decor, The Uses are Endless!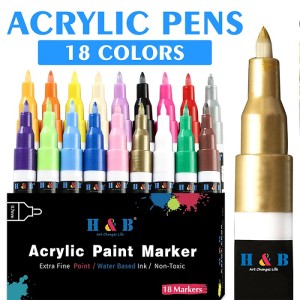 Acrylic Paint Pens for Rocks Painting, 18 Colors Acrylic Paint Markers for Rocks Painting, Ceramic, Glass, Wood, Fabric, Canvas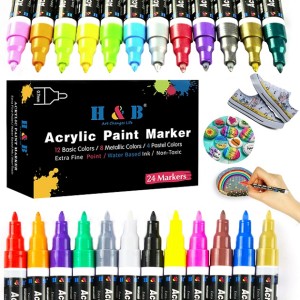 24 Colors Fine Tip Water Based Art Paint Marker for DIY